This beetroot hummus recipe is super easy! And it tastes sooooo good you'll never want store bought again. Add some homemade healthy crackers or side of your favorite veggies and you've got yourself a very yummy and very nutritious snack!
How to Prepare Beetroots


For this recipe, the best way to prepare the beetroot is to roast it in the oven with a little drizzle of olive oil and seasoning. This way the beetroot preserves its lovely vibrant color that makes this dip an absolute star. The roasting process also enhances the natural earthy flavor of the beet which gives your hummus another flavor dimension.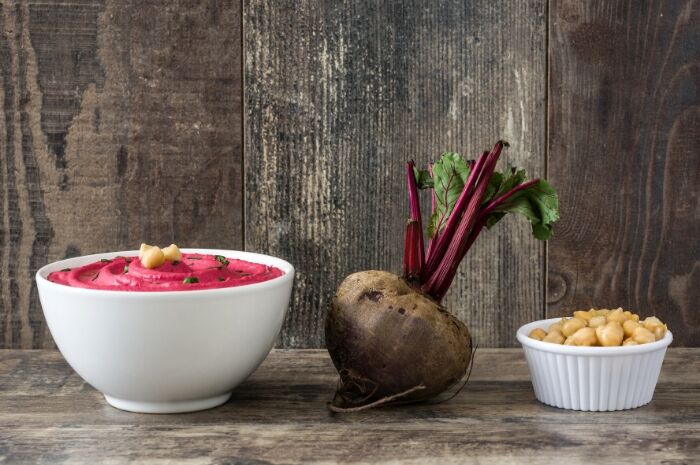 Health Benefits of Beetroot Hummus
Hummus is a naturally dairy-free, nut-free and plant-based dip with numerous health benefits. Chickpeas are a great source of plant protein and fiber. Other ingredients like olive oil and tahini are a great source of healthy fats that can reduce inflammation in the body.
The addition of a beetroot brings this dip to the next level - it contains Vitamin A and C and boosts the dish with even more fiber that is absolutely essential for our gut health and digestion. Serve with celery, cucumber and carrots for a tasty brain-boosting snack...
Looking for other healthy vegan dips and how to use them? Check out these amazing recipes:

Let us know how you served this vibrant beetroot dip in the comments below! Have other interesting hummus variations or favorite snack recipes? Feel free to share them on with the Assuaged community our ➡️Share A Recipe⬅️ page, we cannot wait to see what you've come up with!