_This Article was originally published via Peaceful Dumpling_ -
Someone you love opens a wrapped box or basket. Inside, assorted ingredients and colorful recipe cards give them all they need to make a fabulous vegan meal.

It started in 2018 as a dare from two family members and my best friend. I suggested limiting holiday spending to $25 a person, including a card.

"That will be the day," one person, who shall forever remain nameless, said. "Like you can stick to a limit?"

"I'm serious," I told her. "Let's turn it into a challenge."

That's when they dared me and when I took the dare.

I wanted to go with homemade, but I'm far from gifted in the crafts department. However, I love to cook, and I follow a plant-based diet. There are not many possibilities there, except—meal kits. In the past, I had purchased some from Purple Carrot and others. My best friend and I had fun gathering and packing ingredients. Even better, family members—doubtful to the last minute that I could stick to the agreed-upon budget—had fun receiving, and we agreed to do it again this year.

If you'd like to try it, here's a suggested box for less than $15 each for two lucky people.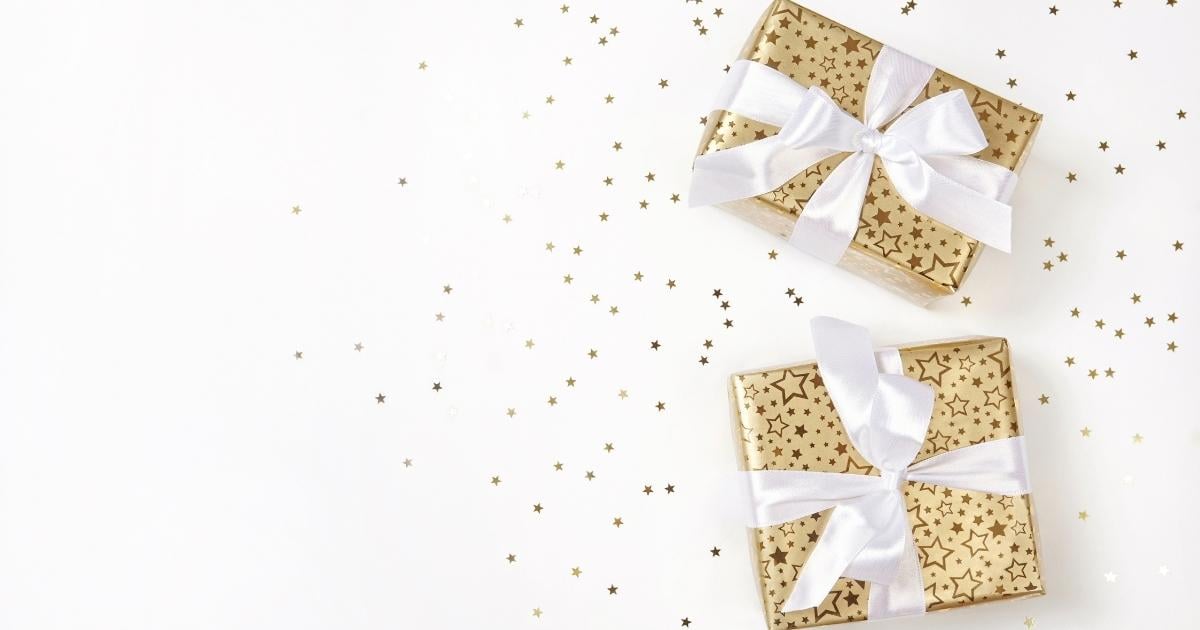 Bad Ass Chili
2 tablespoons olive oil

1 yellow onion, chopped,

1 small green onion, chopped

½ cup red wine

1 14.5 oz. can chopped tomatoes

1 15 oz. can EACH black beans, pinto beans, and white northern beans, drained and rinsed

4 teaspoons red chili powder

1 teaspoon garlic powder

1 teaspoon ground cumin

1 teaspoon oregano leaves

1 teaspoon basil leaves

2 teaspoons coconut sugar or maple syrup

½ teaspoon salt

½ teaspoon black pepper
Heat oil over medium heat. Sauté onion and bell pepper. When wilted, stir in spices and the remaining ingredients. Bring to a boil, then reduce and simmer for 20 minutes, stirring occasionally. Adjust flavors.
For giving:
Tuck canned ingredients into a box or basket.

Combine spices in a tiny container or bag.

Add recipe card.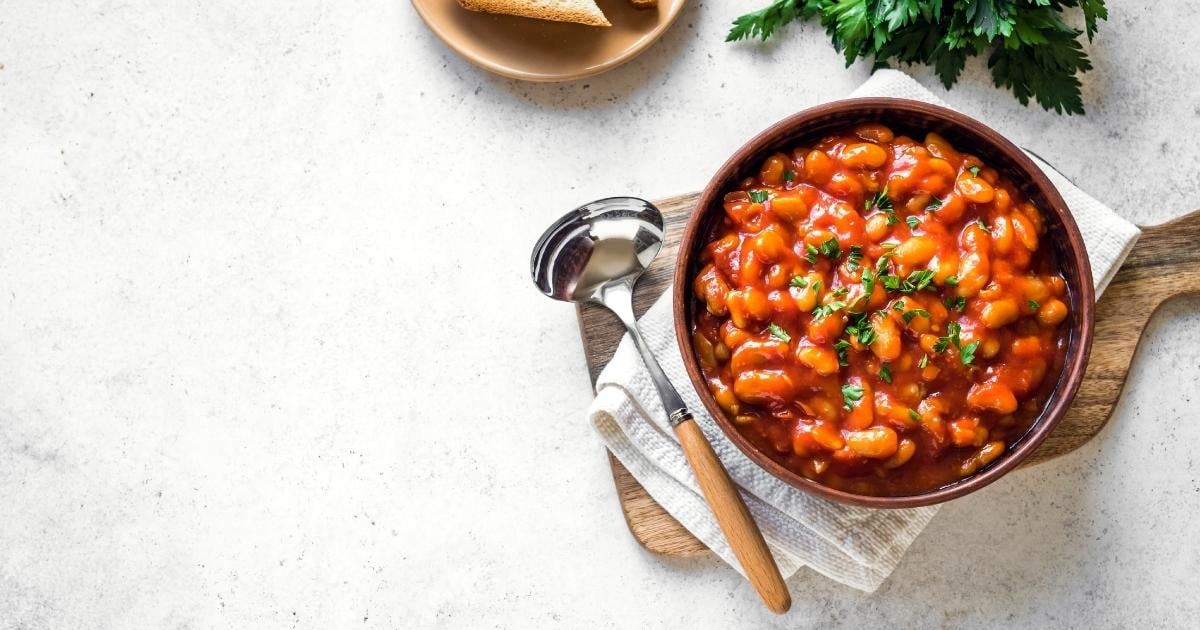 Most Healthful—and Delicious—Truffle Bars On the Planet
2 cups vegan chocolate chips, the darker the better

1 cup almond butter (or sub your favorite nut butter)

One grind of sea salt (optional)

1/3 cup sliced almonds
Bring a pot of water to a boil and place a non-stick pan over it. Add the nut butter and chocolate chips to the pan, stirring constantly until melted and glossy.
In a loaf pan, place parchment baking paper, letting it hang over each side. Turn the mixture into the pan, smoothing the top. Pat sliced nuts over the top. Place in the freezer until stiff. About 30 minutes before serving, remove from freezer, bring to room temperature, and cut into squares.
For serving: Tuck all ingredients and recipe into a gift bag.
The breakdown
Sutter Home Pinot Noir Red Wine—four bottles, $4.99, Total Wine & More

Hunt's Diced Tomatoes, Fire Roasted, .99, Target

Organic black beans, Great Northern, and pinto beans, 365 Everyday Value .99 each, Whole Foods

Guittard Extra Dark Chocolate Baking Chips, $3.69 Target

365 Organic Almond Butter, 16 oz. $9.99

Sliced almonds, 6 oz. Market Pantry, Target, $4.99
Spices: I've padded the budget if you don't own any of these.
Total: $27.62 for two gifts
Ready to try making and gifting your own DIY vegan meal kits?
Make a list of your favorite plant-based recipes that are easiest to pack.

Price them out.

Stick to your challenge; don't cheat.

Create recipe cards with photos, if possible.

Pack them into a cute container.

Assuaged is your complete source for healthy living as you can browse through topics such as:
Now is the time to get back on track with your health, and the best way to begin is by partnering with a resource that will enable you to be successful. By implementing a few changes in your diet and lifestyle, you can start to live your best life. Log on to Assuaged, and let your journey to a healthier, happier new you begin.
Photo: Brandi Ibrao on Unsplash; Tamara Menzi on Unsplash