Amazing Vegan-Friendly Strawberries & Cream
Here's a classic go-to summer treat with a healthy and dairy-free twist by omitting the heavy cream and trading it in for creamy coconut instead. Just some powdered sugar and a little high speed mixing and you are well on your way to guilt-free indulgence!
If you are so lucky to have access, pick yourself up a pint of local organic sun-ripened strawberries to pair with this amazing alternative whip up to enjoy this light and refreshing summer treat!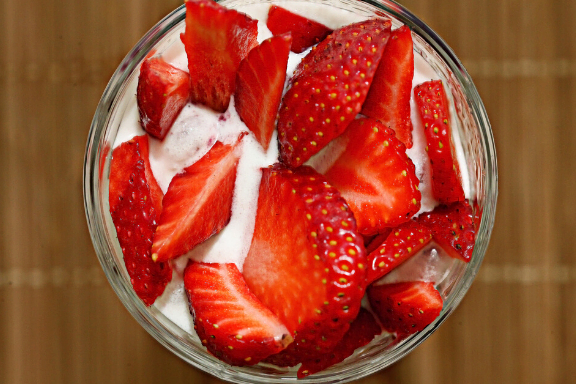 Want to Try Some Other Delicious & Healthy Dairy-Free Recipes?

Let us know what you think of Kathy's amazing strawberries and whipped cream, completely plant-based and dairy-free. Find the original recipe with additional tips and uses here on happyhealthyliving by Kathy. Let us know what you think in the links below, or any creative alterations you may concoct in the kitchen! You can also share your favorite recipes with the Assuaged community on our ➡️Share A Recipe⬅️ page!