Are you looking to incorporate more plant-based foods into your diet? Try making some dairy-free sour cream! This simple vegan alternative is flavorful, healthy, and nutrient-dense.
Try your vegan sour cream for amazing baked potatoes, with chips and salsa, or even to top salads or soups!
Uses for Vegan Sour Cream
Looking for more ways to use your leftover sour cream? Here are a few tasty ideas…
What is Vegan Sour Cream Made Of?
This easy recipe only requires the following ingredients, and a blender!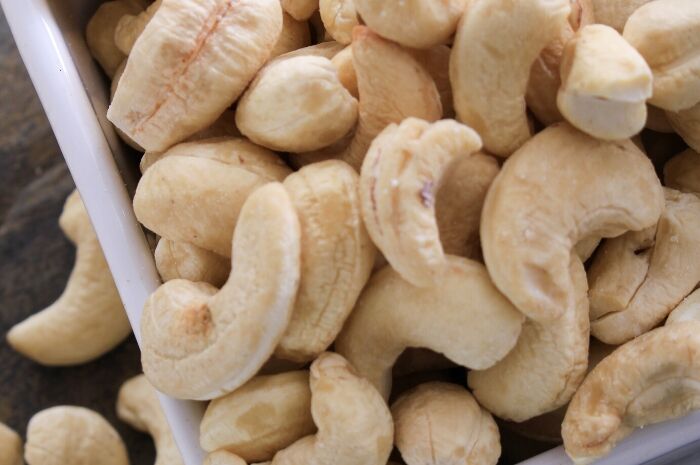 Is Vegan Sour Cream Healthy?
The ingredients used in this recipe are actually all quite healthy indeed! Who knew condiments and sauces could be beneficial for your body? A plant-based diet is definitely full of guilt-free palette pleasures for sure!
The base for this recipe is cashews. These healthful nuts provide the body with omega 3 fatty acids, which can help manage heart disease. Cashews also contain copper, which assists in forming red blood cells and maintaining healthy bones, and zinc, which helps maintain a healthy immune system.

Apple cider vinegar has been shown to lower blood sugar levels after eating. Some studies have shown that apple cider vinegar may aid in weight loss, reducing cholesterol, and improving the symptoms of diabetes.
Lemon juice not only causes chemical reactions that bring out some amazing flavors, they are packed with vitamin C, which is necessary for the growth and development of body tissue, and help you absorb iron from the food you eat.
Nutritional yeast is perfect for adding extra protein, vitamins, minerals and the antioxidants antioxidants glutathione and selenomethionine into your diet. These antioxidants are useful in preventing chronic diseases that occur due to oxidative stress.
Check out these other vegan dairy-free alternatives!
Help support Assuaged and SAVE on great vegan organic products and more with Thrive!
Let us know what you think of this recipe and feel free to share your variations and the different flavors you come up with! You can also share your favorite vegan recipes on our ➡️Share Your Recipe⬅️ page with the whole community!