Are you looking for a healthy snack to grab when you are in a rush or on the go? This Maca Energy Snack Bar is great and full of proteins that provide a boost of energy to keep you going throughout your day! This easy-to-make recipe only takes a few minutes to prepare and requires no oven. The simple combination of nuts, berries, and seeds creates this scrumptious and energy-filled nutritional bar.
What Is Maca Root?
This recipe contains maca root, a cruciferous vegetable that resembles a radish. The maca plant has become more prevalent in recent years, but it has been grown and used for more than 2,000 years.

Indigenous to the Andes and used in many Peruvian dishes, maca root is generally consumed in powder form, capsules, or liquid extract. There are three types of maca root: red, yellow, and black. Each variation has different health benefits. If you want to learn more about the color variations of maca root, check out this article -- The Varieties of Maca Root: Red, Yellow, and Black.
What Are The Benefits Of Maca Powder?
Maca root is highly nutritious and has many potential benefits!
Increases energy and performance levels

Improves mood

Reduces blood pressure

Reduces menopause symptoms

Improves memory and learning

Increases fertility in men

Increases libido
Learn more about the health benefits of maca root for women from this article -- The Maca Root Superfood - Maca's Health Benefits For Women.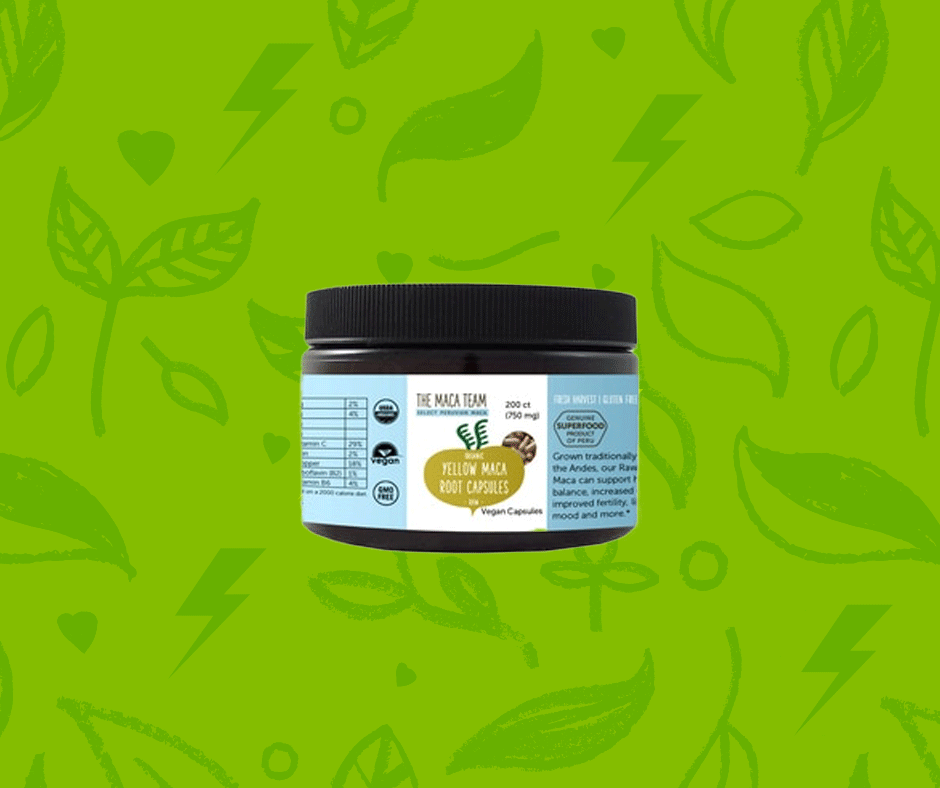 Is Maca Powder Good For Energy?
Yes! Maca powder has been shown to boost energy and performance. It can provide long-lasting energy to get you through the day without making you feel jittery.
How Much Maca Root Should I Consume?
Maca is considered safe to consume for most people. Studies suggest that the proper dosage is around 1 teaspoon or 3.1 grams of Maca root powder daily.

People with thyroid problems may want to avoid consuming Maca root. However, it is always best to consult a physician when considering taking new supplements or vitamins.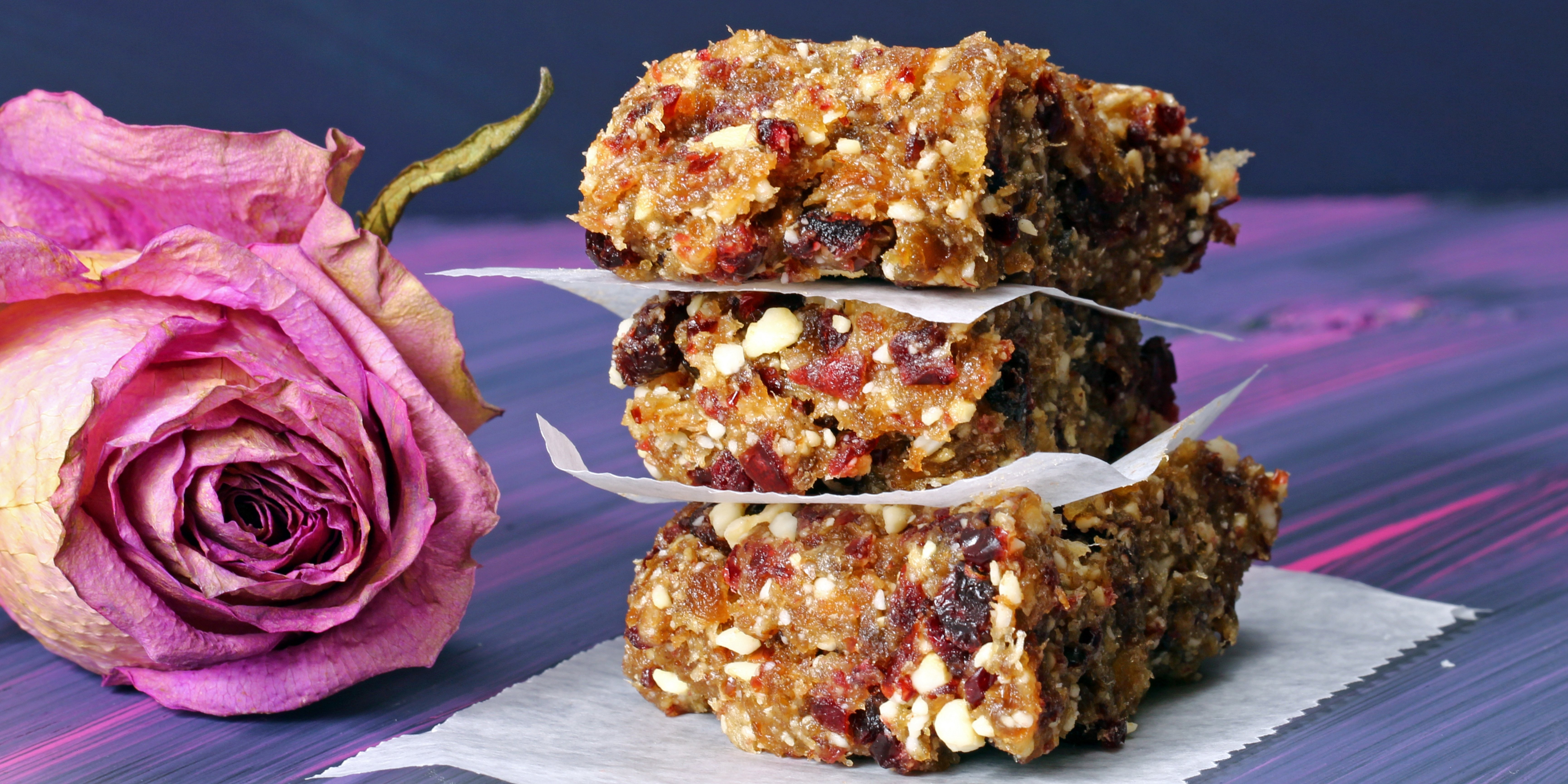 What Vitamins And Minerals Are In This Snack Bar?
Flaxseeds -- provide omega-3 fatty acids

Sunflower seeds -- high in protein; an excellent source of vitamin E

Almonds -- healthy fats; high fiber; good source of magnesium

Chia seeds -- loaded with antioxidants; high fiber; high protein

Maca root -- high in vitamin C, iron, and copper; a good source of carbs
Check Out These Other Delicious Maca Recipes!
SAVE on great vegan organic products, meal plans, and more delivered to your front door from Thrive! 🌱 Help support Assuaged and a family or veteran in need by joining today!

Do you have a yummy plant-based recipe to share with Assuaged? Feel free to share your go-to recipes with the Assuaged community on our ➡️ Share A Recipe ⬅️ page!