Hummus is a delicious, savory, creamy side dish that can be eaten as a dip, spread, or a healthy protein-packed snack on its own. Want to make your own simple hummus from scratch? All you need is blended chickpeas, lemon juice, tahini, and some spices of choice, and you have a very nutritious snack that's super easy to prepare.

Is Maca Powder a Superfood?
Maca, a major superfood, is added to this hummus recipe to increase its nutritional profile as well as the taste of hummus, and is added in powder form. The addition of maca in hummus amplifies the nutritional value of hummus especially for vegans.
Maca plant is a root vegetable, and the most commonly sold as a powder, but also comes in capsules and liquid extract. It has an earthy taste that complements hummus' nutty flavor from the tahini. Different from other superfoods, maca is rich in iron, copper, calcium, potassium and vitamins.

In addition, Maca powder can be added into other foods. It can be stirred into beverages including hot drinks like coffee as well as smoothies. You can also sprinkle the Maca root powder on various foods and snacks such as fruit salads as well as cook it in food like hummus. With its nutty and earthy taste, Maca powder can even be added into dishes baked at low temperatures!
Health Benefits of Maca Root
As indicated, Maca root powder is a superfood, a protein nutrient, an adaptogen, and comes in multiple forms. Maca root powder has amazing benefits for men and women and is an excellent supplement for overall health and supporting mental functioning as well as memory.
It is an adaptogen as well, so its effects help the body resist stressors of all kinds and adapt for both genders. Although different Maca varieties are said to be more tailored for men and women.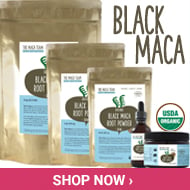 Boosts fertility levels in men, as well as increasing testosterone amounts.

Increases energy levels, and stamina by stabilizing blood sugar levels.

Effective hormone regulator.

Helps build muscles and overall strength.

Improves prostate health and prevents enlargement of the prostate.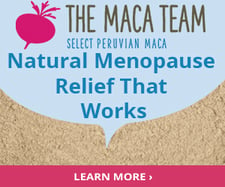 General health benefits, as well as enhancing energy levels and stamina.

Regulating hormones, improving mood and relieving stress levels.

Relieves menstrual and menopausal symptoms, including mood swings and hot flashes.

Enhances skin health of women, including the reduction of sensitivity and balancing oily skin.
PRO TIP!
For extra creamy hummus, remove the skins of the chickpeas. It's a bit tedious, but it's worth the time if you prefer a super smooth hummus. Just squeeze the chickpea gently with two fingers and the skin will come right off!
Looking For More Hummus or Maca Root Recipes? Be Sure To Check These Out!
SAVE on great vegan organic products, meal plans, and more delivered to your front door from Thrive! 🌱 Help support Assuaged and a family or veteran in need by joining today!
Let us know how you serve up this tasty hummus recipe or if you make any variations to it in the comments below! If you have a plant -based recipe of your own you'd like to share with the Assuaged community, check out our ➡️Share A Recipe⬅️ page!