Looking to add a nutritious boost to your favorite breakfast dish? Then try out these vegan maca superfood pancakes that'll keep you energized from day-to-night.
With the help of maca powder, this plant-based eggless dish packs in the protein nutrients to enhance your quality of life and endurance. Maca Root is the superfood adaptogen that can change your overall health, mood, and performance. So why not give it a try?!
Maca Root Powder is famous for its adaptogenic qualities that enhance reproductive health, mood, and energy. For centuries, the ancient Peruvian root has been utilized as a medicinal and nutritious powerhouse of vitamins and minerals to support bodily functions. Maca will regulate the hormones and emotions in your body to adapt and relieve stress.
This superfood is extremely beneficial to the reproductive health of both men and women. Not only does it support fertility, but it also works wonders for your endurance and sexual libido. Maca is a powerhouse root that will boost your sexual performance and experience!



Maca is a very easy superfood to cook with for added protein and nutrition. It is most common to use Maca root in its powdered form; whether it be raw or cooked. You can simply mix maca into your hot drinks, smoothies, or oatmeal. Maca would also make a great addition to your breakfast batters and dessert!

There are plenty of yummy ways to blend Maca into your daily life!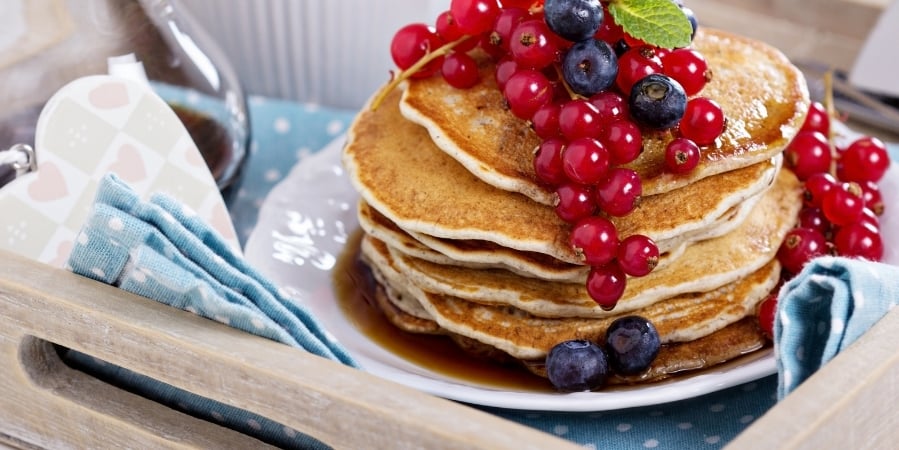 Make Your Pancakes Unique With Tasty Toppings:
Fresh blueberries, strawberries or raspberries

Best Warm Raspberry Sauce
Want more vegan breakfast and Maca recipes? Try some of these delicious treats!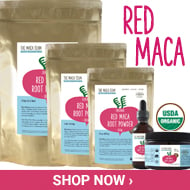 Help support Assuaged and SAVE on great vegan organic products and more at Thrive!
Have any questions or suggestions? We'd love to hear from you! Feel free to comment below and let us know how you make this recipe your own! You can even share your inspired creations with us on our ➡️Share A Recipe Page⬅️! We love to hear what your cookin' up in your kitchen!