Looking for a refreshing new salad to try? This super simple chickpea salad can be a great lunch on its own or served as a side dish to any meal.
Tired of still feeling hungry after eating a salad? The chickpeas in this salad make it a satisfying meal that can keep you full throughout the day. This healthy recipe is also packed with protein and other nutrients!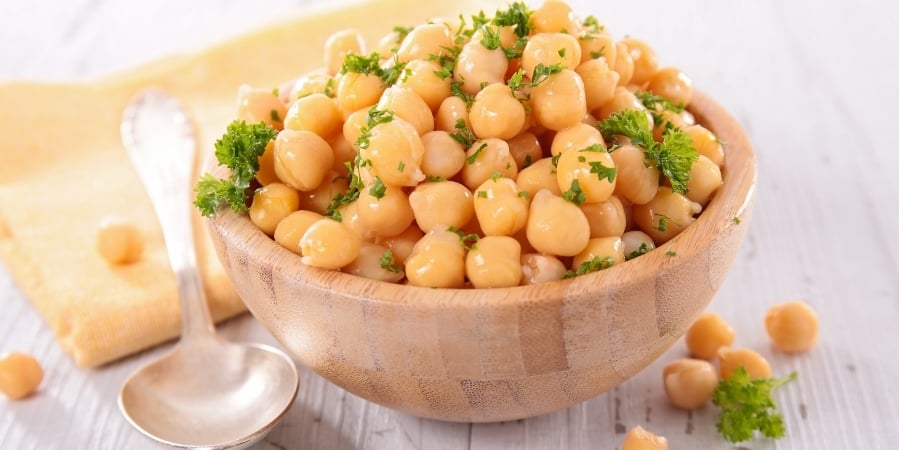 What Are Chickpeas?
Chickpeas, also known as garbanzo beans in Europe, are light-colored round legumes with a nutty flavor. You can either buy them dry and cook them yourself or purchase canned chickpeas.
Are Chickpeas Good For You?
Chickpeas have many health benefits! High in protein, they make a great addition to vegetarian or vegan meals. They also help to reduce blood sugar, improve digestion, lower cholesterol and reduce inflammation. Chickpeas have a great source of minerals like magnesium, iron, antioxidants, and essential vitamins.

Can You Eat Chickpeas Everyday?
Yes, you can eat chickpeas daily! One cup of chickpeas is the recommended serving size. Eating one serving a day of legumes like chickpeas, lentils, and beans has been proven to reduce the risk of cardiovascular diseases.
Can I Eat Chickpeas From The Can?
Yes! Canned chickpeas are cooked and can be used straight from the can. If you want to reduce the sodium level of canned chickpeas, you can drain and rinse them before use.
You can also choose to cook dried chickpeas instead of using canned chickpeas. To soften them and make them more digestible, you can soak the chickpeas overnight before cooking.
Looking For More Amazing Plant-Based Meat Alternative Recipes To Try?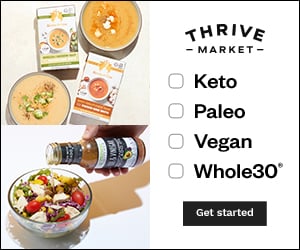 SAVE on great vegan organic products, meal plans, and more delivered to your front door from Thrive! 🌱 Help support Assuaged and a family or veteran in need by joining today!
Let us know how you dress up your favorite burger, and please send us a pic on the links below, we love to see your creative ideas! Also feel free to share any of your favorite recipes to make and share it with the Assuaged community on our ➡️ Share A Recipe ⬅️ page!