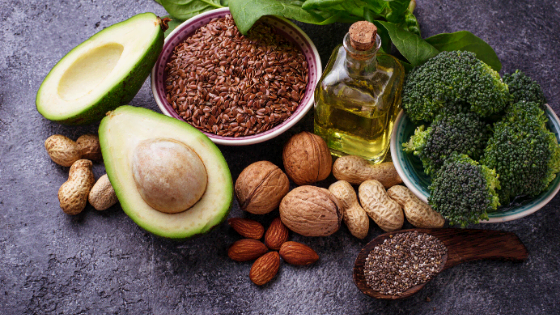 Power Protein Detox Salad Recipe
Here's a versatile recipe that has been a personal favorite and go-to for years now. There are so many ways you can spice up or cool off this Southwestern Sweet Potato Quinoa & Avocado Salad. Try switching around favorite veggies and spices to fit your flavor and make this dish friendly for multiple food sensitivities, which it's already Gluten-free!
This salad is a quick and easy meal that's not only packed with a balance of the three macronutrients along with essential vitamins and minerals, but also a ton of flavor! It gently detoxes heavy metals with help from cilantro and garlic and gets a boost to flush them out from the lemon!
You can save some serious time during the week with lunch prep and still get variety in your daily meals. Adding this salad onto a bed of your favorite greens helps keep it light and get an extra serving of veggies in. On the other hand, to make a hearty and an even higher fueling meal, add some greens and place in a gluten-free wrap for more substance. Using a light drizzle of different home-made dressings is a super simple switch up as well.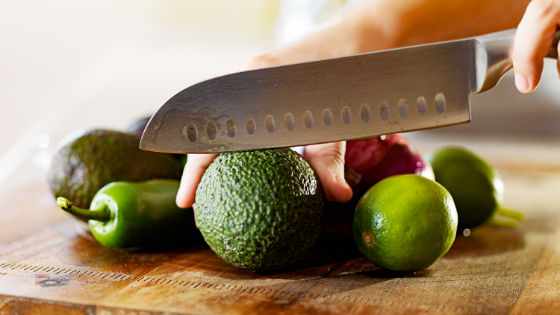 How to Make Gluten-Free Southwestern Quinoa & Avocado Salad
Here's proof that it's not a challenge to make a well-rounded meal that tastes amazing and have it ready to go in just about 30 minutes. This recipe is mainly focused on efficiency but can easily be made 100% unprocessed.
To prepare quinoa, be sure to rinse well in a mesh strainer first, as this removes the "earthy" taste that might spoil the overall dish. I place the strainer into the saucepan and fill until quinoa is just submerged, swish it around thoroughly for 30-60 seconds, rinse, and repeat. This is not only to clear saponins, what causes the bitter flavor that can be encountered, but also the dust and other gritty particles that are usually extremely obvious in the rising process.
The quinoa to water ratio is 1:2, and in the case of this recipe, 1 cup pseudo-cereal and 2 cups water. Bring them to a boil together, and reduce to a simmer. Experience has shown you can cook it covered or uncovered, but uncovered as it's easier to keep an eye on the water level and notice if you need to reduce the heat towards the end.
When it comes to corn, if not using canned, I recommend roasting the frozen or fresh corn first. Fresh corn that has been roasted, either on the BBQ in the summer or in the oven with some EVOO and spices for those cooler months, is a real treat. The fresh cilantro and green onion give a super refreshing boost to the savory roasted flavors!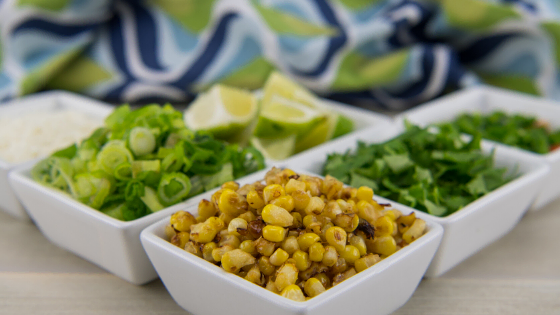 If you're using the oven, try adding the black beans, bell pepper, jalapeño, and garlic in the roasting process to give this recipe a deeper dimension of flavor that's well worth the extra time, if you can spare it. Mix ingredients with a drizzle of olive oil on a parchment lined baking sheet for about 20-25 minutes in the oven at 400° F before starting quinoa and sweet potatoes are on the stovetop!
Sweet potatoes offer a nutrient dense twist and with the right spices, a super southern kick to a southwestern flavor. Cutting them evenly is not the easiest task, but one way to simplify it is after washing and peeling, slice a thin layer from the flattest surface on the potato to keep it steady while chopping. Cut them into rounds a little less than 1/2 inch thick, then depending on the size of the round, chop into sixths or eighths.
To cube an avocado, begin with removing the small stem and slice in half with a sharp smooth knife. Carefully hack the knife into the center of pit with one swift movement and twist. Use a towel to pull pit off of knife as it will be slippery. Diagonally slice rows almost 1/2 thick, and criss-cross diagonally perpendicularly. Using a large spoon, scoop out the avocado as close to the skin as possible.
How to Clean Your Produce, Completely and Effectively
Use 1-3 tsp Baking Soda and 1-3 tsp of Apple Cider Vinegar in a sink full of water for vegetables for 5 minutes soaking time, then rinse and place in a strainer to dry. This should ideally be done at an earlier time with your whole produce purchase at once after returning from the grocery store.
Try this Southwestern Quinoa Salad for yourself and enjoy the nourishing and appetizing dish during a busy weeknight or for a light summer meal. The zesty citrus flavor with the cooling avocado combine for a refreshing treat that the whole body appreciates, while also being a gluten-free plant-based meal that packs quite the protein punch!