Here's a versatile recipe that has been a personal favorite and go-to for years now. There are so many ways you can spice up or cool off this Southwestern Sweet Potato Quinoa & Avocado Salad. Try switching around favorite veggies and spices to fit your flavor and make this dish friendly for multiple food sensitivities, which it's already Gluten-free!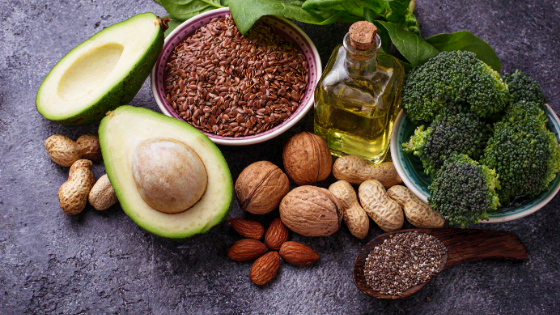 How to Make Gluten-Free Southwestern Quinoa & Avocado Salad
Here's proof that it's not a challenge to make a well-rounded meal that tastes amazing and have it ready to go in just about 30 minutes. This recipe version is mainly focused on efficiency but can easily be made 100% unprocessed.
How to Prepare Quinoa
To prepare quinoa, be sure to rinse well in a mesh strainer first, as this removes the "earthy" taste that might spoil the overall dish. I place the strainer into the saucepan and fill until quinoa is just submerged, swish it around thoroughly for 30-60 seconds, rinse, and repeat.
This is not only to clear saponins, which can cause a bitter flavor, but also the dust and debris that are usually extremely obvious in the rising process, especially from bulk aisle sources.
The quinoa to water ratio is 1:2, and in the case of this recipe, 1 cup pseudo-cereal and 2 cups water. Bring them to a boil together, and reduce to a simmer. Experience has shown you can cook it covered or uncovered, but uncovered as it's easier to keep an eye on the water level and notice if you need to reduce the heat towards the end.
What kind of Corn - Fresh or Canned, Roasted or Grilled?
When it comes to corn, if not using canned, I recommend roasting fresh corn first. Fresh corn that has been roasted, either on the BBQ in the summer or in the oven with some EVOO and spices for those cooler months, is a real treat. Add in fresh cilantro, green onion, and refreshing citrus zest, and the end result is an amazing mix of flavors!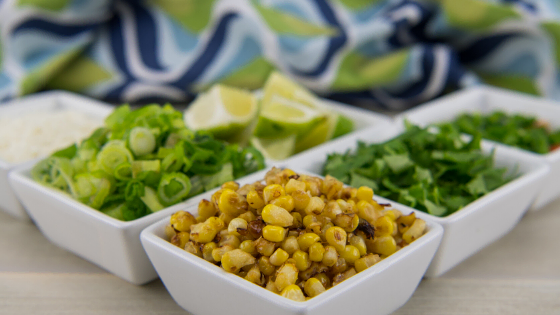 How to Roast Corn In The Oven
If you're using the oven, try adding the black beans, bell pepper, jalapeño, and garlic in the roasting process to give this recipe a deeper dimension of flavor that's well worth the extra time, if you can spare it. Mix ingredients with a drizzle of olive oil on a parchment lined baking sheet for about 20-25 minutes in the oven at 400° F before starting quinoa and sweet potatoes are on the stovetop!
Power Protein Detox Salad Options
This salad is a quick and easy meal that's not only packed with a balance of all three macronutrients along with essential vitamins and minerals, but also a ton of flavor! It gently detoxes heavy metals with help from cilantro and garlic and provides a boost to flush them out with the lemon!
You can save some serious time during the week with lunch prep and still get variety in your daily meals. Adding this salad onto a bed of your favorite greens helps keep it light and get an extra serving of veggies in.
On the other hand, to make a heartier higher fueling meal, combine with some greens in a gluten-free wrap for more substance. Using a light drizzle of your favorite home-made dressings is a quick switch up as well. Try Vegan Ranch Dressing or Cherry Walnut Vegan Salad Dressing for starters!
Looking for more amazing and healthy gluten-free recipes to try?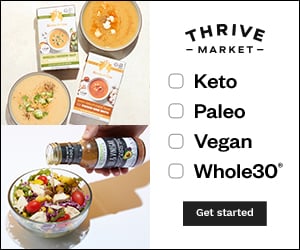 Help support Assuaged and SAVE on great vegan organic products and more with Thrive!
Try this Southwestern Quinoa Salad for yourself and enjoy the nourishing and appetizing dish during a busy weeknight or for a light summer meal. The zesty citrus flavor with the cooling avocado combine for a refreshing treat that the whole body appreciates, while also being a gluten-free plant-based meal that packs quite the protein punch! Please feel free to share any delicious recipes you have with us on our ➡️Share A Recipe⬅️ page as well!