One of the best ways to enjoy warm weather is having a BBQ with close friends and delicious food. While it can be difficult to enjoy the barbecue flavor on a plant-based diet, these Vegan Jackfruit BBQ Ribs offer a tasty and simple alternative to a summer staple. Enjoy your ribs cruelty-free, guilt-free, and sustainably!
What do vegans eat at a BBQ?
While the smell of meat may be lacking, it's really all about the sauces and marinades, right? Well, if plant-based eaters have one thing down with cooking, it's the mastery of spices.
Most foods you might think can't be created without meat or dairy have long been discovered, experimented with, and perfected. Here's a few homemade vegan options that you may like to try.
What is Jackfruit?
Jackfruit is a tropical fruit grown in regions such as Brazil and Africa. When ripe, this amazing fruit tastes sweet and can be eaten like any of your other favorite fruits.
However, it is the unripe Jackfruit that has become a sensation in the vegan community due to its versatile mild flavor and shreddable meat-like texture.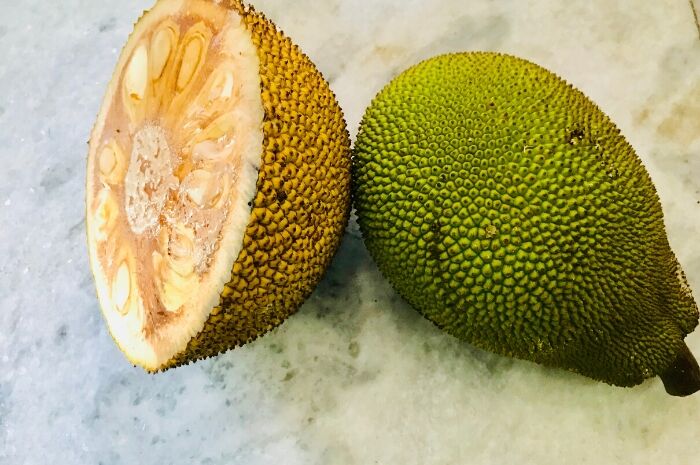 Why is Jackfruit a popular alternative?
The answer is simple: Jackfruit quickly absorbs any seasoning or marinade you choose, making it easy to enjoy all of your favorite savory flavors with just one main ingredient.
While Jackfruit provides many health benefits, it is surprisingly low in protein. Consider plant-based proteins such as beans, lentils, or quinoa, as a side dish to complement your delicious Jackfruit BBQ Ribs.
Is Jackfruit good for you?
The short answer is yes! Jackfruit is jam-packed with essential nutrients to support your digestive system, immune system, nervous system, and more. Make sure your canned Jackfruit comes in water or brine to avoid sneaky added sugars.
Jackfruit contains high volumes of the following nutrients:
Vitamin A
Vitamin C
Vitamin B6
Magnesium
Fiber
Looking for some amazing recipes to go with your summer BBQ & Jackfruit Ribs?
Help support Assuaged and SAVE on great organic vegan products and more with Thrive!
Please comment below to share your experiences with this recipe or other Jackfruit ideas you enjoy! You can even share your plant-based recipes on our ➡️Share Your Recipe⬅️ page with the Assuaged community!