A heavenly pair of blueberry and lemon healthy vegan and gluten-free muffins made with buckwheat flour, flaxseed and applesauce. You'd never guess they were naturally sweetened and oil-free!
Want more vegan Gluten-Free breakfast recipes? Try some of these delicious treats!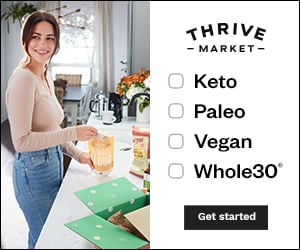 Help support Assuaged and SAVE on great vegan organic products and more at Thrive!
Have any questions or suggestions? We'd love to hear from you! Feel free to comment below and let us know how you make this recipe your own! You can even share your inspired creations with us on our ➡️Share A Recipe⬅️ Page! We love to hear what your cookin' up in your kitchen!