This vegan lunch is by far my favorite. It's easy to make, it's a warm meal, and is full of flavor and spice. I also love that I can add vegan sour cream to it (my favorite sour cream is this one made by Follow Your Heart) because I am a sour. Cream. Fiend.
This is the best vegan dairy-free sour cream recipe that's super easy to make and super yummy to add to these Tempeh Taco Bowls!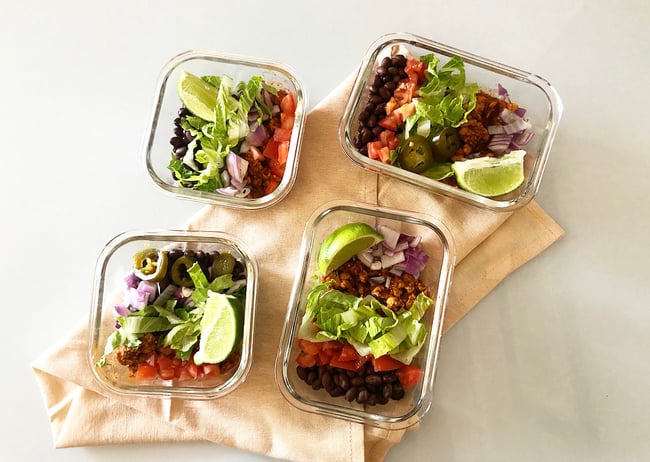 Here are some more meal prep recipes to ease a busy week if you are looking for more ideas!
Help support Assuaged and SAVE on great vegan organic products and more with Thrive!
This original recipe is altered, but comes from Brittany Mullins from her website, which is one of my favorites right now, eatingbirdfood.com. If you make any variations or have any suggestions on how to make this recipe even tastier we'd love to hear for you on the comments below! Feel free to share your personal recipe ideas with the Assuaged community on our ➡️Share Your Recipe⬅️ page!