Craving something crunchy with coconut on the outside and soft and chewy on the inside?These special unique nutty, coconut cookies are perfect for the non-chocolate lovers and the chocolate lovers alike. To take them to the next level, dip them in chocolate for the ultimate combination.
Can vegans eat macaroons?
Well, apparently after some adjustments, yes we can! As for store-bought varieties, it's not so likely and always best to check.
This recipe is free of:
Eggs

Dariy

Gluten (optional)
Tips to consider for best results:
Use coconut that is shredded not uniform in size
Use coconut that is very finely shredded, not too thick
Use a ice cream scooper to help release the dough in a uniform size
Make sure the balls are as condensed as possible
Looking To Try More Delicious Vegan and Gluten-Free Recipes?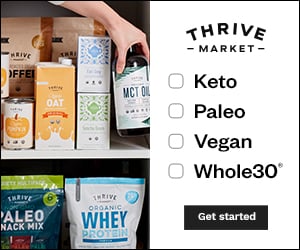 Help support Assuaged and SAVE on great vegan organic products and more at Thrive!
Have any questions or suggestions?This recipe is based from The Simple Veganista by Julia, but we loved them so much we just had to share! Show us your toasted treats below and let us know what you think! Feel free to share any other tasty vegan creations with our community on our ➡️Share A Recipe⬅️ page! Now let's get started with the baking!