Are you looking to try a scrumptious vegan and dessert? Look no further, as this plant-based key lime pie is sure to satisfy the sweet and tart tooth within! Also included in this recipe is how to make a decadent non-dairy whipped cream. All around this is a wonderfully light yet satisfying guilt-free treat for those special occasions, or just a refreshing tasty tart on a warmer summer day!
What Ingredients Do I Need To Make Vegan Key Lime Pie From Scratch?
Limes

- and lots of them! Fresh lemon and lime juice are so much more flavorful than processed store-bought, and besides, you need all that zest to top it off!

Coconut Nectar -

is

a vegan-friendly alternative to honey that is heated just enough to thicken it, so the process doesn't create lower levels of fructose.

Coconut Milk

- this amazing ingredient will make this pie rich and creamy.

Cashews

- these combine with coconut cream for incredible richness!

Lemon Extract

- you can leave this out if you don't have it, but I recommend it to round out and boosts the citrus flavor.

Coconut Cream -

here is an absolute must to top this pie off right with a decadent dollop of whipped cream to add to the pleasing myriad of flavors and textures!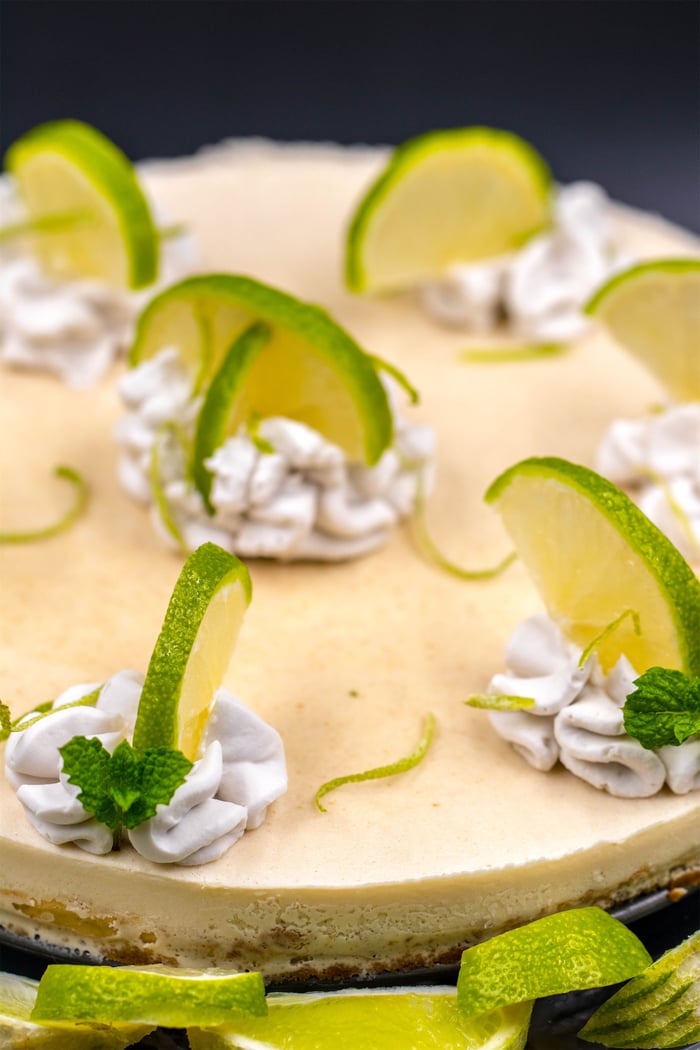 This delicious pie is also friendly for different food sensitivities and intolerances since all the ingredients are:
Plant-based
Gluten-free
Refined sugar-free
Dairy-free
Egg-free
Easy to make, refreshing, and totally delicious!
Key Limes Vs. Regular Limes
When it comes to choosing between key limes vs. limes, either one will suit your recipe just fine. So just go for whatever is most accessible to get hold of; it won't make a significant difference to your end result. No worries at all if you use regular limes, they are slightly more tart though, so maybe an extra drizzle of maple to balance the flavor is due; you make the call according to preferences.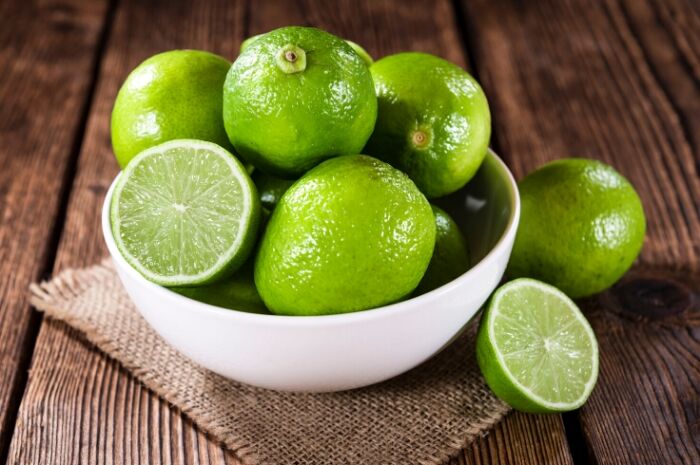 How To Make Healthy Pie Crust
Palmela's gluten-free graham crackers are perfect for making this speedy crust mixed with pecans, that provides a delicious nutty flavor. As a bonus, flaxseed gives a boost of omega-3's and fiber! If you do not want to use pecans, you can 2 tbsp of gluten-free oats instead. To get the dough to stick together, I use a mix of coconut oil and a splash of nectar if needed. The sticky syrup is absolutely perfect for binding and much healthier than refined sugars.
This is the Best vegan key lime pie recipe! It provides it all with:
Creamy Smoothness

Mousse texture

Delicious zesty lime flavor

Super easy to make

Perfect balance between sweetness and tartness

Healthier ingredients for a more satisfying treat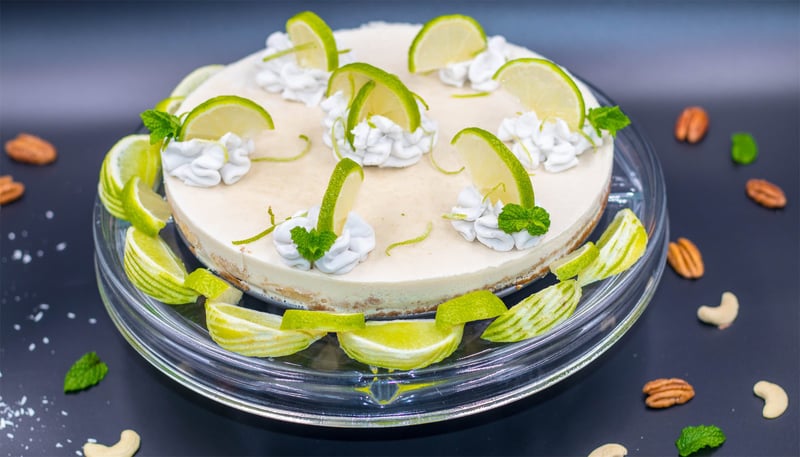 If you are looking for some of the best and unique vegan desserts here are a few of our favorites we'd love to share with you!
What's your favorite vegan pie recipe? Let us know in the links down below! Help support Assuaged and SAVE on great vegan organic products and more with Thrive!
Please let us know about your wonderful vegan key lime pie and share pictures in the comments. Let us know how much you love it and feel free to rate the recipe as well! We'd love to see your creative alterations and dessert ideas too! Please share some of your favorite plant-based recipes on our ➡️Share A Recipe Page⬅️!