In order to master the perfectly grilled Vegan Mexican Style Street Corn, there are just a few steps on your way to creating a smorgasbord of flavorful possibilities. So, let's break down the basics and make some of the best vegan Mexican street corn ever!
What's the Secret Recipe For Perfect Mexican Style Street Corn?
Marinating the corn on the cob with lime juice, garlic, hot sauce, and cilantro is key to creating that perfect melody of flavors. And it's simple and quick, all you need to prep corn is a baking dish or large reusable ziplock bag and the following ingredients...
1/4 cup lime juice
1/4 cup chopped fresh cilantro
A few dashes of hot sauce
3 minced garlic cloves, and shake it all about.
Even though marinating the corn overnight is recommended, you can get away with a half-hour or so. While the corn marinates, prepare the vegan street corn toppings.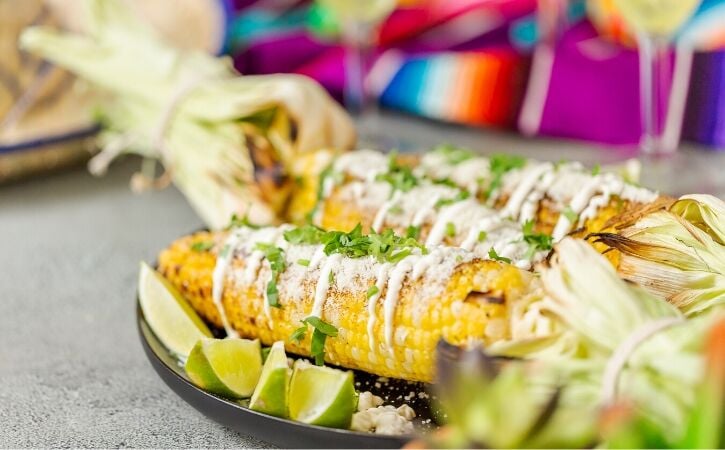 What Topping Make the Best Authentic Mexican Style Street Corn?
Chopped cilantro
Chopped red onions
Your favorite salsa
Minced roasted garlic
Lime wedges
Spicy cashew cream recipe (see recipe below)
How To Make Kathy's Spicy Cashew Cream
Just add the following ingredients together and blend in a high speed blender until creamy.
1/2 cup raw cashews (soaked overnight);

if you do not soak them, you'll just have to blend longer and likely add more water.

1 lemon, juiced
3 tbsp apple cider vinegar
1/4 cup water
2 tsp cumin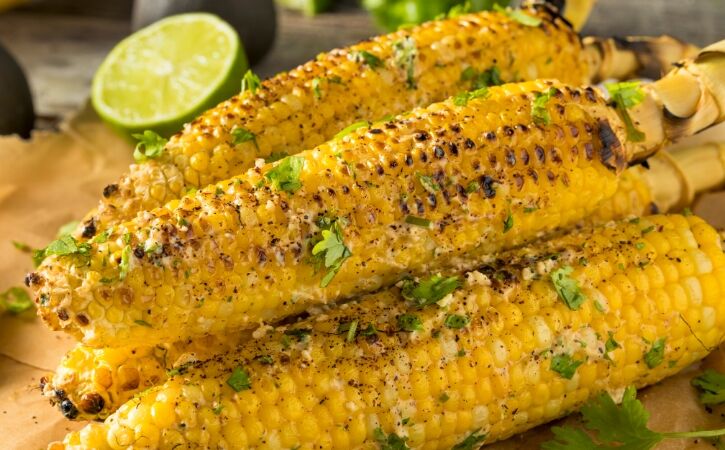 How To Grill Vegan Mexican Style Street Corn
Preheat the grill to 500° F about 10 minutes prior to starting the corn.
It is safe to remove the husk before marinating the corn, which prevents them from drying out, and also allows to make those beautiful charred grill marks and enhanced flavors.
Cover the grill while cooking, opening to check and turn the corn occasionally, until all sides of the corn are grilled, about 15 minutes.
Looking for something great to you with your BBQ Mexican Street Corn? Here are some perfect pairings to try!
Help support Assuaged and SAVE on great vegan and other great organic products and Thrive! Let us know how you dressed up your amazing street corn in the links below! This delicious recipe was originally created by and posted on Kathy'sVeganKitchen. Please feel free to share any delicious recipes you have with us on our ➡️Share A Recipe⬅️ page as well! We would love to hear about your yummy creations!