My new novel came out in January, and as I promote it and think about the next one, I'm craving the best taste for my time investment.
Does this sound like you? Are you looking for something fresh and so simple you don't even have to measure it? Something that—if you make enough—will last for days in the refrigerator? Something that tastes so good you can serve it to guests?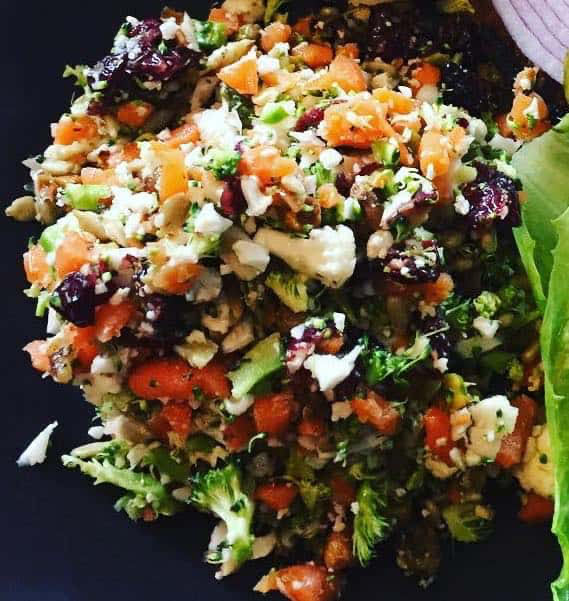 via Stacy Lucas "plant-based raw veggie salad with sunflower seeds and a special sauce"


California's San Joaquin Valley where I live is rich with nuts and vegetables, which are the basis of this salad, but wherever you are, pick the freshest produce, and enjoy. It's a healthy and delicious way to kick off the new year.