Did you know that the time required to cook black beans is a sign of how old they are? Believe me, I've had that watched-pot problem in the past, but not with organic Eden black beans. They're a glossy blue-black color that even looks nutritious, and of course, they contain the same flavonoid antioxidants as berries--and they're higher in anthocyanin antioxidants.
Did I mention they taste fabulous? Keep them on hand, and you'll find plenty of uses for them, including my Quick Black Bean Bowl with Citrus Rice below. The secret to this recipe is simplicity. I don't even cut up the garlic or onion, and I discard them after the beans are cooked.
The Best Black Beans You'll Ever Cook
16 oz of dried black beans--Eden is best--soaked at least three hours, rinsed, and drained
8 cups filtered water
4 whole garlic cloves, peeled, not chopped
1 whole yellow onion, peeled
1 tsp Himalayan pink salt
1 tsp ground cumin
Cover beans with water in large pot. (Love my Instant Pot but not for this. I want to control how cooked the beans are.)
Add garlic cloves, onion, salt, and cumin. Bring water to a boil. Then, reduce heat to a simmer, stirring occasionally for 1 hour. Test to see if they are done. If so, remove onion and garlic, drain and reserve cooking liquid for soup stock or to cook vegetables. Makes 6 cups.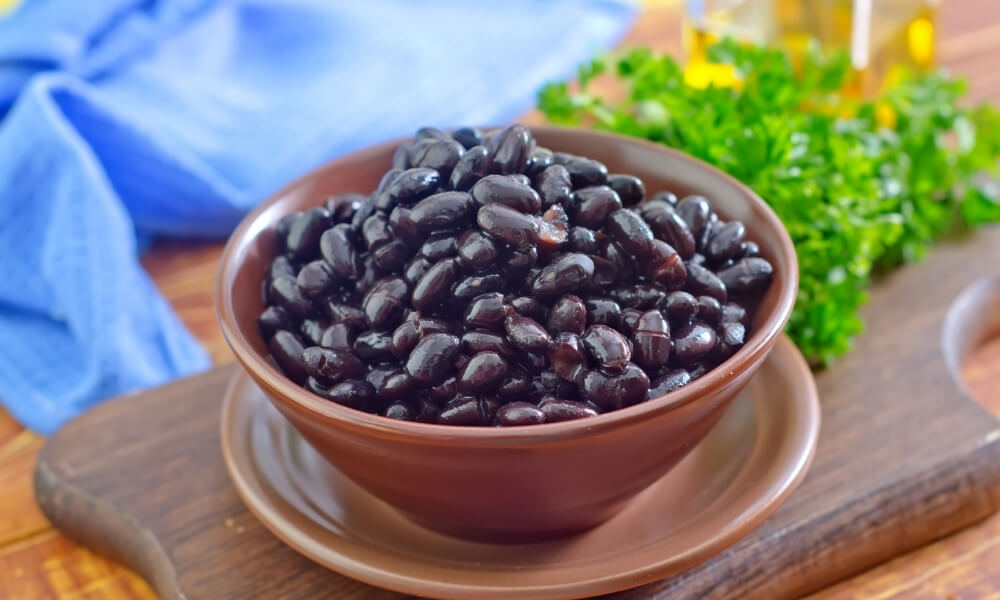 Looking for more Simple Gluten-Free Recipes? Check Out More Tasty Treats Below!
For more recipes that are gluten-free, or are safe for other lifestyles and dietary restrictions, feel free to contact with questions via our Contact Us Page or in the comments section.
SAVE on great vegan organic products, meal plans, and more delivered to your front door from Thrive! 🌱 Help support Assuaged and a family or veteran in need by joining today!
If you would like to share any thoughts of unique ways to try this recipe, ask any questions, or provide us with feedback, we encourage you to comment and share below! If you have any plant-based recipes you would like to share with the Assuaged community, please visit our ➡️Share a Recipe⬅️ page to get started.