Loaded-Gooey Avocado Plant-Based Vegan Quesadillas Served with Creamy Vegan Jalapeño Cheddar

Cheese
HEALTHY COMFORT FOOD
1 cup Red Lentils, Rinsed
1 tsp Cumin
1/2 tsp Smoked Paprika
1/2 cup Red Pepper
1/2 cup Baby Spinach
1 Avocado, Sliced
1 Lime, Squeezed
1 cup Ⓥ Mayonnaise
1 cup Ⓥ Cream Cheese
Whole Wheat Flour Tortillas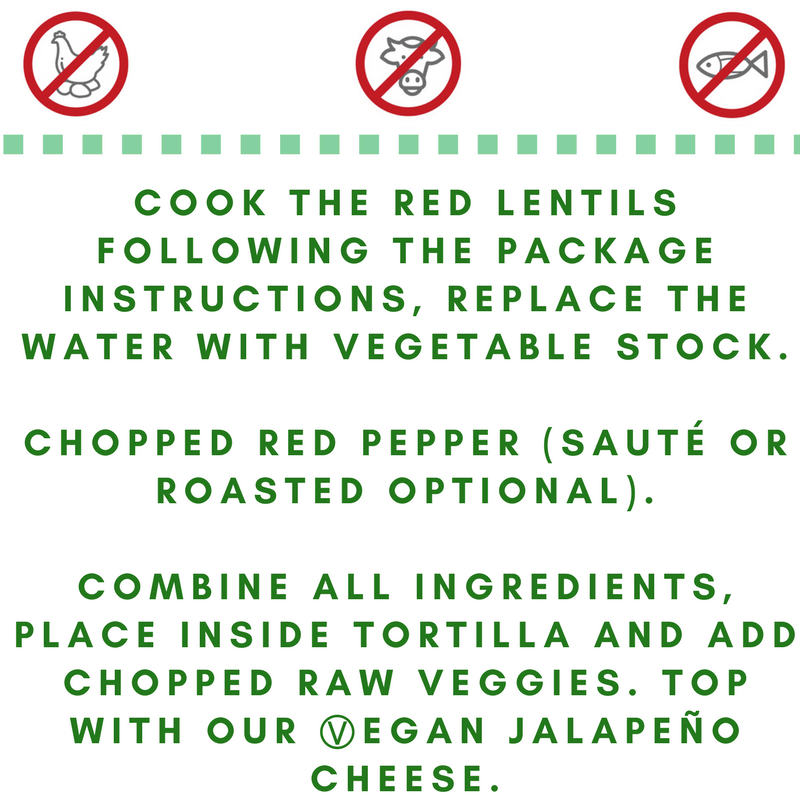 BONUS: Creamy Vegan Jalapeño Cheddar Cheese Recipe by Assuaged.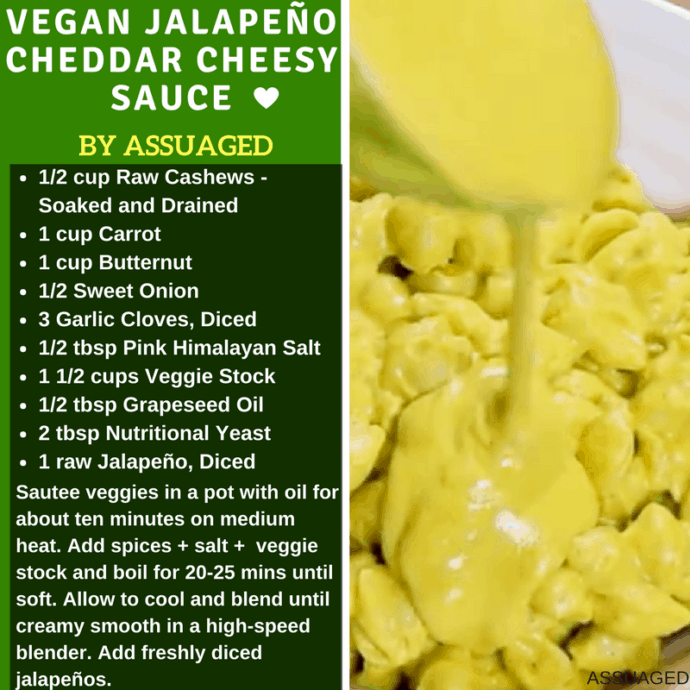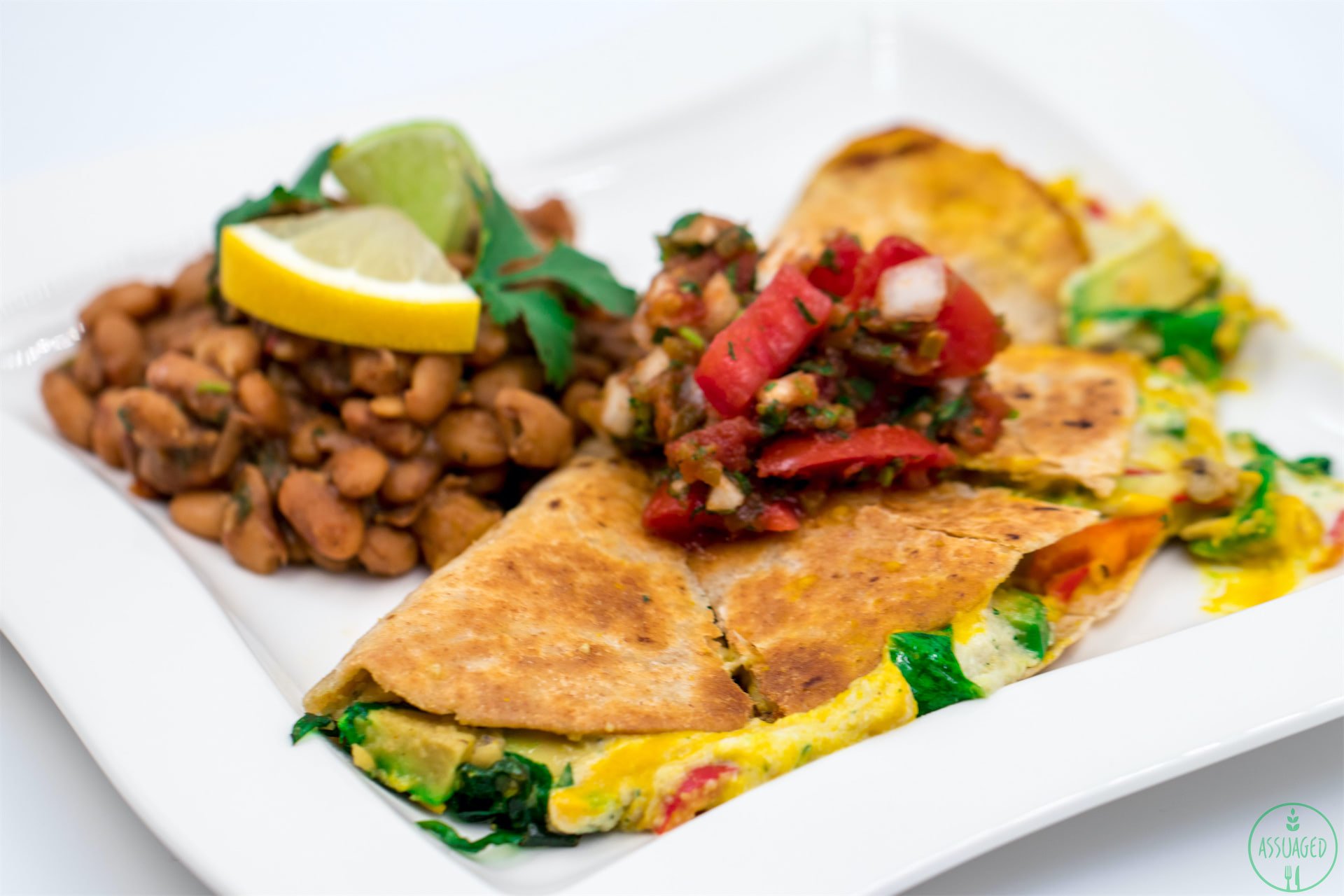 Use Dairy-Free Vegan Cream Cheese or Make Your Own from Scratch.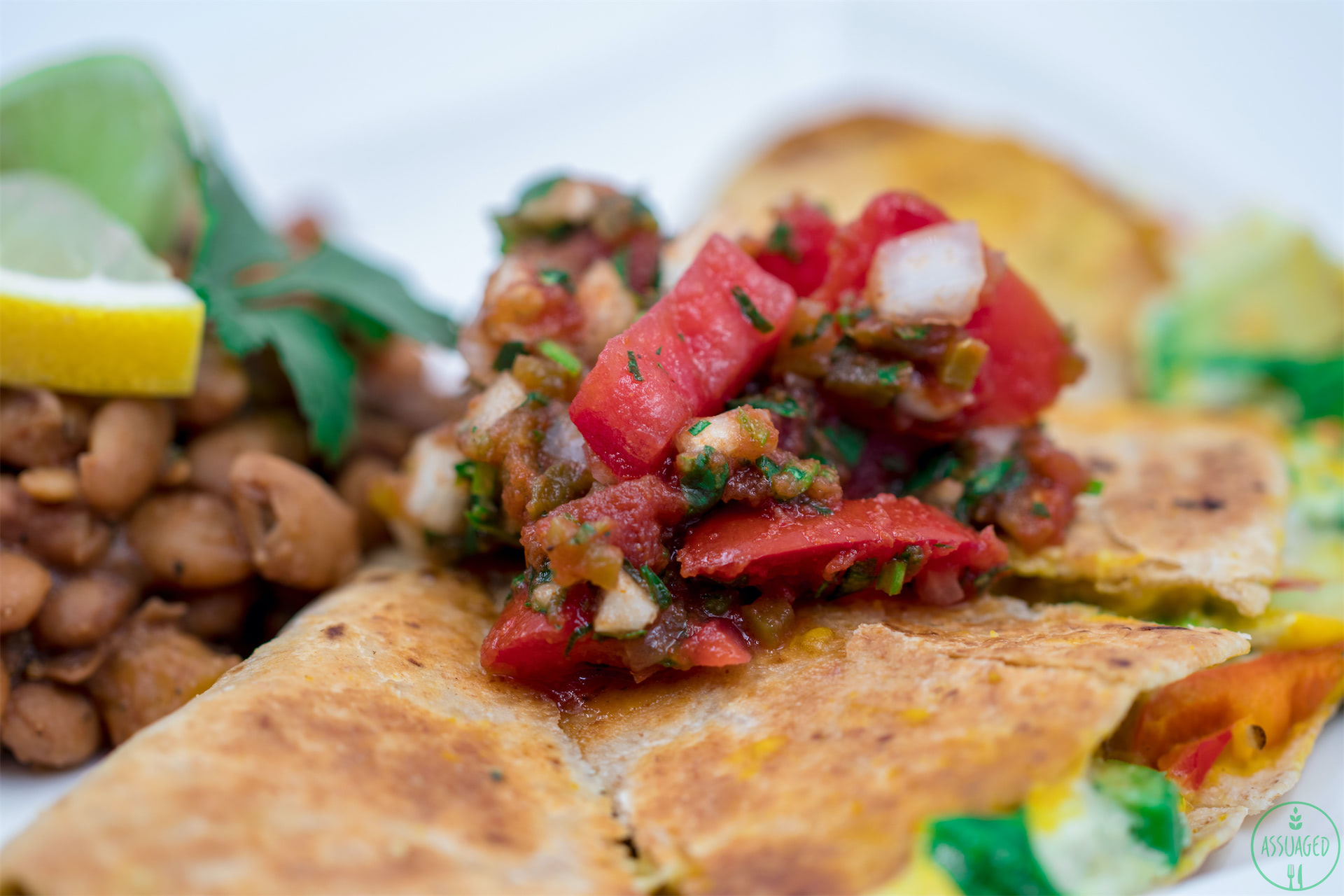 Assuaged Tip: There are undeniable health benefits associated with raw foods. Essential nutrients are often lost in the process of cooking. For optimal health set aside some extra raw ingredients and top with onions, garlic, and herbs (chopped/diced) just before serving.

---
Discover
organic
products and explore plant-based
healthy
recipes for health conditions, DIY beauty and much
more

!