We're taking you step by step through making our famous cheesecake, and that means starting with a foundation, the crust! Not only is this crust gluten-free, but it is also a quick, no-bake, and perfect for pies or cheesecakes. This healthy alternative gets even better by being densely packed with nutrients from dates, pecans, MCT oil, and almond flour!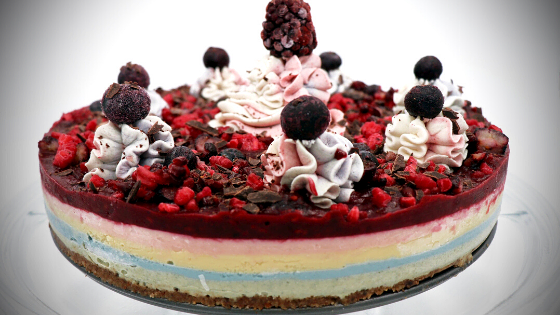 Raw Vegan Rainbow Champagne No-Bake Cheesecake is a feast for the eyes and the stomach! Not only is it a beautiful creation that will impress your guests at any gathering, but it is also a healthy non-dairy alternative that is safe for those with specific dietary restrictions. This wonderfully rich and satisfying treat is sure to be a hit and requires no oven, just enough patience to wait to serve until it's ready! Make sure to have enough time for the cashews to soak and to freeze the cheesecake fully!
This crust also pairs amazingly with our Key Lime Pie or Raspberry Glazed Cheesecake!
How to Make a Gluten-Free No-Bake Crust for Pies or Cheesecakes
This crust is super easy and ready in minutes, but you will need to use a food processor to get the consistency broken down to compact into a crust. It is also VERY important not to over-process, as you will end up with a pasty, yet tasty, sort of nut butter! So be sure to only pulse until crumbly, unless there's a use for it that comes to mind, then please do share with us!
We definitely recommend using a parchment-lined springform pan for cheesecakes, and when you are compacting the mixture down, start packing it down from the center. Move your way outwards, making an even layer past the perimeter until a small lip forms against the side of the pan.
Looking for more amazing pie and cheesecake recipes? Here are just a few to consider...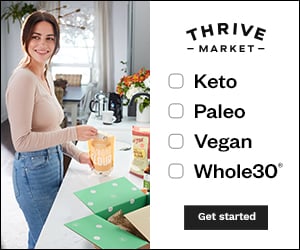 Please share if you decide to make our fantastic Rainbow Cheesecake mentioned earlier since we would love to hear what you think, and really wish we could have shared a piece with you! If any other beautiful creations come to mind, remember you can always share any of your own creations our ➡️Share Your Recipe⬅️ page as well!