The market for meat alternatives has been rising in popularity, with the health benefits and creative recipes black bean burgers are definitely a must-try! This homemade flavorful patty has way less saturated fat than your typical ground beef burger and less calories.

Gluten-Free Vegan Black Bean Burger Recipe
This gluten-free recipe is a healthier vegan take on the classic burger. The patty uses black beans which are packed with protein, fiber, and minerals and the addition of zucchini, carrots, and onions only add to the juicy tender taste of the patty!
Why Black Beans?

Black beans are a popular substitute as a vegan protein option. The chunky and moldable texture of black beans makes it almost a meaty texture. Black beans are high in protein and fiber also rich in minerals such as iron, calcium, magnesium, manganese, cooper, zinc as well as phosphorus which contribute to strengthening bone structure, managing blood pressure, and blood sugar levels.
Making the Black Bean Patties

Although black beans are the main ingredient, these little additions of onions, carrots, and zucchini gives the patty a greater depth of flavors while boosting the nutrient content with more vitamins, minerals, and fiber.
How Do the Black Bean Burgers Hold their Shape?

The tricky part about black bean patty is holding the contents together. The high water content of the ingredients can make the patty easily crumble so a binder is essential! This recipe uses oat flour to hold the ingredients together. Here are some other great options that you can use to help bind the ingredients and for some added flavor:


Gluten free bread crumbs, crushed crackers, almond flour, or protein powder.
Ketchup or BBQ sauce.
Flax Egg (1:3 Ratio Flax:Water)
Tips for Creating the Best Black Bean Burger


For patty size, the thicker they are, the more unevenly they'll cook. From experience, the sweet spot is about 1/3 cup of mixture.
Baking the canned beans for about 15 minutes helps partially dry them which helps improve the final product's texture
Adding a pinch of salt to the shredded carrots and zucchini makes the water release more readily. After 5 minutes or so you'll see all the sweat from these veggies. You can squeeze out more water with a towel or cheesecloth! This will definitely improve the texture of the patty.

Another tip, when sauteeing the vegetables it's important to make sure the moisture levels are as low as possible before taking it off the heat to add to the mixture.

Seasoning is a MUST. The combination of seasoning really makes or breaks the burger and the recipe is always open to customization and experimenting!
Looking For More Amazing Plant-Based Meat Alternative Recipes To Try?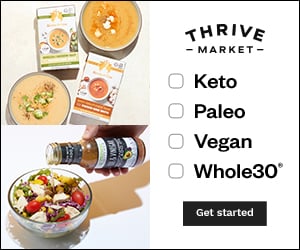 SAVE on great vegan organic products, meal plans, and more delivered to your front door from Thrive! 🌱 Help support Assuaged and a family or veteran in need by joining today!
Let us know how you dress up your favorite burger, and please send us a pic on the links below, we love to see your creative ideas! Also feel free to share any of your favorite recipes to make and share it with the Assuaged community on our ➡️Share A Recipe⬅️ page!