The Chickpea Burger Sandwich Patties is one of those healthy homemade veggie burgers that would leave you wondering why meat was ever a possibility! Chickpeas burger sandwich patties are the best choice for you if you are looking for a meatless diet option.
The chickpea burger sandwich patty recipe is gluten-free and packed with plant-based protein and fiber. When combined with ingredients of garlic, onions, cilantro, and ground cumin, this veggie burger has an irresistible flavor.
How to Make a Chickpea Burger Patty
Start with preparing the flaxseed egg with water, then gather the chickpeas and seasonings. Fold all the ingredients together, divide them into even portions and shape into patties. Place 2-3 in a frying pan at a time until brown and firm. Top the patties off with your favorite toppings, and you are all set!
How Do You Bind The Chickpea Burger Sandwich Patty?
You can bind the Chickpea sandwich patties by using the dry ingredients such as besan (chickpea flour) or egg replacers such as flax egg made from soaked flax seeds. These additions will help to bind the ingredients of the Chickpea Burger Sandwich Patty firmly together.
Pro Tip
It's best to soak ground flaxseed for 10 minutes or up to 30 minutes before use, to yield an effective flax egg!
Looking For More Amazing Plant-Based Meat Alternative Recipes To Try?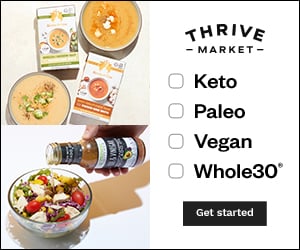 SAVE on great vegan organic products, meal plans, and more delivered to your front door from Thrive! 🌱 Help support Assuaged and a family or veteran in need by joining today!
Let us know how you dress up your favorite burger, and please send us a pic on the links below, we love to see your creative ideas! Also feel free to share any of your favorite recipes to make and share it with the Assuaged community on our ➡️Share A Recipe⬅️ page!