Want to throw a summer barbecue and need some plant-based ideas for your vegan or vegetarian friends and family members? Try these amazing Grilled Tofu Satay Kabobs, on a salad, with noodles with the sauce as dressing or alone with a dipping sauce instead!
They make for a wonderful plant-based alternative to meat for grilling in the summer. The smokiness and umami flavor of the marinated tofu paired with a nutty, creamy peanut sauce is truly a flavorful combination. This dish is sure to impress your guests, vegan or not!
What do I need to make Asian slaw?
1 zucchini, julienned

1 yellow summer squash, julienned

1/2 red onion, julienned

1/2 purple cabbage, shredded

2 large carrots, shredded, or julienned

1 red pepper, julienned

4 mandarin oranges, peeled, sectioned, and cut into bite-sized pieces
Just chop your veggies and mix together for a beautiful array of healthful flavors and crunch to top with you delicious tofu satay!
Why is Tofu great for you?
Tofu is made with minimal processing and is an excellent source of nutrition:
Tofu is a good source for protein and contains sources of iron, calcium, manganese and phosphorus.

Tofu contains isoflavones that have estrogen-agonist properties which protect against some cancer, heart disease and osteoporosis.

Tofu is also gluten free, low calories, offers no cholesterol and contains nine essential amino acids.
However, there are levels of risk for overconsumption, like many other products. Overall, adding a moderate amount of tofu to your lifestyle can be beneficial as there are large varieties of essential nutritions.
What is the Best Type of Tofu for Grilling?
Tofu comes in an array of different textures such as soft, medium, firm and extra firm, Each texture, can be cooked differently in a variety of recipes. In this recipe, it is best to use firm or extra-firm tofu as these variants hold their structures better than softer tofu, allowing for ease of cooking and result in a wonderful char.
Sprouted Tofu is also a great option for this recipe as it is a plain firm tofu that many people have claimed to offer a cleaner taste and a more pleasant aroma especially when dressed in salad or tossed in a stir-fry. The firmness of the sprouted tofu will hold its structure after grilling and bring a different flavor to your kabobs. Nasoya® Organic Sprouted Super Firm tofu is pre-pressed, making it a time saver too!
Pressing Tofu is a method of packing the tofu so it will not fall apart, or end up soggy. When frying or grilling tofu in recipes, it is essential to press tofu to remove water from the tofu and help hold its shape, and also absorb sauces more effectively. Tofu that would most benefit from pressing are firm and extra-firm tofu.
Tips for Grilling!
Soak skewers for ten to thirty minutes before grilling because without water, the skewers can burn to crisp and ruin the tofu.

Using high quality bamboo skewers since the skewer is thicker and has a higher heat tolerance.

Using wooden skewers may require lowering the heat slightly or moving them to a lower area on the grill.
On top of making skewers, also add a zucchini slaw salad to be shared. Now it's ready to be enjoyed with your friends and family.
Looking for more tasty plant-based meat alternative recipes to try at home?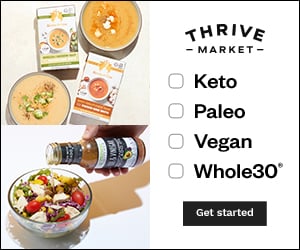 Please comment below any major alterations to this recipe you made or your favorite tofu or plant-based recipes! This recipe was originally posted by Kathy on kathysvegankitchen. Remember, you can also share your own personal recipes with the Assuaged community on our ➡️Share Your Recipe⬅️ page!