Tigernut flour is a simple and versatile ingredient to use in the kitchen. Its ability to be added to sweet and savory dishes makes it easy to experiment with. In addition, tigernut flour can be used with superfoods such as turmeric, maca root, and chia seeds. This flour is a quick way to fill your diet with nutrients and fiber to keep you fuller longer and to nourish the body.

Is Tigernut Flour A Superfood?
Most of us have heard the buzz about superfoods, and one of the newer nutrient-dense exotic foods on the rise is tigernuts. There are many benefits to incorporating tigernut alternative products into your diet in place of more conventional options.

Tigernut flour is an excellent gluten-free and paleo-friendly substitute. It has a rich source of antioxidants that can protect against aging and disease. Tigernut flour is also rich in iron, potassium, zinc, and magnesium.

This flour alternative has a high fiber content and resistant starch that passes through the stomach and small intestine without being digested, feeding the good bacteria. This process helps keep you fuller longer and can help you lose weight.
What Is Tigernut Flour Made From?
Tigernut flour is made from tiger nuts, which, contrary to its name, are not nuts. Tigernuts are a small root vegetable that grows in Northern Africa and the Mediterranean. They are small and look like chickpeas with wrinkly skin.

Tigernuts come from a plant called yellow nutsedge. They are tubers or a rhizome much like turmeric or ginger but much smaller and with a chewy texture.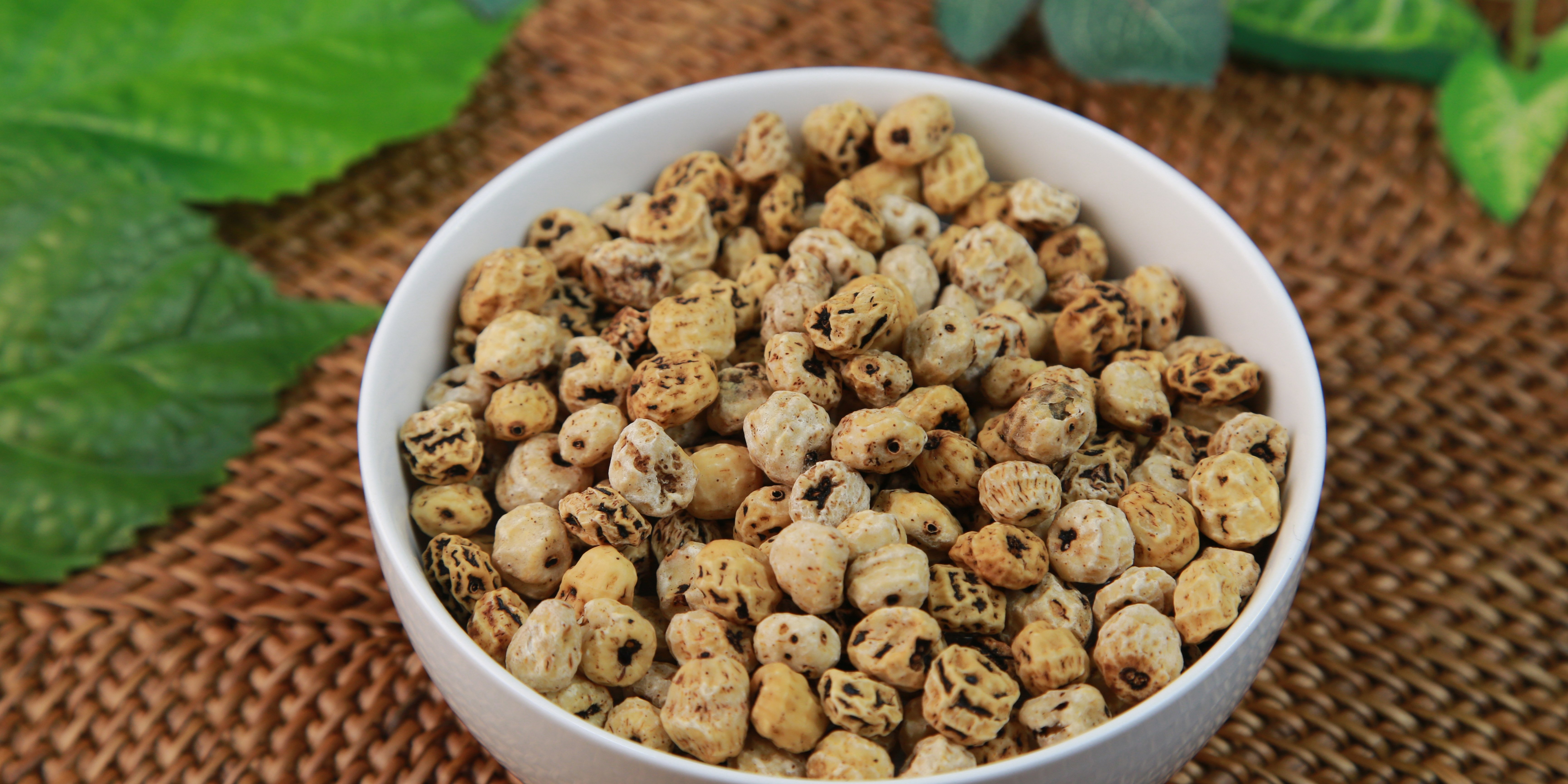 What Does Tigernut Flour Taste Like?
Tigernut flour is most similar to almond flour with a nutty flavor and sweet and earthy undertones. The taste and nutritional content make tigernut flour a good substitute for people with nut allergies. It also has a natural sweetness that makes this flour an excellent addition to baked goods if cutting back on added sugar.
Can I Substitute Tigernut Flour For All-Purpose Flour?
Tigernut flour can be used as a substitute for other flours, typically in a 1:1 ratio. It can also be used in portions with coconut flour, almond flour, all-purpose flour, and more!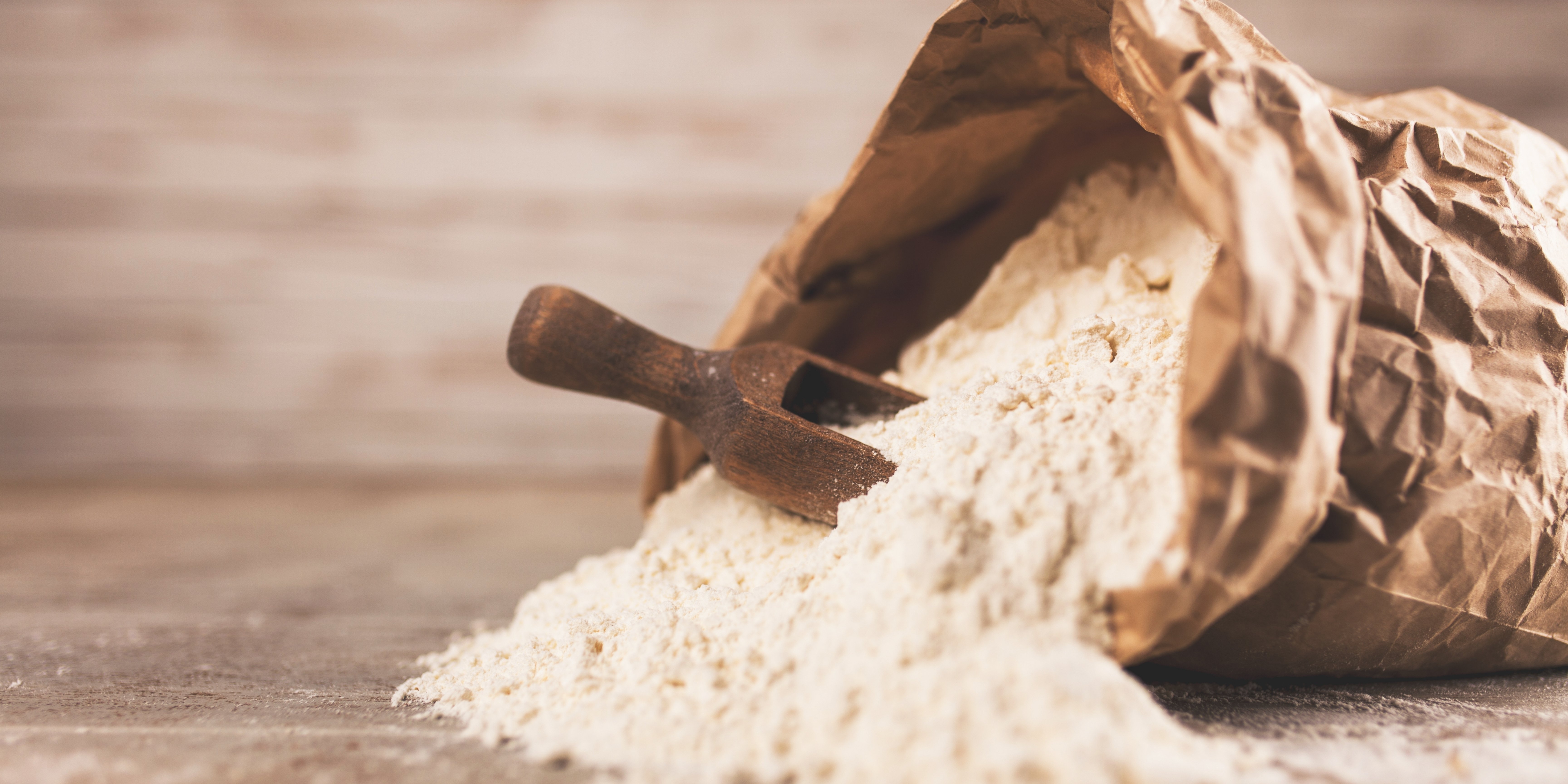 How Do I Use And Store Tigernut Flour?
Tigernut flour is versatile -- it can be used in savory and sweet recipes, such as cookies, pie crust, sweet bread, cakes, and even vegan burger patties. It can also be consumed raw in smoothies and other drinks.
You can buy tigernut flour in most grocery and wellness stores. Gemini Superfood sells tigernut flour along with other tigernut snacks. They are a non-GMO and USDA certified organic company based in Brooklyn, NY.
Once opened, the flour should be stored in a sealed bag or container in a cool, dry place. You can even put it in the fridge for a longer shelf-life.
Here are some delicious recipes you can make using tigernut flour!

Choosing a healthy plant-based and vegan diet is most beneficial when it comes to:
Higher levels of energy;

Improved sleep;

Aids in energy and overall happiness;

Provides a sense of comfort and relief;

Could prevent major diseases such as obesity and diabetes;

Accomplish weight-loss and management; and

Improves mental and cognitive functioning.
There are really no excuses not to try healthier habits in your everyday life. If you are a man or woman looking for specific benefits of adopting healthier habits or just want to know about the general healing properties of herbs. Please remember to comment or post any health questions, or contact us directly!


Also feel free to share any of your favorite recipes to make and share it with the Assuaged community on our ➡️ Share A Recipe ⬅️ page!