We've laid it out, step-by-step; how to make the best plant-based pizza from scratch, starting with the perfect dough to an amazing homemade sauce. Making pizza at home can be a great family Friday night meal, customizable to fit the whole family.
Leaving out the oily cheese and toppings turns this classic junk food into a healthy option! Although, if you still want extra flavor with a nutritional boost, minus the grease and dairy, try our vegan herb cheese sauce. It takes this pizza to another level!

While you decide on the veggies or other creative toppings here, we'll share some of our favorites to get your meal brainstorm session started:
Pre-cooked eggplant

Jalapeño

Carrots cut julienne

Mixed sweet peppers

Tomatoes

Mushrooms

Onion

Shallots

Spinach

Basil
The fun part is this meal creation can be a group project and individualized for any picky eaters... Some just haven't acquired the taste for eggplant yet! For younger ones and fussy eaters, try letting them make patterns and faces on their personalized pieces. No one said you can't play with your food before you eat it, right?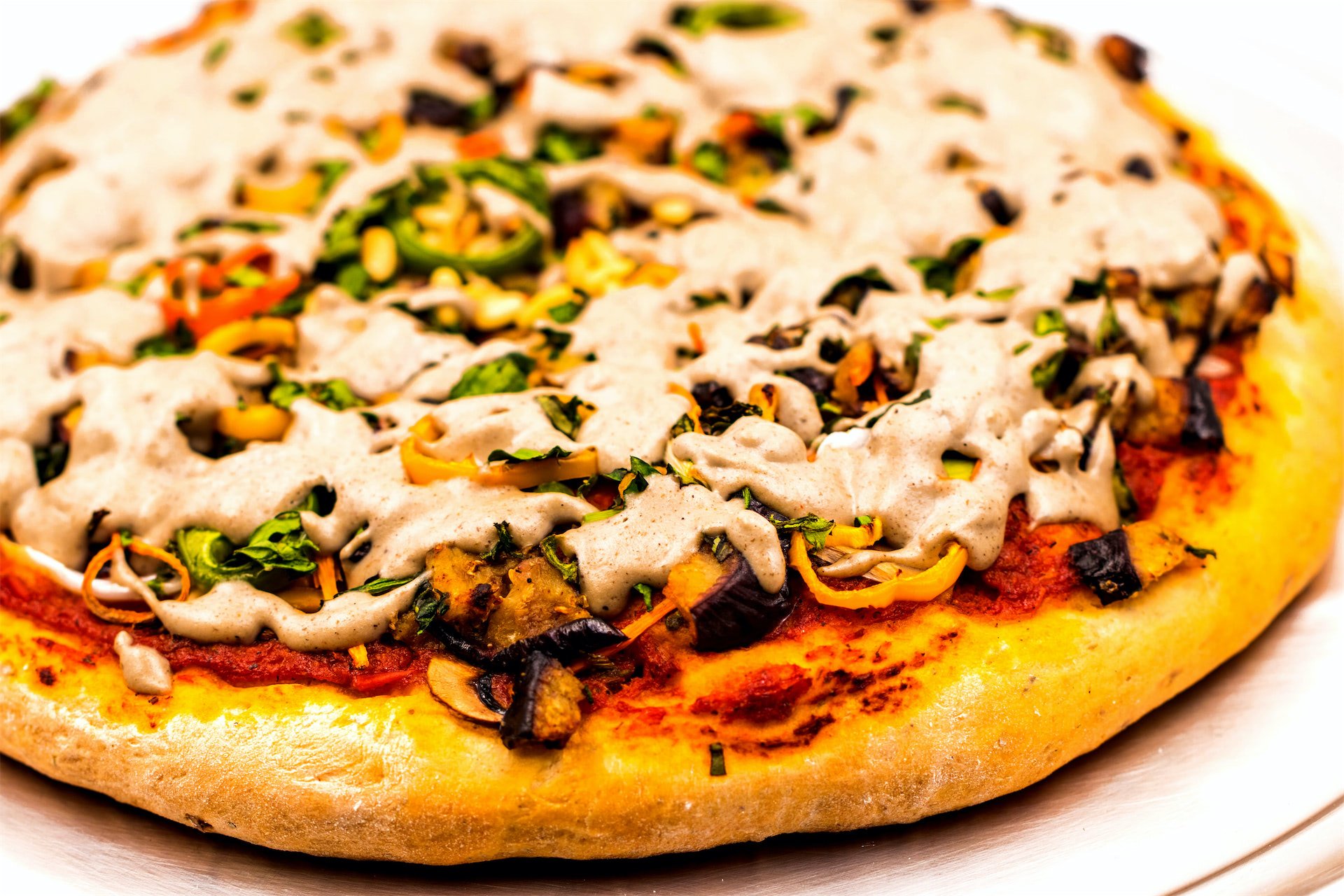 Try our Organic Plant-Based Vegan Herb and Cheese Sauce on top of your delicious creation. It's ready in just 20 minutes! The possibilities are endless. Share your masterpiece of a pizza with us and let us know what you think about the plant-based herb and cheese sauce, it's SO worth the couple extra steps while the dough is rising. 😉
For home-made dough, be sure to calculate 2-3 hours extra for it to rise!
Looking for some dairy-free alternatives to try on your pizza? Check out these delicious recipes below!

Help support Assuaged and SAVE on great vegan organic products and more with Thrive!
Feel free to comment your ideas on and amazing pizza topping combinations! Remember, you can also share your personal favorite plant-based recipes with the Assuaged community on our ➡️Share A Recipe⬅️ page!