What better way to pass the time than by sipping on a classic mint julep while reminiscing about past pool parties and family grill outs? While we may still be stuck physically distancing from each other, at least we have our mint juleps to comfort us and make the heat a bit more tolerable! Scroll down and learn some quick tips to help you take your mint julep making skills to the next level.
What does the name "julep" mean?
If you're not from the South or an avid bourbon lover, julep (pronunciation: joo-luhp) may just sound like a sweet smelling flower...which it is! The name has an Arabic and Persian background and means rose water. While the flower portion may have given way to mint, it's still a rather sweet drink.
What does a mint julep taste like?
If you like sugar and bourbon, then this drink is perfect for you! A mint julep mixes the sweetness of simple sugar with the light mint and caramel hints of the bourbon to make for the perfect summer drink. The chilled down julep cup makes for fuller experience as you can also see the frost around the cup.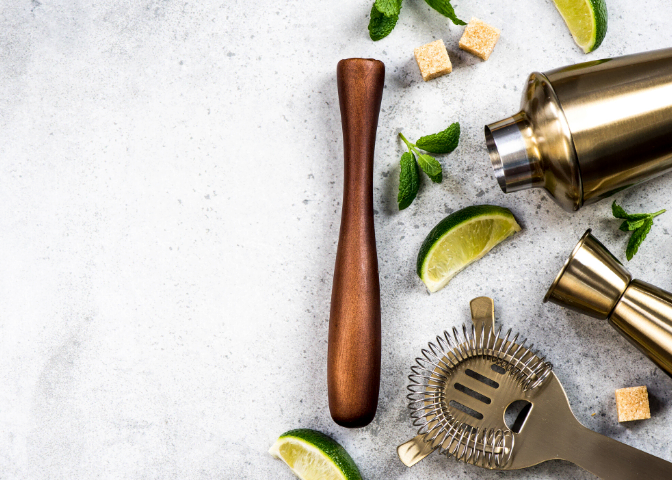 What is muddling?
Muddling (not to be confused with mudding) is the process of stirring an ingredient into a drink. This process usually helps blend different flavors together. It is a particularly crucial step to making a mint julep as it helps enhance the minty and sweet overtones of the drink. We recommend using Barillio's Wooden Muddler.
How to to make simple syrup
Simple syrup has a fitting name! To make this kind of syrup you just need some sugar, water, and a small saucepan. It's a wonderful ingredient that compliments many cocktail drinks.
Add one cup of organic sugar with one cup of water in a saucepan
Bring it to a boil and stir until the sugar dissolves
Allow the liquid to cool
Enjoy!
For those of you who are interested in an even quicker and sweeter recipe, some suggest using maple syrup in lieu of simple sugar.
Looking for an Organic Bourbon for a clean, refreshing cocktail? Here's a great source of organic whiskey and more!
Check out these quick fix meals and appetizers to pair with this tasty cocktail recipe!
Help support Assuaged and SAVE on great vegan organic products and more at Thrive!
Feel free to share any of your creative modifications to this healthy eggplant recipe with us as we would love to hear them! You can also share your favorite creations with the Assuaged community on our ➡️Share A Recipe⬅️ page!
Now for the main recipe you've all been scrolling for!