Ciao, Nico & Louise here; we are the creators behind The Plant-Based Project. We promote vegan and sustainable Italian food. If you are passionate about Italy, good food, and a slow and sustainable lifestyle, we are the right community for you.
For both of us, the biggest challenge of going vegan was not giving up meat- we actually found really wonderful alternatives in pea proteins, beans, mushrooms (after 1 month of detox). Instead, as we went vegan, we found it difficult to give up tradition, culture, and recipes; we LOVED meaty dishes such as bolognese, carbonara, and traditional pizza.
All of these delicious foods contain animal ingredients. Consequently, we wanted to learn to cook our Italian favorites vegan - so we can continue to live a happy and sustainable life with loads of gusto!
Choosing a vegan lifestyle doesn't mean having to give up your favorite comfort foods - including those pasta dishes!
Here's How To Make Vegan Penne Arrabbiata that will satisfy that craving while still being your healthiest self.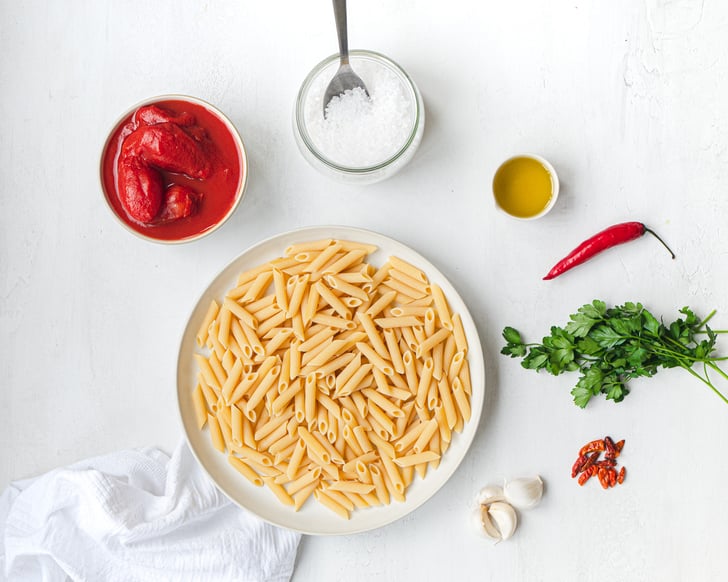 What Is Vegan Penne Arrabbiata Made Of?
The Vegan Penne Arrabbiata recipe contains simple ingredients such as Penne pasta, tomatoes, garlic, chili spices, and parsley. You don't have to overwork yourself in the kitchen to create a tasty culinary delight!
What Is A Good Movie That Inspires the Italian Culture?
In the movie, Eat Pray Love, Elizabeth's first stops at Rome, Italy, where people fall in love with their food and they don't care who knows it either.


Looking for more Pasta & Noodle recipes to try? Check out some of these delicious recipes!


SAVE on great vegan organic products, meal plans, and more delivered to your front door from Thrive! 🌱 Help support Assuaged and a family or veteran in need by joining today!
Let us know how you dress up your favorite dessert, and please send us a pic on the links below, we love to see your creative ideas! Also feel free to share any of your favorite recipes to make and share it with the Assuaged community on our ➡️ Share A Recipe ⬅️ page!


Recipe below was made by The Plant-Based Project.