Do you want a cool, sweet treat but are avoiding dairy? Vitamix has the perfect chocolate milkshake recipe to help curb that craving! It is a light and healthy version of this classic treat and can be entirely plant-based! This milkshake only requires four ingredients – almond milk, chocolate sauce or cocoa powder, soy ice cream, and ice cubes. This is the perfect easy-to-make treat, no matter the time of year!
What Is A Vegan Milkshake?
Most vegan milkshakes consist of bananas or non-dairy ice cream, plant-based milk, and cocoa powder. Other ingredients that make a vegan milkshake taste great are dates, cinnamon, and vanilla extract.

Can You Make A Milkshake Without Milk?
Yes, a vegan milkshake that still tastes wonderful and has that classic milkshake consistency can be made without using plant-based milk. The ingredients you would use instead are (for two servings) two cups of water, one banana, a sweetener of choice, ten almonds, and ice. Add cocoa powder if you would still like that chocolate flavor. Blend the banana, sweetener, and almonds first until well combined. Then add the water and ice and blend until at your desired consistency.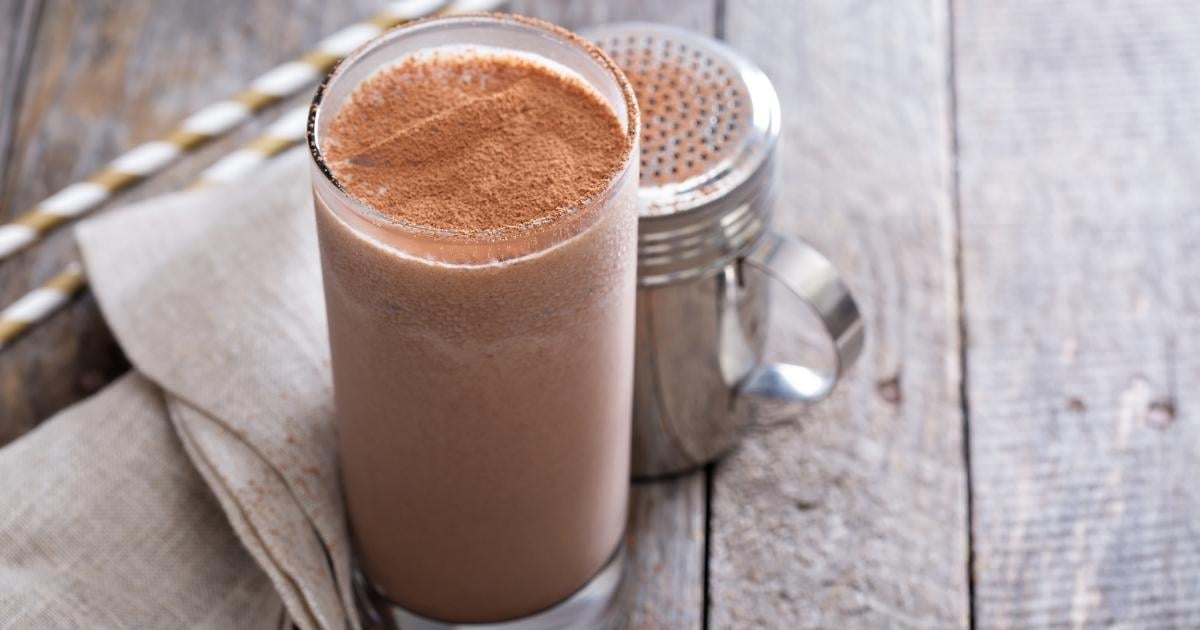 Want To Mix Up More Plant-Based Drinks? Here's Some Other Favorite Tasty Recipes To Try!
SAVE on great vegan organic products, meal plans, and more delivered to your front door from Thrive! 🌱 Help support Assuaged and a family or veteran in need by joining today!
Do you have a yummy plant-based drink to share with Assuaged or any other maca superfood recipes? Feel free to share your go-to recipes with the Assuaged community on our ➡️Share A Recipe⬅️ page!