As the weather gets warmer, we are constantly looking for ways to cool off. Popsicles are great for a quick refresh! Try these vegan plant-based strawberry popsicles with chewy, matcha mochi. Perfect for satisfying those sweet cravings on a sunny day.
Popsicles are a fun treat to make because they're customizable! Feel free to use your favorite fruit and toppings and let us know how it turns out!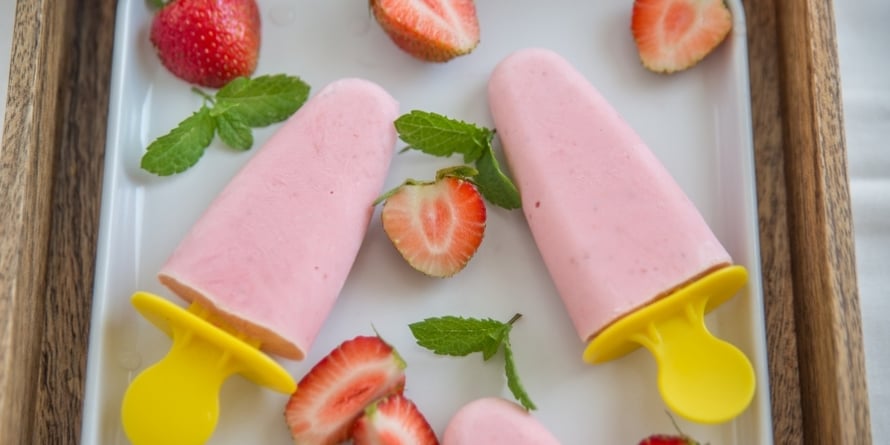 Is Mochi Healthy?
Believe it or not, this sweet delicious treat contains a number of beneficial ingredients. Sweet rice flour is made from short-grain glutinous rice. Rice flour contains iron, calcium, protein, carbohydrates, fiber, and vitamin C. It is also gluten-free which can be used as a substitute for wheat flour.
Mochi is not exactly a healthy food but it's great for a small taste of indulgence and is healthier than most desserts!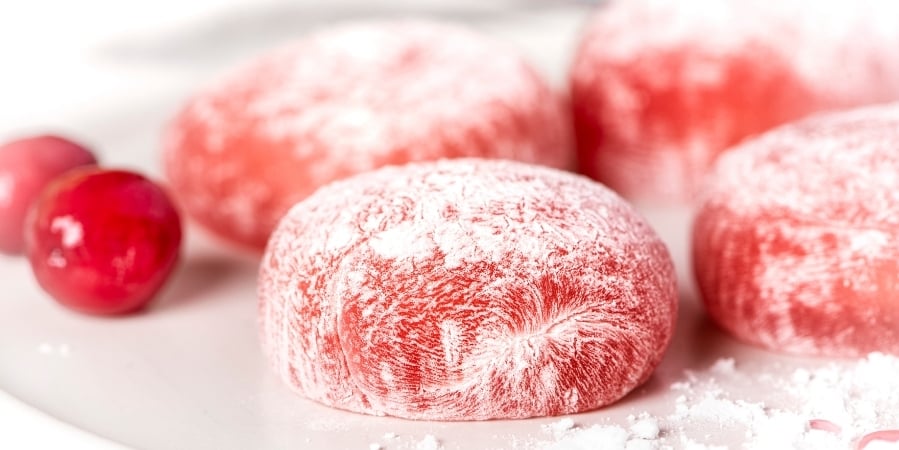 What Does Mochi Taste Like?
Mochi has a chewy, soft, stretchy texture with a neutral and subtle rice taste. Mochi has endless flavor possibilities such as chocolate, red bean, mango, and more! It has been used in a variety of ways such as donuts, ice cream, and pancakes.
What Are the Benefits of Matcha?
Matcha powder contains all the nutrients from the entire leaf, making it high in antioxidants and beneficial plant compounds. High antioxidants help prevent cell damage and lowers your risk of chronic diseases.

Amongst its many health benefits, matcha boosts metabolism, lowers cholesterol, and detoxifies naturally. It's an easy source that can be combined into multiple recipes to provide health benefits to your everyday diet!
Want to Try Some Other Refreshing Sugar-Free Recipes?
SAVE on great vegan organic products, meal plans, and more delivered to your front door from Thrive! 🌱 Help support Assuaged and a family or veteran in need by joining today!
Have any favorite healthy smoothies or wellness elixirs? We'd love to hear from you! Feel free to comment below and let us know how you make this recipe your own! You can even share your inspired creations with us on our ➡️ Share A Recipe ⬅️ Page!
How to Make Matcha Mochi Strawberry Popsicles?
This is a quick and easy vegan popsicle recipe that requires two parts - the mochi and the popsicles.
Start by setting aside the coconut flour for later! Mix the rest of the ingredients for the mochi in a small microwave-safe bowl. Place it in the microwave for a couple of seconds and roll into balls with the coconut flour and then set aside.
Blend all the ingredients for the popsicle together until you see a thick consistency and pour into popsicle molds. Drop in the mochi balls and make sure to freeze the popsicles until solid.