If you're like me and love pesto sauce, this flowering pesto pasta is for you. The beautiful addition of flowers helps to add a herby twist that looks gorgeous and adds a delicious, exquisite addition to this simple dish.

Not only is this dish healthy, but it is also effortless to make as it consists of a few quick ingredients. Also, if you keep your flowers fresh, it's meal-prep friendly! With the fresh flavors of pine nuts, peas, and garlic, you will be eating this light and filling pesto pasta at least once a week. Try this recipe with spaghetti squash or zucchini noodles if you want to cut out the carbs completely.
Is Pesto Good For You?
Pesto is packed with antioxidants, which help protect your cells against free radicals. These will not only help you stay healthier but can help to prevent illnesses like cancer from developing.


Olive oil, one of the ingredients in this delicious pesto sauce, is a "healthy" monounsaturated fat. It contains anti-inflammatory antioxidants, which protect LDL from oxidation, and may reduce your risk of heart disease.
Thanks to the pine nuts and garlic in this dish, you will get the vitamins and minerals your body needs for healthy bones.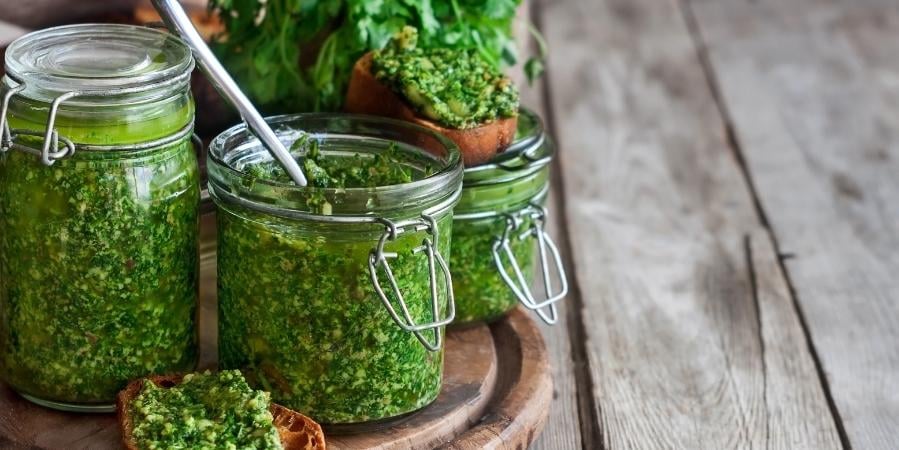 Some Flower Facts!
If you're wondering what type of flowers to add to this tasty dish, here is a little guide for you:
Chive Blossoms: This pretty, light purple, edible flower has a delicate onion flavor that adds a delicious taste to any dish. Use for a garnish or mix into your pasta!

Nasturtiums: This beautiful red and yellow flower has a warm peppery flavor. Not to mention they are packed with nutrition and have the ability to help boost your immune system!

Lilacs: Lilacs have a pretty floral smell and some citrus notes. They taste great when added to baked goods!

Pansies: This bright and beautiful flower has a bitter, lettuce-like taste. Pansies are also a rich source of plant compounds with antioxidants and anti-inflammatory properties.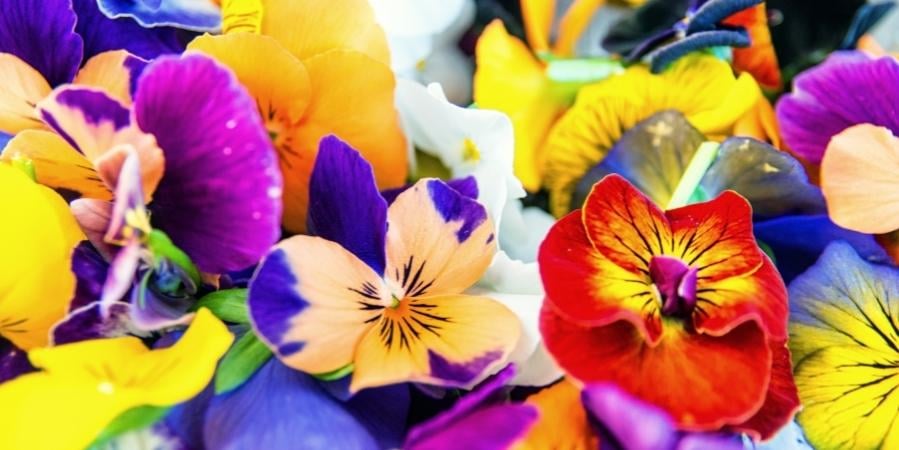 Looking for more amazing vegan meal ideas? Here are some plant-based dishes to try:
If you enjoyed making this recipe, please feel free to try some of our other recipes on our website!