This vegan tofu and quinoa dish tastes similar to a spicy biriyani but is a whole lot healthier. Unlike typical biriyanis, which use polished rice, this recipe uses a healthier whole grain in quinoa and packs a punch in veggie proteins.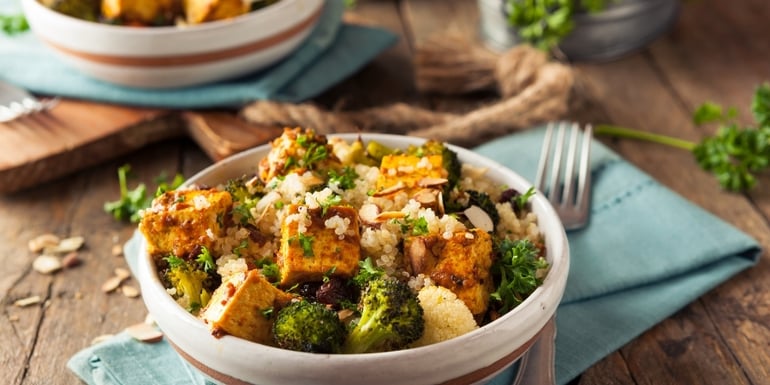 What Is Tofu?
Tofu is a soybean curd that is made by coagulating milk from soybeans and then pressing the curds into solid white blocks that come in the forms of silken, soft, firm, medium-firm, or extra firm.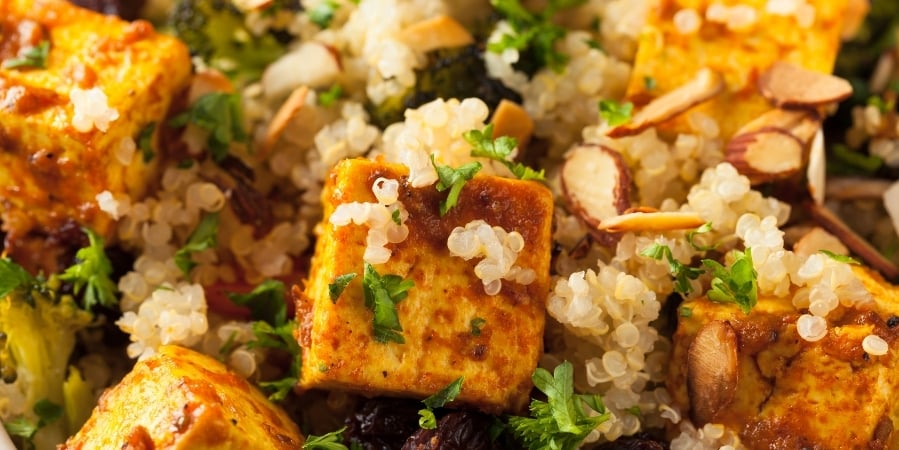 What Is Quinoa?
Quinoa is a nutritious seed in the amaranth family rich in dietary fibers, protein, B vitamins, and minerals that result in higher amounts of nutrition compared to rice and other grains.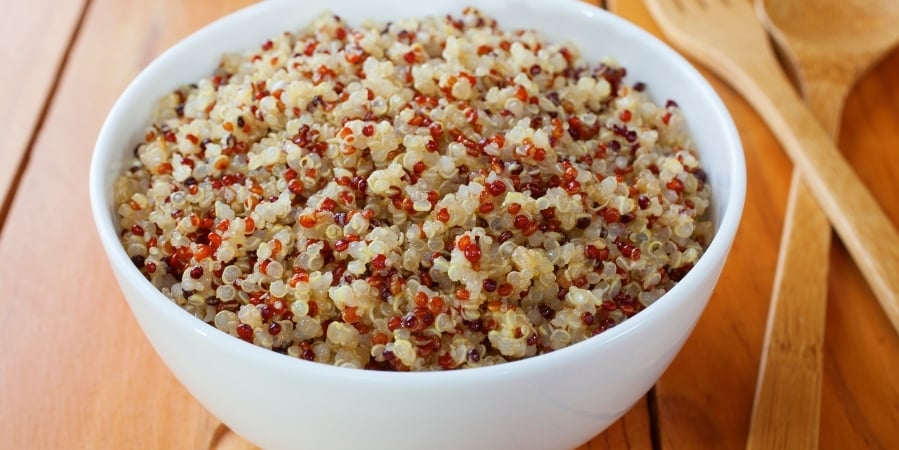 Looking for Other Healthy Vegan Meat Alternatives and Tofu Recipes?
SAVE on great vegan organic products, meal plans, and more delivered to your front door from Thrive! 🌱 Help support Assuaged and a family or veteran in need by joining today!
Let us know how you dress up your favorite burger, and please send us a pic on the links below, we love to see your creative ideas! Also feel free to share any of your favorite recipes to make and share it with the Assuaged community on our ➡️ Share A Recipe ⬅️ page!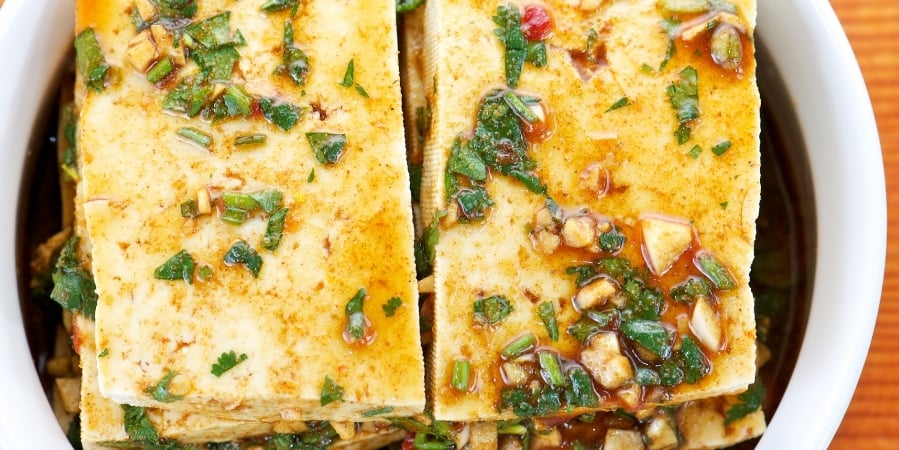 Start By Marinating The Tofu
7 oz (200g) tofu, extra firm

½ cup yogurt, non-dairy

2 garlic cloves, minced

1 tbsp ginger paste

1 tbsp mint, freshly chopped

1 tbsp cilantro, freshly chopped

2 tbsp lime or lemon juice

½ tsp chili powder

1 tbsp garam masala

⅛ tsp cinnamon

¼ tsp smoked paprika

1 tsp fenugreek leaves, dried

½ tsp salt

¼ tsp liquid smoke (optional to add)
How To Marinate The Tofu
With firm tofu, place it between a few kitchen paper towels, and put something heavy on it, like a skillet. Let the excess moisture drain for at least 30 minutes.

Chop the tofu into 1-inch sized cubes.

Put all the ingredients for marination into a large bowl. Mix well.

Throw in the tofu, and ensure it is well coated by the marinade.

Cover with a plastic film, and keep it in the refrigerator for an hour, or overnight preferably.