Mediterranean food is quite healthy and light on the belly. The best part about this cuisine is that you get to eat plenty of plant products in a healthy yet delicious avatar. Baba ganoush is one of the popular Middle Eastern dips that are extremely low in calories and is quite a healthy addition to our regular meals. Serve it with sliced fresh vegetables to enjoy its irresistibly smoky and earthy flavors.
What Is Baba Ganoush Made Of?
Baba Ganoush contains:
This dish essentially calls for combining roasted eggplant pulp, tahini, extra virgin olive oil, lemon juice, and bit tang. You can also seek help from smoked paprika to boost the smoky flavors of this preparation. In appearance, baba ganoush is quite similar to hummus except the difference lies in the two recipes' calorie content.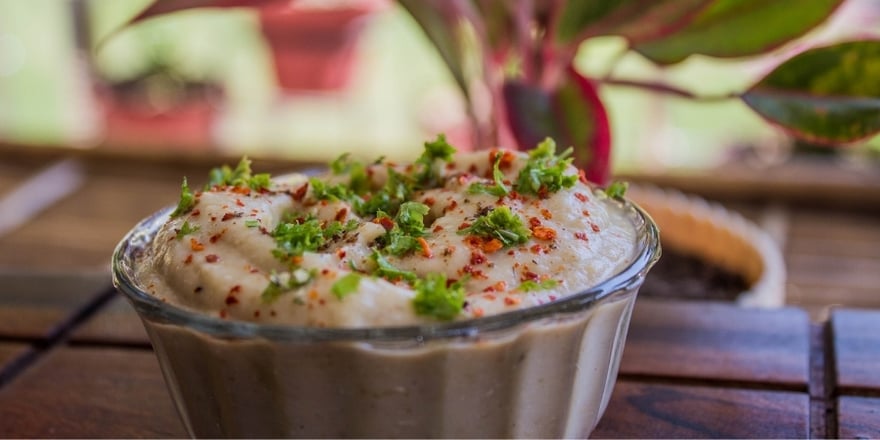 How Do You Prepare Baba Ganoush?
To prepare the perfect baba ganoush, you have to make sure that you roast the eggplant properly else you will not get the perfect smokiness texture and taste of this easy preparation. While roasting is quite an easy job to carry out, it helps maintain caution and wear proper protective gear while handling super-hot bowls and trays used to cook food in the oven. I strongly recommend you to make use of proper oven mitts instead of using a towel or cloth to protect your hands from getting burnt.
Our friends at TheDaringKitchen has shared some really genuine reviews of the various options here. So, wait no more and start cooking this really amazing dip, which can also be served as a side dish.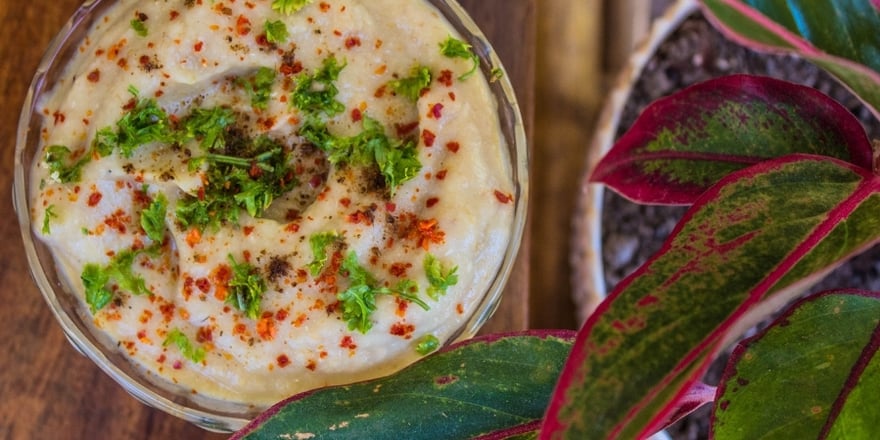 Kitchen tools needed for making Baba Ganoush seasoning:
Oven

Fork

Bowl

Strainer

Spoons

Knife
Here Are Some Great Recipes From Assuaged That Provide a Flavorful Boost!
SAVE on great vegan organic products, meal plans, and more delivered to your front door from Thrive! 🌱 Help support Assuaged and a family or veteran in need by joining today!
..... And remember you can share you personal plant-based recipes with the Assuaged Community on our ➡️Share Your Recipe⬅️ page!