If you are striving to eat a more ethical and/or plant-based diet, but occasionally miss rich and creamy pasta, this recipe is for you. Delicious and nutritious!
Looking for more vegan versions of classic family favorites?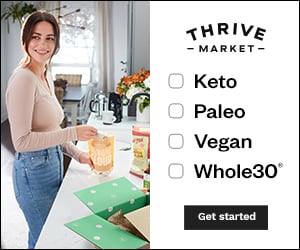 Help support Assuaged and SAVE on great vegan organic products and more at Thrive!

Let us know if you enjoyed this take on the classic pasta Alfredo! We would love to see any variations that you come up with. Feel free to share your own recipes on the Assuaged community on our ➡️Share A Recipe⬅️ page.