Do you love avocado? Guacamole is one of the best ways to enjoy your avocados since it's easy to prepare and pairs well with many dishes and as a dip. Chips, burgers, tacos, and French fries are all taken to a new level with the delicious nutritiousness and creaminess of guacamole.
What Makes Guacamole A Superfood?
The health benefits of guacamole categorize it as one of the most wholesome foods. Guacamole is chiefly avocado, which is abundant in nutrients and antioxidants, not forgetting healthy fats.


Guacamole Nutrition Facts
The nutrients found in avocados include vitamins A, C, D, E, K, and B groups. They are also rich in potassium, magnesium, iron, copper, and manganese, essential for the body's well-being. These include benefits such as a healthy heart, skin, and hair, stronger bones, and a strong immune system.

Avocados contain mostly beneficial monounsaturated fats that include Omega 3. This is essential for the reduction of cholesterol in the body and the prevention of heart conditions. Vitamins provide support to the immune system while the antioxidants slow aging signs by hindering free radicals.
Adding wholesome guacamole with the adaptogen superfood Maca powder is a total game-changer in flavor and health benefits.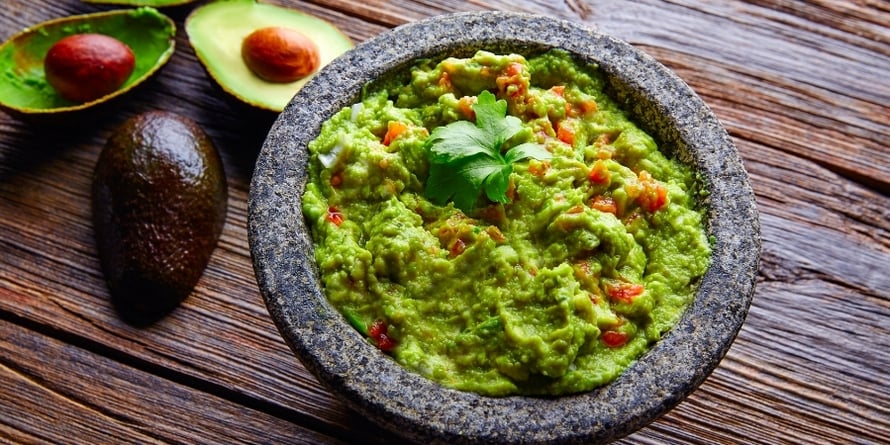 Guacamole Calories
Half a cup of guacamole has 100 calories and 9 grams of fat. It's a hearty and filling snack with high fiber content, so you're less likely to overeat. Homemade guacamole is healthier as you are conscious of the ingredients you are using. For instance, you need to be wary of store-bought guacamole with added sugars, preservatives, and artificial flavorings.
How Long Does Guacamole Last?
Homemade guacamole lasts 1-2 days. You can keep leftover guacamole refrigerated for a maximum of two days.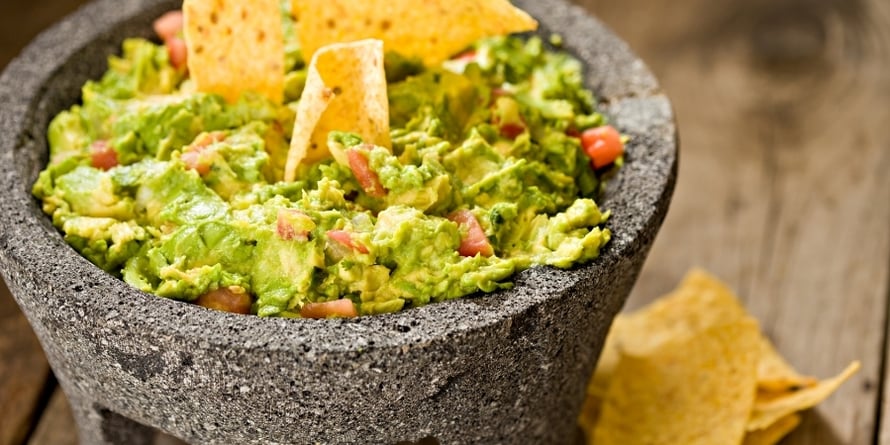 Maca Root Powder
Maca is considered a powerful superfood because of its unique properties and uses. These include supplementing Vitamin C, copper, and iron, increasing energy levels, enhancing brain functions, improving fertility, and hormone regulation, among other benefits.
Want more Maca recipes? Try some of these delicious treats!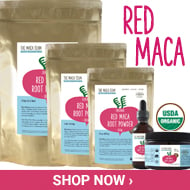 Help support Assuaged and SAVE on great vegan organic products and more at Thrive!
Have any questions or suggestions? We'd love to hear from you! Feel free to comment below and let us know how you make this recipe your own! You can even share your inspired creations with us on our ➡️Share A Recipe Page⬅️! We love to hear what you're cookin' up in your kitchen!
References
Gonzales G. F. (2012). Ethnobiology and Ethnopharmacology of Lepidium meyenii (Maca), a Plant from the Peruvian Highlands. Evidence-based complementary and alternative medicine: eCAM, 2012, 193496. https://doi.org/10.1155/2012/193496
Shortsleeve, C. (2018, August 22). Is guacamole healthy? Here's what the experts say. Time. https://time.com/5373190/is-guacamole-healthy-experts/