A festive fall brunch treat...
School is in session. The air is getting cooler. Trending colors are those of changing leaves in shades of burgundy, oranges, reds, and browns.
Spices like cinnamon, ginger, cloves, and nutmeg have moved to the center stage of many delicious treats.
The harvest is here! Time for pumpkins!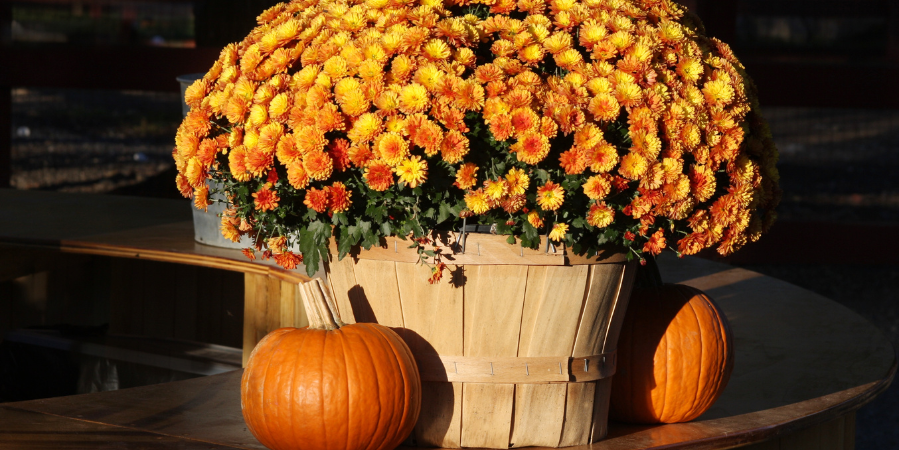 Here is a recipe that we know many will enjoy. What greater way to enjoy a weekend brunch at home than a tall stack of fluffy pancakes?
This recipe uses pumpkin puree with traditional fall spices to create a wonderful fall delight that is sure to please.
Pumpkin is not only a fall tradition during harvest. The delightful gourd packs a nutritious punch. Pumpkin provides a boost to the immune system. It is high in antioxidants and potassium. Pumpkin is also considered to be nutrient-dense and low-calorie, making it a great addition to a weight loss intentional eating plan.
Here are some helpful tips for making these pancakes that we don't want you to forget.
Buttermilk is known for being a magical ingredient in many pancake recipes. The same effect is achieved in this recipe by mixing plant-based milk and lemon juice. Allow the mixture to sit for 5 minutes, and it will give a similar texture and taste to traditional buttermilk. This adds a unique flavor and leavening for fluffy pancakes.
Preparing pumpkin puree is a bit time-consuming but not terribly difficult. The good news? It will keep for a week in the refrigerator and can be frozen for several months.
You want to use sugar pumpkins or pie pumpkins. These pumpkins are smaller than the varieties you buy for carving.
You want to cut the pumpkin in half. I cut off the side of the stem because it is too tough for my kitchen knives.
Scoop out the seeds and place cut-side down on a cookie sheet lined with parchment paper. Bake the pumpkin at 400 degrees for about 50 minutes or until the flesh begins to separate from the skin. Let the pumpkin cool on the cookie sheet.
After the pumpkin cools, scrape the flesh from the skin. You should be able to mash it with a fork. For a smoother consistency, you can add the flesh to a food processor and blend. Canned pumpkin is my personal preference. It packs a bigger pumpkin flavor, and there is no need to worry about the consistency of the puree being too watery. The color will be darker as the pumpkins used for processing are trademarked varieties for bright orange color and intense flavor.
If you want to make a double batch, you can let the pancakes cool in a single layer. Place the pancakes in between layers of parchment paper. Place the stacks in an airtight bag and freeze them to have another day. You can reheat them in a single layer in a 350-degree oven. If you prefer to pop them in the microwave for a hot breakfast during the week, that's an option too.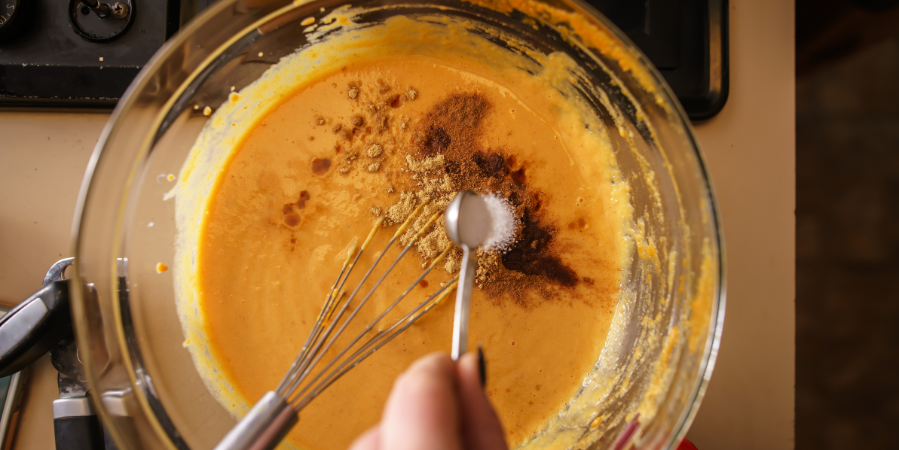 The lumps are good! When mixing pancake batter, you want to be careful to only mix until the ingredients are combined. Some small lumps in the batter are good. This will keep your cakes from tasting chewy or tough. Feel free to experiment with different flours that you are familiar with. Remember that each flour will influence the texture of your pancakes in a unique way.
As a pancake purest, I encourage you to use a well-seasoned cast iron griddle. Regardless of what tool you use, be sure that you use coconut or vegetable oil to keep your cakes from sticking. I like to serve these with local maple syrup. You can also serve them with this wonderful whipped cream from here.
The Ingredients


To make this recipe, you need…
Pumpkin puree

Plant-based milk

Lemon juice

Vanilla extract

Maple syrup

All-purpose flour

Baking powder

Cinnamon

Nutmeg

Ginger

Cloves

Sea salt
SAVE on great vegan organic products, meal plans, and more delivered to your front door from Thrive! 🌱 Help support Assuaged and a family or veteran in need by joining today!
Let us know how you dress up your favorite burger, and please send us a pic on the links below; we love to see your creative ideas! Also, feel free to share any of your favorite recipes to make and share it with the Assuaged community on our ➡️ Share A Recipe ⬅️ page!