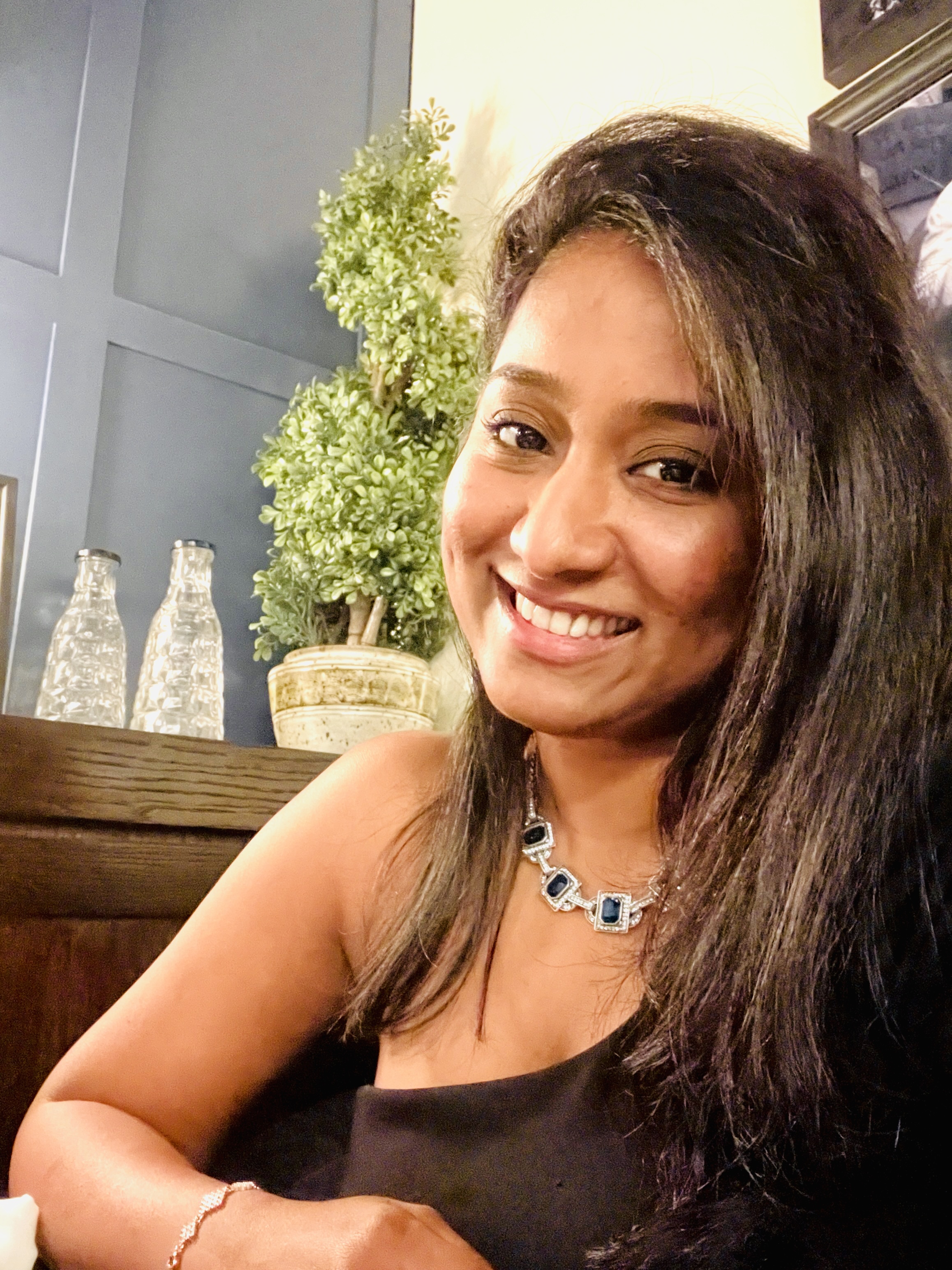 Jayashree Salian
Assuaged, Inc.
Research and Public Health Coordinator- Intern
Hello!! My name is Jayashree, me and my lovely husband live in Frisco, Texas. I am originally from India, where I completed my master's in food technology. I am currently pursuing my second master's in public health with a focus on rural health at Oklahoma State University, and I intend to graduate in the summer of 2023.
During my earlier master's, I developed a weaning product for lactose-intolerant babies for my thesis, and that was the biggest driver for me to pursue another masters. This has helped me upscale my qualifications and gain skills to develop health programs for a broader group. My work experiences have helped me understand myself better, and I have learned that I love taking up challenges even when they are not my expertise. My work had been constantly around tracking medication adherence and encouraging mindful eating and workouts for a better quality of life. I have in-depth knowledge of lifestyle disease management using digital tools. I am skilled in therapeutic diets, clinical nutrition, and counseling for lifestyle modifications.
I have always loved working in digital healthcare because it is based on metrics & data-driven, and every patient's data is studied using different tools.
I firmly believe in the value of teamwork. It allows me to interact with people from different walks of life and enhances me with the opportunity to learn from their experiences. I love gardening and spending time in nature, and I often plan road trips to national forests and state parks with my husband.