Turmeric and ginger are two superfoods used in many Indian dishes, teas, and immune-boosting supplements. These nutritious herb roots are termed rhizomes for their unique physical appearance and structure. They offer antioxidant and anti-inflammatory properties that, when combined, add a burst of flavor and provide numerous health benefits.

Individually, ginger and turmeric provide health benefits. Still, when combined, we see more significant wellness benefits in pain management and symptom relief. What makes the two root herbs such a dynamic superfood duo? Research suggests they can enhance each other's natural gifts for increased wellness!
Health Benefits of Turmeric and Ginger
Turmeric increases the absorption of ginger and gingerols, enhancing the anti-nausea, pain relief, and anti-inflammatory effects. In contrast, ginger is thought to promote turmeric's healing capabilities. Ultimately, they work together to benefit your health and overall wellness.


Look at these blogs for more specific details on the benefits of ginger and turmeric.

How to Cook with Turmeric and Ginger
Turmeric and ginger go well in many dishes, such as soups, teas, and curries. Though turmeric should be added towards the last 15 minutes while preparing dishes to preserve the nutrients, ginger can be incorporated during any recipe stage.


Whether ground or fresh, ginger can add a uniquely intense, spicy-sweet flavor. At the same time, turmeric provides an earthy and slightly bitter taste. Keep reading to learn how to incorporate turmeric and ginger into your diet!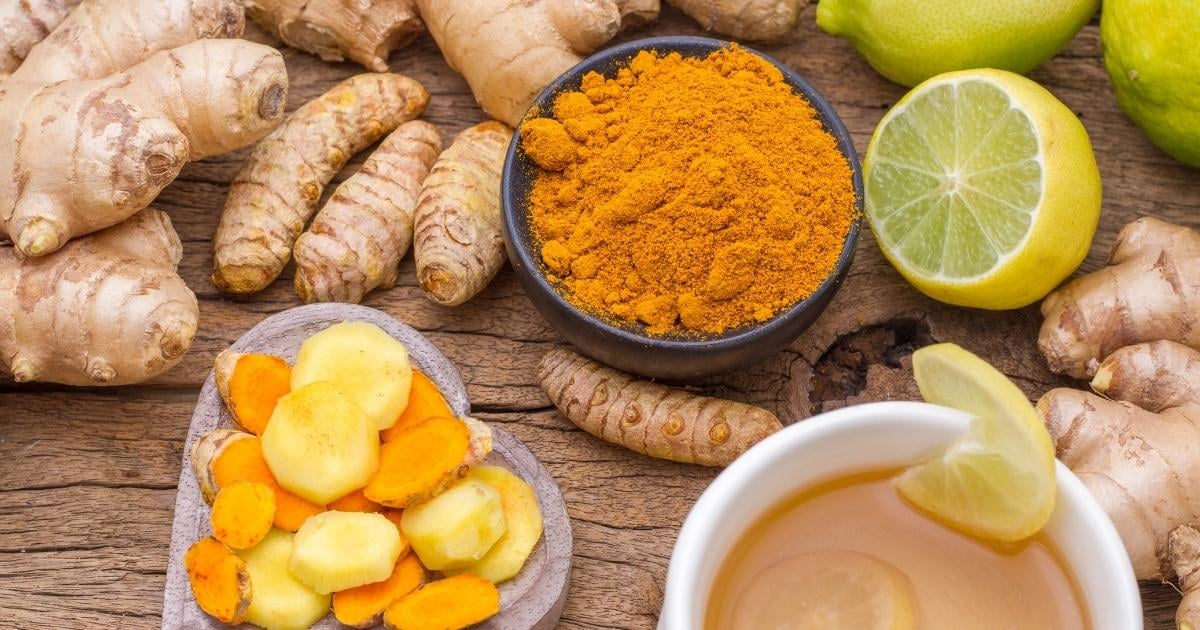 Plant-Based Superfood Soup Recipes
With the cold and flu season who doesn't want to know how to make soups that help boost your immunity and fight off colds? Try these delicious soup ideas that warm and feed the soul while promoting overall wellness.
Creamy Carrot Soup
Roast some carrots with ginger and rosemary and puree them in a food processor with vegetable stock. Add in ginger, turmeric, cinnamon, and a pinch of salt, and you have a soup bursting with flavor! Wanting a creamier solution? Add some coconut milk!
Butternut Squash Soup
Try using butternut squash for a more decadent, thicker soup. This soup is an incredibly yummy treat on a cold and windy fall day.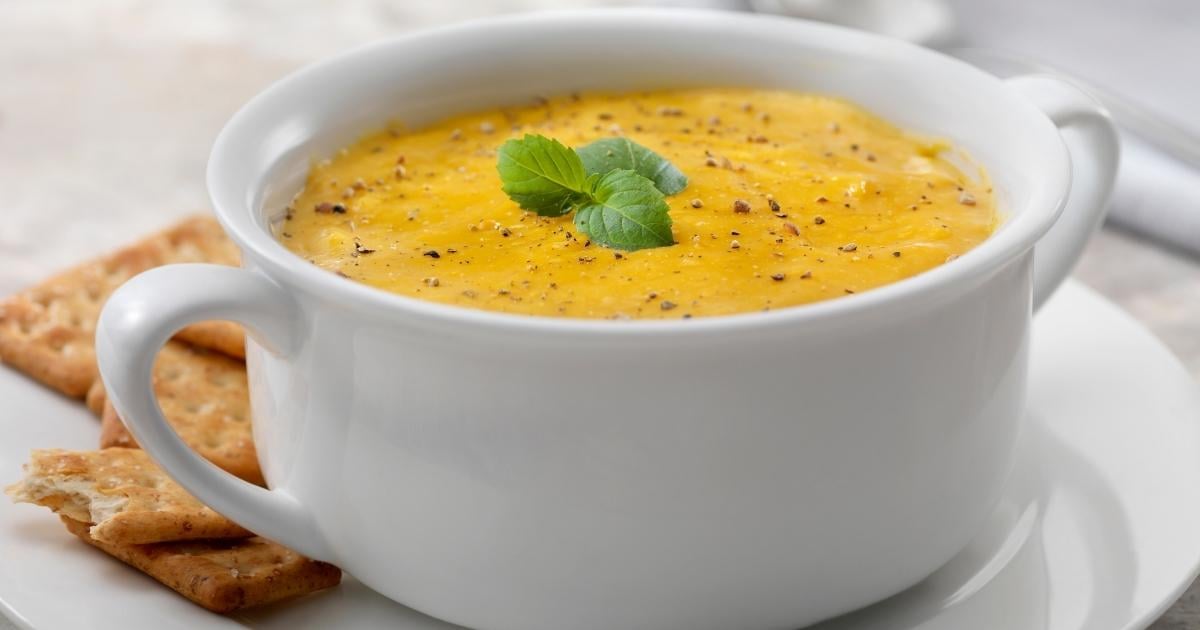 Coconut Curry Chickpea Soup
Do you want to try something new? How about a coconut curry soup with chickpeas? Adding chickpeas or tofu to a curry soup is a great way to increase protein.
Dhal
Dhal is another popular Indian dish that consists of lentils. You can eat this dish by itself, with rice or with naan.

Drinks
Some delicious drinks that can use both ginger and turmeric include:
Immunity what? That's right. You can use ginger and turmeric with lemon to create health shots that boost your immune system with antioxidants.
You can boil fresh minced turmeric and ginger to make herbal tea. Try making this quick and easy drink when you want to warm up and wind down. Use lemon or orange zest for an elated flavor!
Additionally, you can add turmeric and ginger to warm milk. Use rice, cashew, oat, or coconut milk to have a nutrient-filled drink!
Turmeric and ginger can be a significant component of smoothies. Check out our Piña Colada Superfood Smoothie recipe!
Do you want something cool and refreshing in the summer heat? Add 1 tbsp of turmeric and 1 tbsp of ginger to a pint of your favorite homemade lemonade.
Ginger and Turmeric Best Supplements
When buying turmeric supplements, aim to buy one with at least 500 mg of curcumin (a component of turmeric). Additionally, it would help to look for supplements that allow for good absorption. For example, supplements containing BioPerine enable your body to absorb curcumin better.

Some good quality turmeric supplements that you can take are:
Is a ginger supplement right for you? Consider the following:
0.8% or higher amount of gingerol and gingerdiones: to alleviate nausea and joint pain

Turmeric: to help increase absorption and enhance antioxidant capabilities

Non-GMO supplements are always preferred as they are 100% natural with no modifications.



A few great supplements to consider include:
Remember that the FDA has recommended a maximum dosage of ginger of 3-4 grams per day, or 1 gram per day if pregnant, for health and safety reasons.

Try incorporating turmeric and ginger into your foods and see if they work for you. Feel free to share your thoughts and experiences!


Choosing a healthy plant-based and vegan diet is most beneficial when it comes to: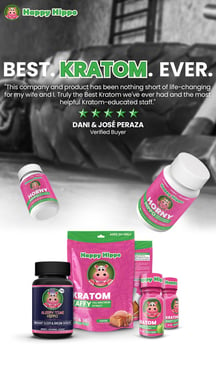 Higher levels of energy;

Improved sleep;

Aids in energy and overall happiness;

Provides a sense of comfort and relief;

Could prevent major diseases such as obesity and diabetes;

Accomplish weight loss and management; and

Improves mental and cognitive functioning.
What is your biggest need for living your healthiest lifestyle? Are you looking for ways to improve your diet and boost your immunity? Let us know what you think of the article.

Have any follow-up questions? Please send us a message in the comments section below. We love hearing your feedback!