Chinese almond cookies have a somewhat elusive history, but one thing for sure their popularity contributed to their delicious and make great gifts to spread good fortune. Bake some up to share. Serve them with some Oolong tea for the perfect afternoon pair. They are light in texture and full of almond flavor!
Got a sweet tooth? Here are some other amazing plant-based treats to try!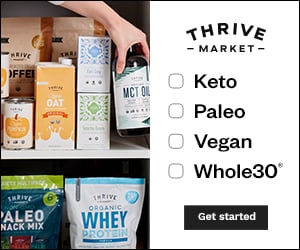 Help support Assuaged and SAVE on great vegan organic products and more with Thrive!

What's your favorite cookie or treat? We love hearing from you and what wonderful desserts you create! If you have a great new plant-based recipe idea that you'd like to share with the Assuaged community, check out our ➡️Share a Recipe⬅️ page!