At Assuaged, we always look for methods to help us improve our health and lifestyle. Exercise is one method that can be used to reduce stress and improve mental health. With exercise, one is left not only feeling good but looking good.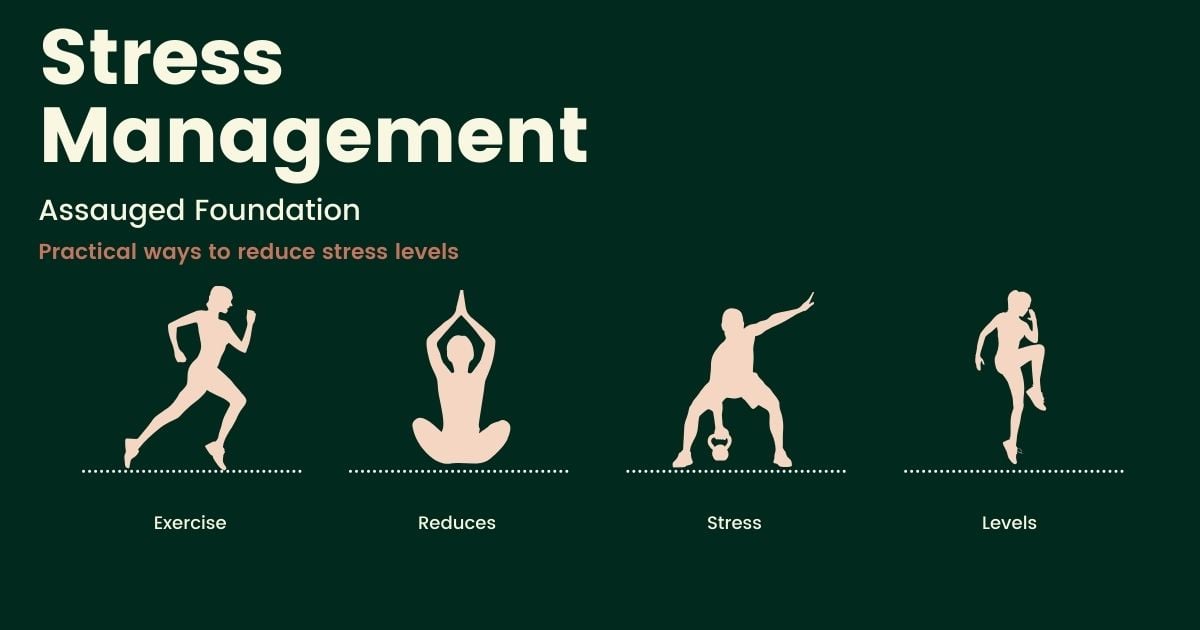 How Do I Reduce Stress Naturally?
Exercise is not only a great way to prevent stress and depression, but it also has numerous benefits for your overall health, including lowering blood pressure and reducing the risk of heart conditions. However, many people struggle to incorporate exercise into their daily routine. To help make exercise more manageable for everyone, here are some valuable tips and tricks to get you started on your fitness journey!
1. Start by discovering enjoyable exercise: Breaking the gym stigma and embracing personal comfort
The first thing that you should do is find a form of exercise that you enjoy. It is a stigma that you get the best exercise done at a gym, but you can exercise anywhere you are most comfortable, whether it is in the comforts of your own home or outside, getting some fresh air. It is essential that you do not look at this activity as a chore but as something that you look forward to doing in your day-to-day life.
2. Diversity is key
Enjoying your workout is key as well; however, if you get stuck in a loop of doing the same exercise routine every day, it will become monotonous. Try to implement different forms of exercise that you enjoy to spice it up during the week or even get a change of scenery; if you have been working out in the gym, try doing an activity outside.
3. Everyone has to start somewhere. Take baby steps
People tend to make the mistake of overdoing it initially, which puts added stress on your body and leaves you feeling low energy. This leaves you thinking that exercise is unpleasant and that you are not as likely to continue. However, your body just needs time to adjust, and it is crucial to give your body time to adjust. Try starting with low-impact exercises for as little as 15-20 minutes and work up from there.
4. Buddy up and break a sweat: Make fitness fun
Having someone to exercise with can be motivating and fun. It is also helpful to have an exercise buddy; this will help keep you both accountable [1]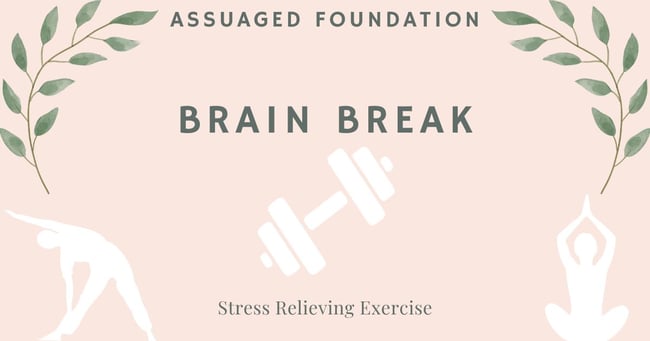 How Does Exercise Reduce My Stress?
Exercise is a potent tool for promoting mental health and reducing stress. When you engage in physical activity, your body releases endorphins, natural mood lifters. These endorphins induce feelings of happiness and relaxation, effectively reducing stress levels.
Moreover, exercise can provide a much-needed break from the demands and worries of daily life, allowing your mind to reset and unwind. Regular physical activity can also improve sleep quality, which is vital for managing stress and maintaining mental well-being.
Additionally, setting and achieving fitness goals during exercise can boost your self-esteem and self-confidence, providing a sense of accomplishment that directly counteracts the adverse effects of stress.
Incorporating exercise into your routine not only enhances your physical health but also equips you with a powerful tool to combat stress and promote mental resilience, making it an essential component of a holistic approach to well-being.

Make a Plan and Set Your Goals
Are you wondering where to start on your exercise journey?
Here's a list for you:
Set a plan for yourself! Many make the mistake of trying to do what they see others doing around them. However, it is essential that you do not just copy or compare yourself to others because they are most likely at a completely different spot in their workout journey than you.

Make sure to focus and listen to your own body and what is suitable for it. Start with one muscle group at a time, and work from there. If possible, a personal trainer could help pick what exercises are best for you and your goals.

Make goals for yourself! The thought of exercise will be more fun and enticing if you are working towards something. Setting goals can encourage you and make sure that you stay motivated.

Setting a time that you want to reach the goal helps with your own accountability. You can even reward yourself when you reach the goal, like with a fun new workout outfit or something that you have been wanting recently . [1]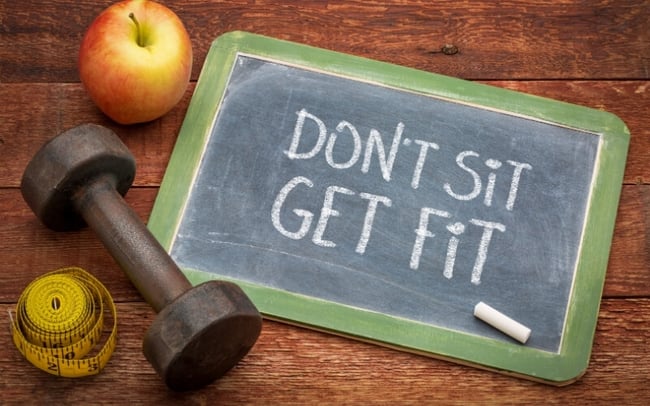 Remember, exercise is essential for looking and feeling good. Good exercise habits keep our hearts healthy, reduce stress, improve sleep, and help with relaxation. Therefore, why not challenge yourself today by implementing some of the valuable tips mentioned here and embark on a journey of self-improvement?


Tell us what you know about exercise relieving stress or if you've tried some of these tips for a healthier lifestyle!

Choosing to implement exercise in your life is most beneficial when it comes to:



Stress Reduction;

Anxiety Management;

Improved Sleep;

Enhanced Self-Esteem;

Stress Resilience;

Mood Regulation

Cognitive Benefits

Social Connection; and

Healy Habit Formation. [1]
There are countless reasons to embrace healthier habits in your daily life. Whether you're a man or a woman seeking specific benefits from adopting these habits or simply looking for general exercise tips and tricks, we encourage you to engage with us. Feel free to comment, post any health-related questions, or contact us directly!


Also, feel free to share any of your favorite exercises and share it with the Assuaged community on our ➡️ Outdoor Fitness Page!