Choosing a vegan lifestyle doesn't mean having to give up your favorite comfort foods- including fried chicken! Here's an air fryer vegan fried chicken that will satisfy that craving while also still being healthier for you.


You may not have been expecting healthy and fried chicken in the same sentence, but it really is possible. By utilizing oyster mushrooms as the base and cooking them with an air fryer, this recipe is going to give you amazing crunch and flavor without the extra fat or calories.


What Is Vegan Chicken Made Of?
Vegan fried chicken can actually be made of many things! Other recipes use seitan (otherwise known as wheat gluten), tofu, or plant-based faux meats.

This particular recipe utilizes mushrooms because the grooves of the mushroom are great for soaking in all the flavors of the spices while providing proper tear-away texture and juiciness.
Mushrooms are also full of fiber, vitamins, and minerals such as B6, iron, and potassium while being low in saturated fat and cholesterol.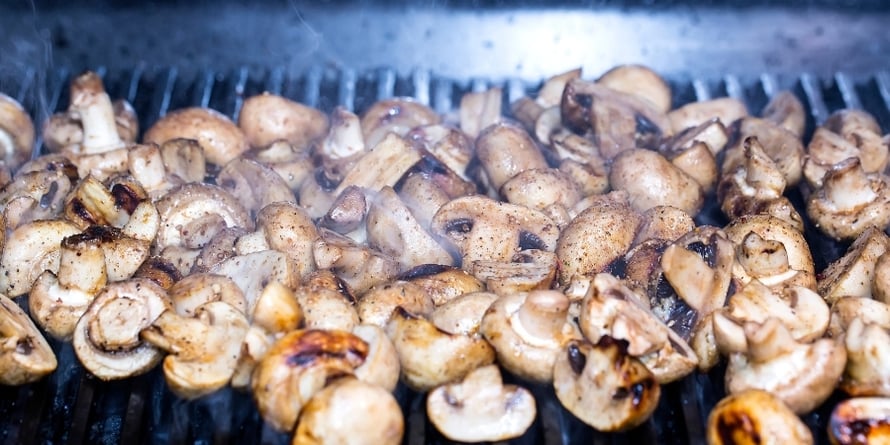 How To Make Vegan Fried Chicken
There are a few factors that go into making this as tasty as possible!


The grocery store may carry oyster mushrooms or king oyster mushrooms. Ensure that you're getting regular oyster mushrooms as king oyster mushrooms have a large stalk and won't provide the proper texture.
There are three parts to the ingredients- creating a dry batter, a wet batter, and a vegan buttermilk.
When creating the vegan buttermilk, the milk has to sit for at least five minutes in order for the mixture to curdle.
Allow for the mushrooms to marinate in the buttermilk for 15 minutes so more flavor can soak in.
When air frying, give some space between each mushroom in one layer so that each mushroom can get crispy.
For even more ways to utilize this recipe, you could make it as a base for a vegan fried chicken sandwich or even dipped in some of your favorite sauces. However, this recipe is amazing on its own, as well.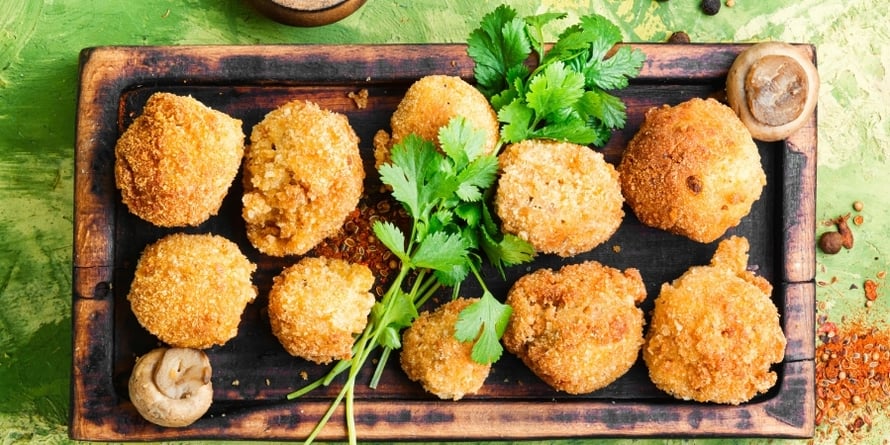 Check Out These Other Vegan Yummy Recipes!


SAVE on great vegan organic products, meal plans, and more delivered to your front door from Thrive! 🌱 Help support Assuaged and a family or veteran in need by joining today!
Let us know how you dress up your favorite burger, and please send us a pic on the links below, we love to see your creative ideas! Also feel free to share any of your favorite recipes to make and share it with the Assuaged community on our ➡️ Share A Recipe ⬅️ page!


Recipe below was inspired by Live Eat Learn for directions and the spices and ingredients were taken from Live Eat Learn and The Edgy Veg