Beach Yoga SoCal & Iron Sharpens Iron Presents: Health & Wellness Beach Festival
Join us for our inaugural community collaborate festival built around health & wellness, arts, entertainment, and philanthropy.
This community collaborative event will be held on Sunday, Sept 22nd, 2019 from 1 - 6 PM in Santa Monica at 2600 Ocean Front Walk, Santa Monica, California.
Our unique festival is FREE to attend, open to all ages, and includes a wide variety of sports, games, activities, and entertainment.
NOTE: To attend for FREE, guests must register their tickets through Eventbrite, professionals are welcome to present a business card at the registration table at our festival.
The mission of our event is to inspire, empower, and spread positivity, integrity, collaboration, wellness, and community.
To keep things organic and grassroots, there will be no use of electricity so we are keeping the entertainment acoustic and the attitudes down-to-earth!
Professionals can network, families can play, individuals can mingle, and everyone can have a blast.
We are passionate about preserving the planet and we are committed so we have partnered up with ZER0 DEBRIS, a local nonprofit to set a new standard. Our event will introduce a live beach cleanup format that we will execute both during and after our festival.
As a dedication to philanthropy, a portion of proceeds will to a Santa Monica-based nonprofit, ArtistsPalooza.
Activities and elements that we aim to include:
Food & Beverage Vendors
Live Music & Performances
Photobooth
Professional Networking
Sports
Games
Kids Activities
This community collaborative festival is designed to bring local business, individuals, and families together to learn about healthy lifestyles in a fun beach environment.
Special thank you to our partners:
Email us at info@isi-la.com for more information on our festival and to inquire about the following:
Media & Press
Sponsorship
Audition to perform
Provide an activity
Partner with us
Vendors
Volunteers
Beach Cleanup
Health & Wellness, Fitness, Organic, Holistic, Spirituality, Peace, Calm, Serenity, Balance, Revitalize, Educate, Inspire, Empower, Entertaining, Family-Friendly, Transformational, Fun, Integrity, Heart, Compassion, Love, All Ages, Celebration, Community, Collaboration, Cross-Promotion, Networking, Philanthropy, Social
Parking
Closest parking is at Lot 5 South: 2600 Barnard Way, Santa Monica, CA (Fee is approx $10-12 per day that time of year)
Please contact us if you have any referrals or questions by posting a comment or emailing us at info@ISI-LA.com.
Check out our future events for more collaborative festivals, gatherings, and celebrity galas
The Murphy's are avid supporters of Kiss the Monkeys, PETA and Mercy for Animals. They recently donated $5,000 to PETA for their efforts in combating the animal abuse prevalent in our food/agriculture supply that they believe causes cancer and disease.
Assuaged collaborates and organizes community health and wellness events throughout the year to offer valuable resources to families in efforts to bring people and service organizations together as we strive for a safer and toxic-free society.
For more information about these community events and other events that we organize, collaborate, and participate in, please contact Cynthia Murphy, Philanthropy President, at: hello@assuaged.com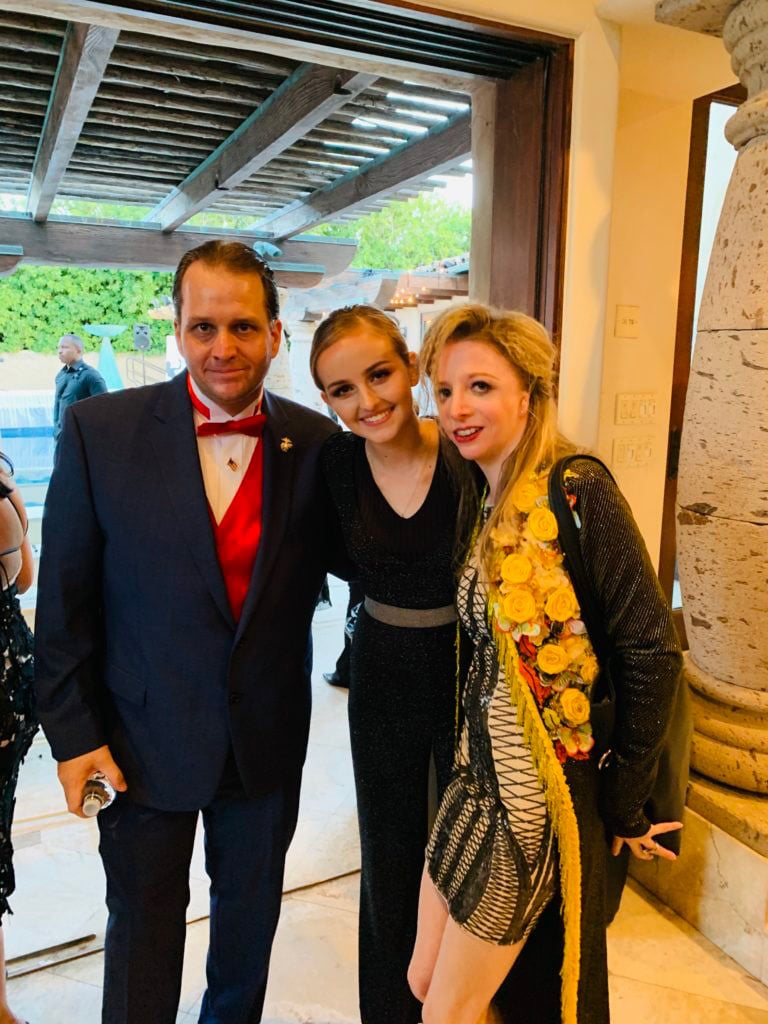 In addition to their charitable efforts they also sponsored America's Got Talent's Evie Clair to perform at Kiss the Monkeys Fashion for Compassion in Rancho Santa Fe, California.