Here's a delightful alternative to an already healthy classic. Versatile to ingredients in almost any kitchen, these cookies can easily be tailored to most any flavor, diet, and nutrients preferences. So many combinations are possible to turn this original into a uniquely chunky creation!
How to Make Healthful Oatmeal Cookies Vegan
Okay, so we managed to remove the dairy no problem, with the applesauce and alternative milk, but that only solves a dilemma for our dairy-free qualification!
While the original recipe does has eggs and honey, you can substitute agave for the honey, and to substitute ONE egg, use 1 tablespoon of ground flax seed mixed with 3 tablespoons of water and mix well. Mix these together towards the beginning of preparation to be sure it has time to set up and thicken.
Here are some favorites ingredient toppings to add in and mix up!
Dried cranberries
White Chocolate Chips
Coconut Flakes
Pumpkin Seeds
Chia Seeds
Walnuts
Slivered Almonds
Pecans
Dark chocolate chips
Raisins
Goji Berries
Got a sweet real tooth? Here are more amazing guilt-free desserts to try!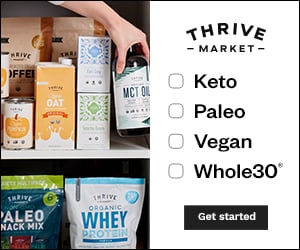 Help support Assuaged and SAVE on great vegan organic products and more with Thrive!


So go ahead and make a batch, you can't feel bad about making these cookies since they're so healthful compared to other recipes! What's your favorite cookie or treat? We love hearing from you and what wonderful desserts you create! If you have a great new plant-based recipe idea that you'd like to share with the Assuaged community, check out our ➡️Share a Recipe⬅️ page!