Summer is in full bloom and the warm weather is an excellent opportunity to start grilling. As a plant-based option, these Charred Tofu and Veggie Skewers are a wonderful way to get creative during your next barbecue. Simple ingredients are transformed into a meal filled with smoky and bold, yet refreshing flavors.
This recipe works well as it is customizable to your preferences. Any vegetables, marinades, or seasonings can be used for your skewers, though the combination of soy sauce, barbecue sauce, and sesame seeds is a wonderful combination all on its own.

What Fruits And Vegetables Are In Season?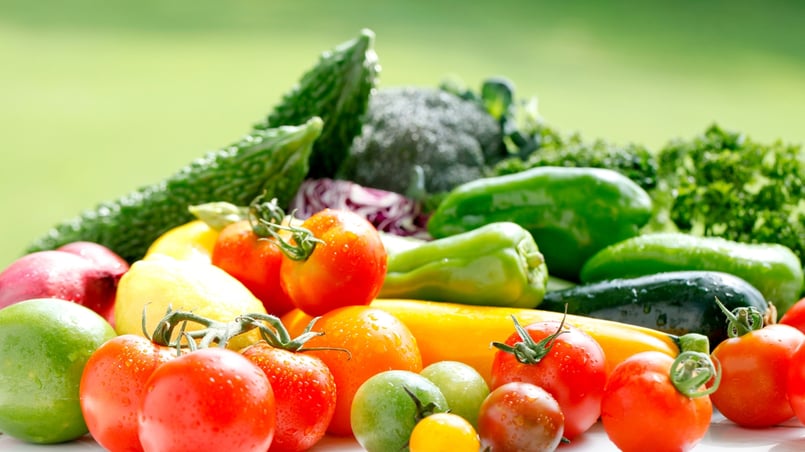 Fruits and vegetables that are in season during late Spring and Summer include:
Tomatoes
Avocados
Squash (Eggplant, Summer, Zucchini)
Onions
Carrots
Corn
Peppers
Mushrooms (cultivated year round)
Mangoes
Strawberries
Peaches
How to Prep Tofu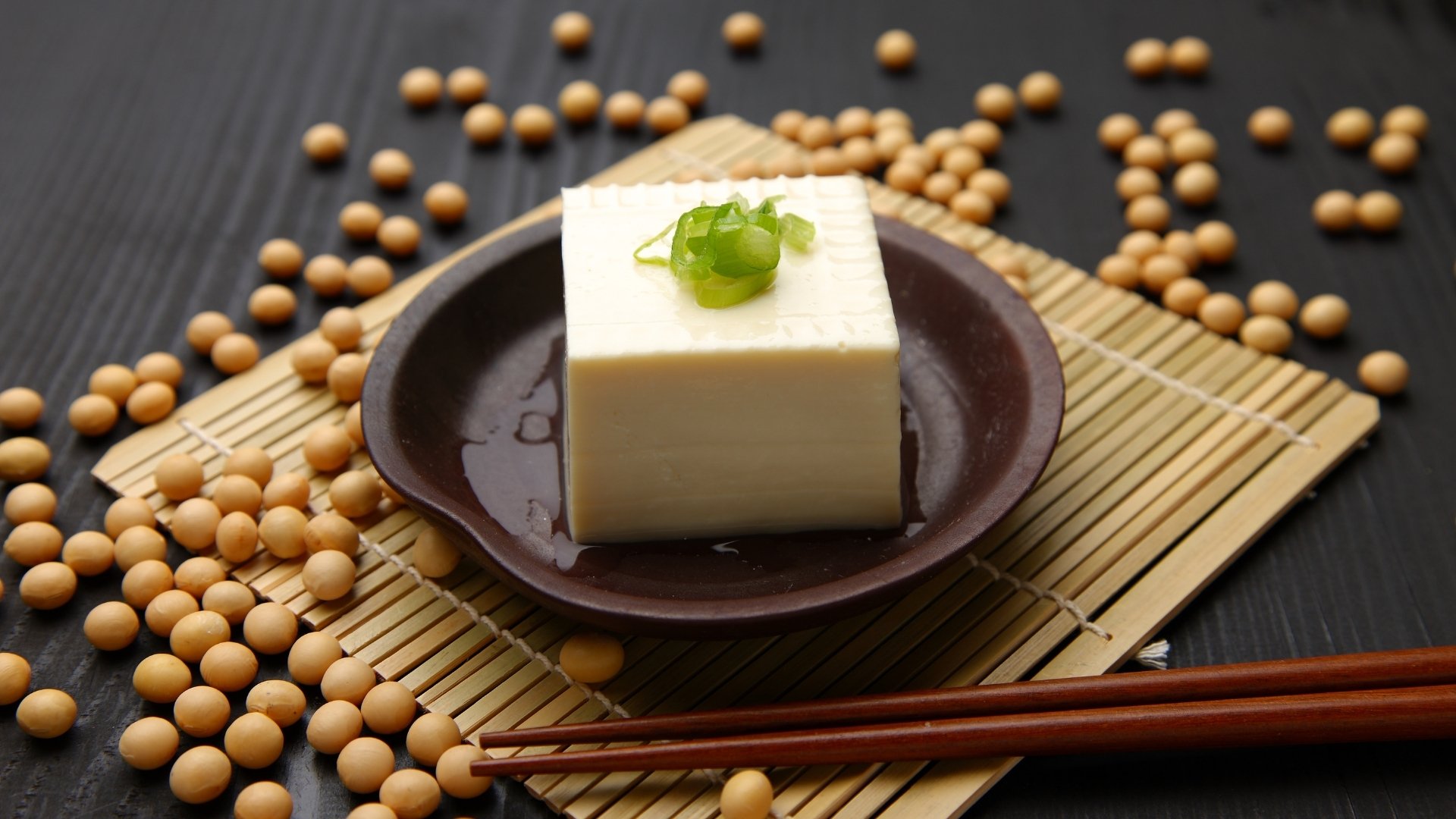 Wrap your block of tofu in a clean towel or paper towels.
Place between 2 plates or 2 baking sheets and place something heavy to apply enough pressure, such as a pot or lid to a dutch oven.
Do this while preparing the other ingredients and the tofu should be ready just before cooking, about 30 minutes should suffice.
There are also tofu presses available, which are amazing if you plan to use tofu regularly!
Tofu comes in a variety of styles, differing mainly on texture. Typically, they include silken, soft, firm, extra-firm, and sprouted. For grilling, extra firm and sprouted tofu will yield best results.These are optimal choices as they mimic a naturally meaty texture and hold their structures while grilling, allowing them to char nicely as well!.
Pressing is a method that releases excess water out of the tofu. Watery or soggy tofu will not do justice to any dish, so this step is essential, especially for firm or extra firm tofu. This provides a meatier texture, crisper browning or charring, and ensures that the tofu won't end up soggy and allows it to absorb sauces and marinades better, too.
To avoid this step completely, try Nasoya® Organic Sprouted Super Firm Tofu instead. It's pre-pressed and ready to go!
Prep and Grilling Tips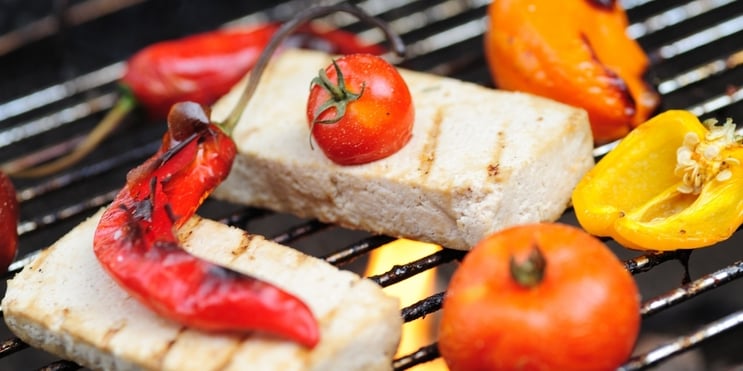 Take great care when grilling! To ensure that everything is evenly cooked, be sure to keep a close eye and rotate foods regularly. When working over an open flame, food can burn quickly and easily, especially tofu!
For more flavor, you can marinate the veggies and tofu ahead of time in your favorite homemade marinade mixture! Olive oil, balsamic vinegar, maple syrup, and a squeeze of mustard with salt and pepper or your favorite spices is a great base to experiment with!
If using bamboo wooden skewers, make sure to soak them in water in a baking sheet for at least 30 minutes before use to avoid them burning or catching flame.
Summer squash, mushrooms, and eggplant work wonderfully with this recipe, as well! We like to use veggies that are in season and can be cut into similarly sized pieces. Note that these all cook at a similar rate.
Adding other seasonings to your marinade, such as garlic powder, or glaze, such as Sriracha, can truly spice up your skewers! You can get really creative here!
Looking For More Amazing Tofu Recipes? Or Some Ideas To Pair On The Grill?
Help support Assuaged and SAVE on great vegan organic products and more at Thrive! 🌱
Please comment below to share your experiences with this recipe or other tofu or summer grilling recipes that you enjoy! You can also share your own personal recipes with the Assuaged community on our ➡️Share Your Recipe⬅️ page!