What Is Citric Acid?
Citric acid is one of the most widely used food additives in the world. Citric acid is detected in 70% of food and drink products, 20% cosmetic and pharmaceutical products, and 10% cleaning agents. In addition, citric acid is often used in food and drink products as a preservative, flavoring agent and provides pH balance.
Though citric acid can be obtained naturally from various fruits and vegetables, approximately 99% of the citric acid found in products is identified as MCA, modified citric acid. However, it is not labeled as such on products. Modified citric acid is created through microbial processes using a mutant strain of the black mold, Aspergillus niger.
Why Isn't Citric Acid Labeled as MCA?
Creating citric acid from black mold has been the industry standard since 1919 before the FDA evaluated food additives. When the Food Additives Amendment in 1958 was passed, Congress excluded from the definition of Food Additive from common food ingredients in use before 1958, including MCA.
Therefore, MCA did not undergo an FDA evaluation to ensure that it safe to consume. No testing or experiments were held to analyze the potential harms of ingesting black mold. Instead, the FDA labeled modified citric acid was as GRAS, aka generally recognized as safe.
Is Modified Citric Acid Bad For You?
A 2018 research study analyzed the different effects of citric acid and modified citric acid. Two separate groups of individuals were evaluated after consuming organic citric acid or modified citric acid. Four case reports show that individuals who consumed MCA demonstrated joint pain with swelling and stiffness, shortness of breath, muscular pain, and abdominal cramping.
These symptoms began an average of 2 to 12 hours after ingesting food, beverages, or vitamins that contained modified citric acid. Depending on the severity of symptoms, they resolved after 8 to 72 hours. No negative health symptoms were recorded when organic citric acid (from lemons and limes) was consumed.
Where Is Citric Acid Found In Nature?
Citric acid is not hard to come by in nature. The fruits containing the most plentiful amounts of citric acid include:
Lemons
Limes
Grapefruit
Oranges
Tangerines
Other fruits and vegetables that contain citric acid induce pineapple, strawberries, raspberries, cherries, and tomatoes. There is no lack of citric acid availability, so why don't companies use organic sources?
Extracting citric acid from citrus fruits is too expensive for companies since the black mold alternative exists. Also, based on the amount of food and drinks products containing citric acid, the supply of fruits will not fulfill the demand needed.
What Food and Drink Products Contain Modified Citric Acid?
Modified citric acid can be found in countless food products, beverages, medications/vitamins, cleaning products, and cosmetic/personal care items. The infographic below only shows a few popular items containing MCA.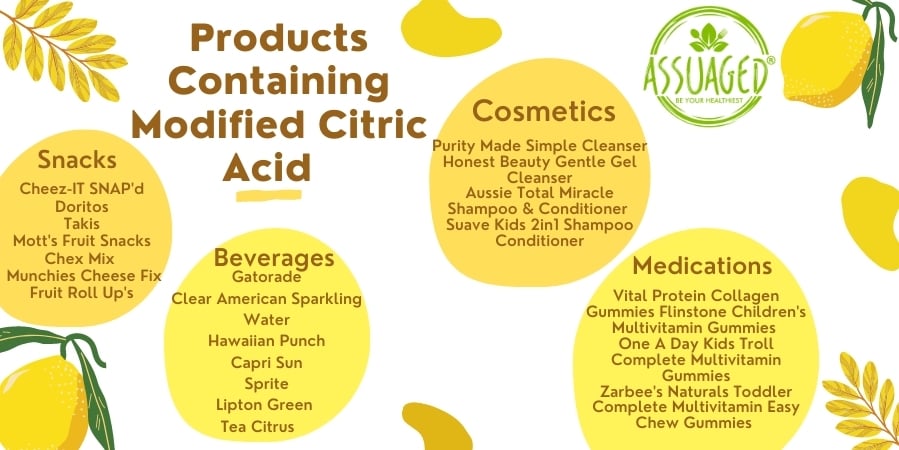 Always be sure to read the ingredient list, so you know what you are consuming! If you are interested in learning about other concerning food additives, check out 7 USA Food Additives That Are Banned In Other Countries.

Choosing a healthy plant-based and vegan diet is most beneficial when it comes to:


Higher levels of energy;

Improved sleep;

Aids in energy and overall happiness;

Provides a sense of comfort and relief;

Could prevent major diseases such as obesity and diabetes;

Accomplish weight-loss and management; and

Improves mental and cognitive functioning.
There are really no excuses not to try healthier habits in your everyday life. If you are a man or woman looking for specific benefits of adopting healthier habits or just want to know about the general healing properties of herbs. Please remember to comment or post any health questions, or contact us directly!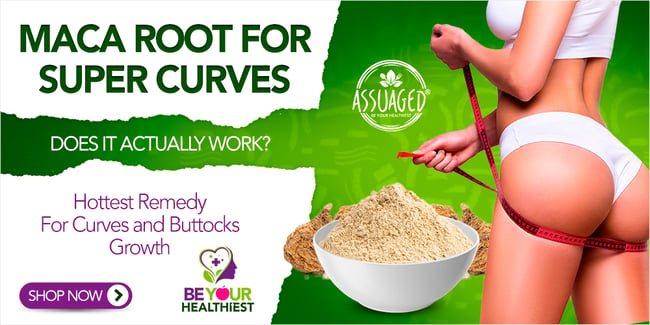 References
Walle, G. V. D. (2019, February 15). What Is Citric Acid, and Is It Bad for You? Healthline.
Sweis, I. E., & Cressey, B. C. (2018). Potential role of the common food additive manufactured citric acid in eliciting significant inflammatory reactions contributing to serious disease states: A series of four case reports. Toxicology reports, 5, 808–812.
Bhargava, H. D. (2020, June 23). Citric Acid Health Benefits. WebMD.