There is just something special about a good gingerbread cookie.🍪 ⛄ 🎄 Gingerbread cookies make me think of family, Christmas trees, lights, and holiday music. I hope you enjoy this healthier, vegan recipe that is great for decorating with icing. Enjoy!

Looking for more amazingly tasty dessert recipes to try?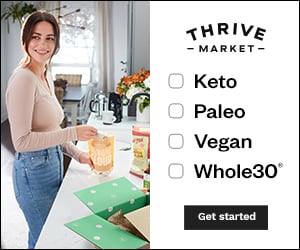 Help support Assuaged and SAVE on great vegan organic products and more at Thrive!

Let us know if you enjoyed this vegan creation! We would love to see any variations that you come up with. Feel free to share your own recipes on the Assuaged community on our Share A Recipe⬅️ page.