My approach is typified by a quote from Acceptance Commitment Therapy (ACT). "Having a feeling, even a bad feeling, is the route to change."
I do a lot of work around nightmares and dreams. This was particularly useful with the veteran clients I've worked with. Research suggests that 75% of the veterans who complete treatment for PTSD still have persistent nightmares.
YOU KNOW ALL YOU NEED TO KNOW TO LEAD A FULFILLING LIFE. THE CHALLENGE IS TO USE THE KNOWLEDGE.
You might be struggling with controlling your weight, or your anger, or your depression. Each of these areas has components that you could spend hours analyzing. Insights contribute to your understanding, but unless they lead to action, you end up mired in the same muck where you started.
Fear holds you back while masquerading as reasonable concerns. Write-out the excuses that surface when you hesitate to address your problems. See if that stuck feeling carries any emotional labels as you explore your reasons.
What is the outline of the fear?
Are you still ashamed of your weight?
Do you wonder why you exploded at your spouse again last night?
Or why are you hunkered down in bed afraid to face today?
EXAMINE YOUR EXCUSES AND THEN REJECT THEM.
An excuse is the original rubber crutch. Its main purpose is to make you feel okay, but provide no real support. When you believe your own faulty explanation, you cut yourself off from finding meaning in the now. Instead, cast aside the excuse, and free yourself from negative judgments.
Approach each challenge as if for the first time.
Discard the temptation to believe there's only one solution.
Consider all options and imagine new possibilities.
By doing this, you have peeled back the first layer that prevents you from taking action.
You have immersed yourself in the now. Take a deep breath and acknowledge that you have choices. You have arrived at what I call the pivot point.
You can turn, make a change, and set a new direction toward your goal. Or you can choose to do what you've always done, and in five years, you'll end up in the dreary place you are now.
WHEN YOU FIND YOURSELF AT THE PIVOT POINT, YOU MUST SHIFT YOUR FOCUS, OR BE DRAGGED BACK BY YOUR FEAR.
The first step takes courage. You can do it. Set aside the excuse and take action. Go for a walk. Apologize for the explosion. Get off the couch. You may not want to, but you must if you are going to change.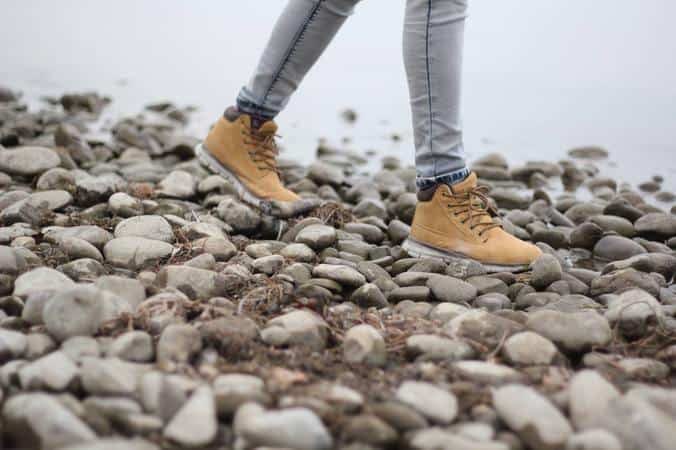 After you take the first step, the self-sabotage monster will whisper in your ear that it wasn't enough.
This negative self-talk criticizes your efforts rather than contributing to your evaluation of progress. You knew that one day's effort would not get you to your goal, but it is good enough for that day. That type of positive statement prepares you for the next day.
The other hurdle to tackle is doubt that makes you forget where you were headed. Even in the middle of a therapy session, a client will ask me, "What good will it do?" She has seen the potential for change, but she hasn't decided to leave the pivot point yet.
When you do, you will relegate that type of question to the cupboard and have a clearer picture of your goal.
Close your eyes and picture that goal again. Take a deep breath and reject the excuses. You're at a new pivot point at this moment.
WHAT ARE YOU GOING TO DO?