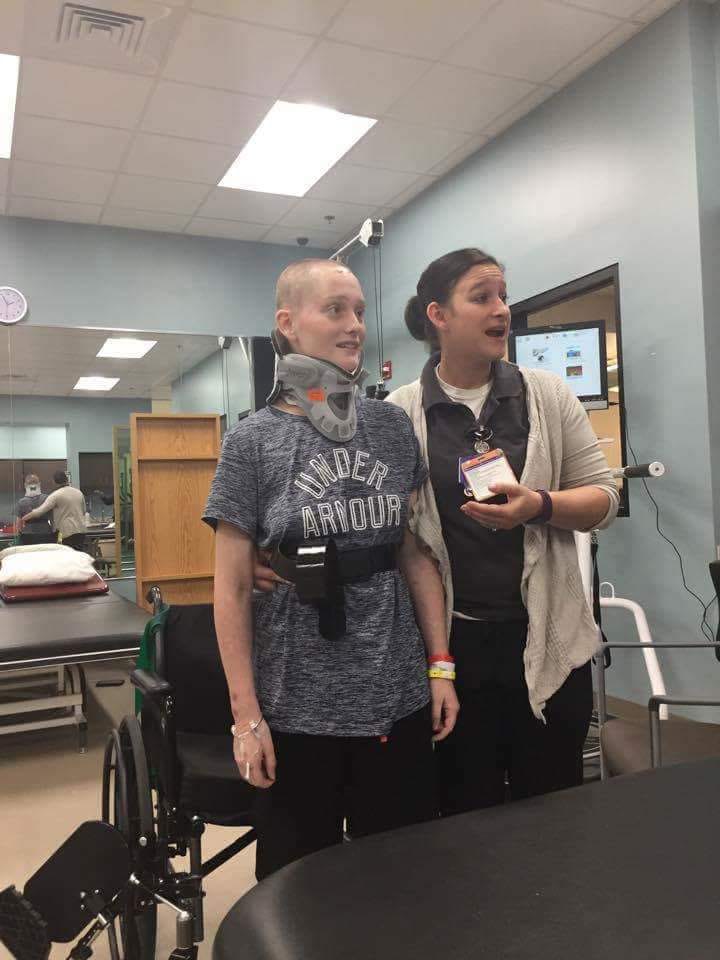 I had to wear a silly hat for three long, challenging months keeping my traumatic brain injury safely contained. I was also placed in a wheelchair for quite some time. I had to learn how to walk and talk again.
I've been through some of the worse pain anyone could feel. Ironically I have a scar in the shape of a cross caused by the tracheotomy. This scar is located at the center of my neck. One thing for sure is that when I woke up, I was positive, optimistic, and joyful. I felt this lightness in the air. I felt like a brand new person.
Every day I feel blessed, and now I wake up with a smile on my face

.

I am stronger, happier, and smarter than ever. I haven't self-harmed myself since before my accident, and now I do my best to help others. My heart feels for all who are out there going through pain. I advise that you just maintain strong faith in the unseen, and in the impossible. Don't be scared or dismissive. I am a strong survivor with no doubts or fear of where I'm going after my death because I am saved.