Everyone feels like they should be getting the most out of what they eat, and the most efficient way to do that is by eating superfoods. Here, we break down some of the superfoods you should be including in your diet every day to help you live a longer, healthier life.
What are Superfoods?
Superfoods are nutrient-dense, mostly plant-based, whole foods that are chocked full of vitamins, antioxidants and minerals.
Why should we eat Superfoods?
Superfoods are very beneficial to the body in many ways. They contain antioxidants which help fight things like arthritis, stroke, emphysema, Parkinson's disease, immune deficiencies, cancer, and heart disease. Certain superfoods help with digestive problems such as gas, bloating, heartburn, nausea, diarrhea, and constipation.
Many of the superfoods are also great sources of protein, and fat and carbs, which are digested slowly, so they'll help keep your energy levels high and your weight down.
Which superfoods should we be eating on a daily basis?
According to Harvard Health Publishing, some of the plant-friendly superfoods you should be including in your diet are: Blueberries, broccoli, beans, dark chocolate, oatmeal, quinoa, and nuts. Leafy greens are also very beneficial.
Blueberries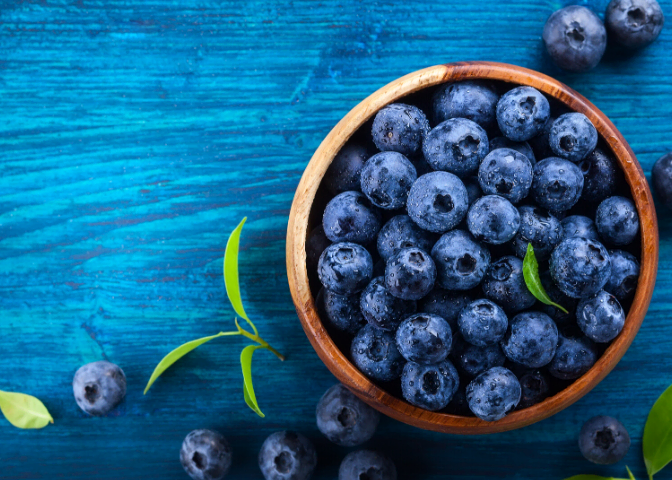 It's widely known that blueberries contain antioxidants which help fight disease and have anti-aging benefits. They're also loaded with nutrients, fiber and vitamins C and K.
How to eat it: Sprinkle berries on top of your morning chia pudding, blend them into a smoothie, or eat them as a snack with nuts or other berries.
Broccoli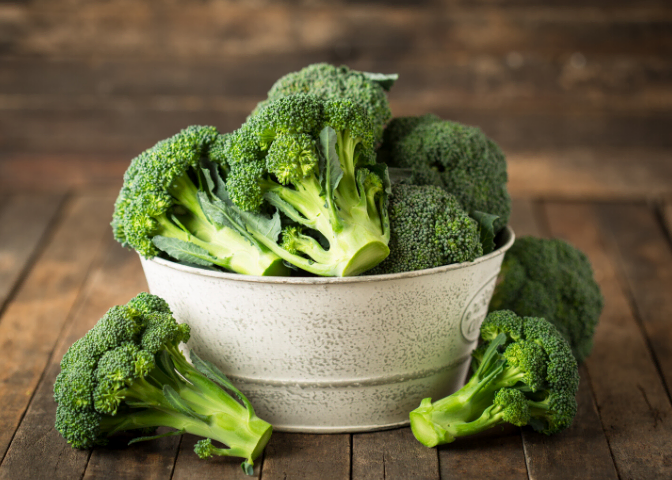 One cup of broccoli has 116% of your Vitamin K intake and 135% of your Vitamin C intake, and that only comes with 6 grams of carbohydrates. This vegetable also contains fiber, minerals, and bioactive compounds (extra-nutritional elements that are naturally present in small quantities of foods).
How to eat it: There are so many ways to eat broccoli; steam, sauté, dip, stir-fry, boil, or chop into broccoli "rice." Pair broccoli with your dinner as a side or have it as a snack in the afternoon with carrots and a homemade dip.
Beans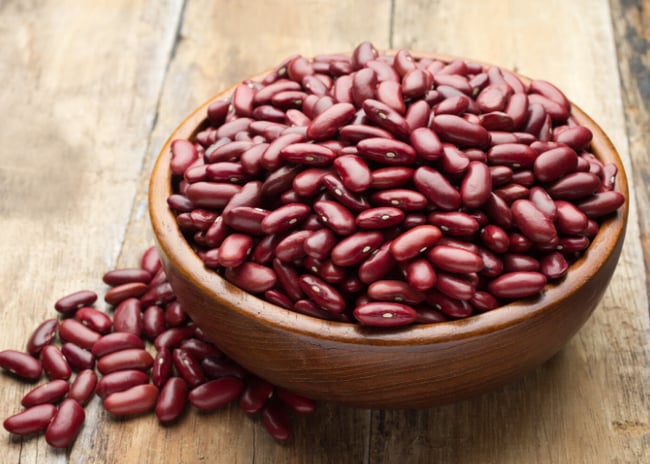 Just one cup of black beans contains half of your recommended daily fiber. They're also great sources of protein, iron, folate, fiber, and magnesium, and are very versatile.
How to eat it: Beans can be put into a morning tofu scramble with salsa, into a wrap at lunch, or blended into a black bean dip.
Dark Chocolate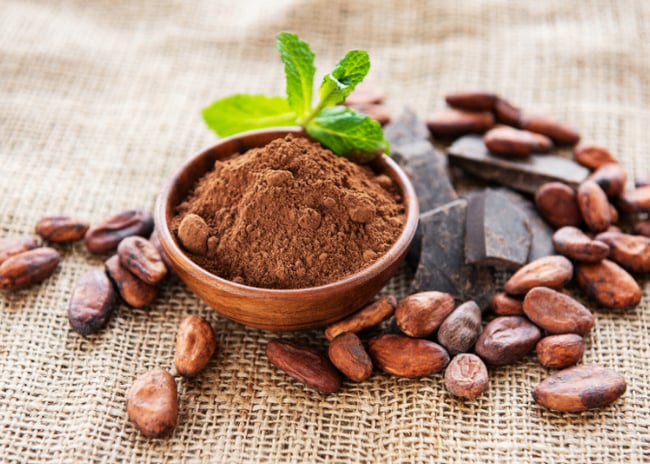 Dark chocolate can protect against heart disease, according to Healthline. It also helps with weight loss and protects against cancer.
How to eat it: Don't go crazy on the dark chocolate just because it's good for you. Have a bite or two after dinner or mix it into a shake for a sweet and filling treat.
Leafy Greens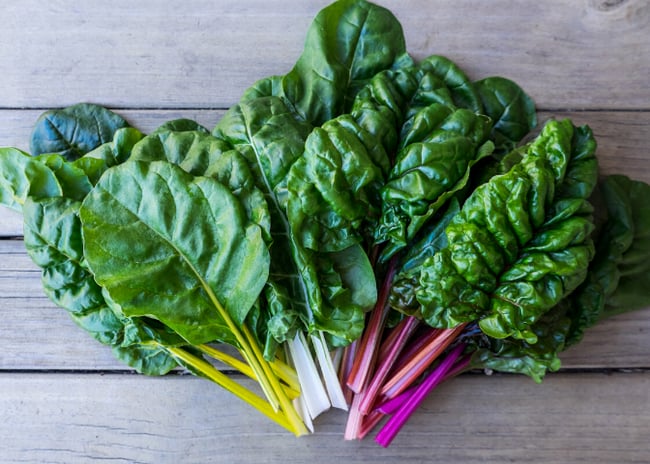 Spinach, Kale, arugula, collard greens, microgreens, cabbage, watercress, swiss chard, romaine lettuce… the list goes on and on. These greens have so many powers when it comes to aiding the body every day. They can relieve stress, help your skin, support your immune system, aid in bloating, balance your body's sugars, boost your immune system, and much more.
How to eat it: My favorite way of eating leafy greens is by throwing them into a healthy morning smoothie, that way your intake is out of the way for the day! But you can always make fresh salads, wraps, or even bake kale into chips at home.
Nuts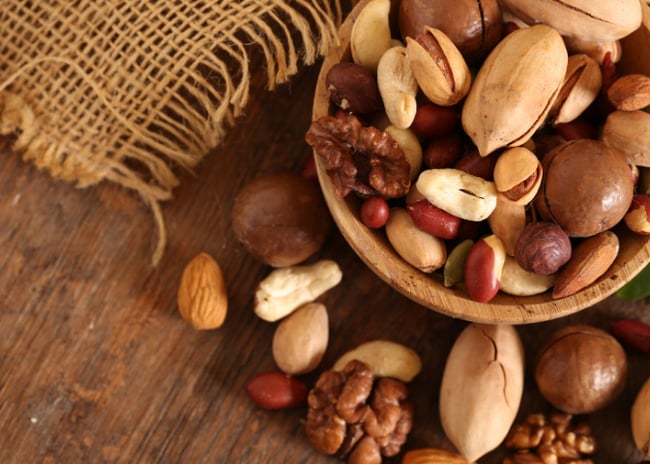 Nuts contain omega-3 fatty acids, unsaturated fats, fiber and vitamin E. They can help lower cholesterol, fight Type 2 Diabetes and may help reduce inflammation in the body.
According to Mayo Clinic, while nuts are very good for you, "as much as 80 percent of a nut is fat," and much of that fat is good for your body, but you have to be careful about how big of a serving you eat since they contain so many calories.
How to eat it: Sprinkle nuts on top of a coconut yogurt in the morning, along with sliced strawberries and bananas, or just eat them as a midday snack. If you're feeling more ambitious, try a homemade or store-bought walnut pesto.
Oatmeal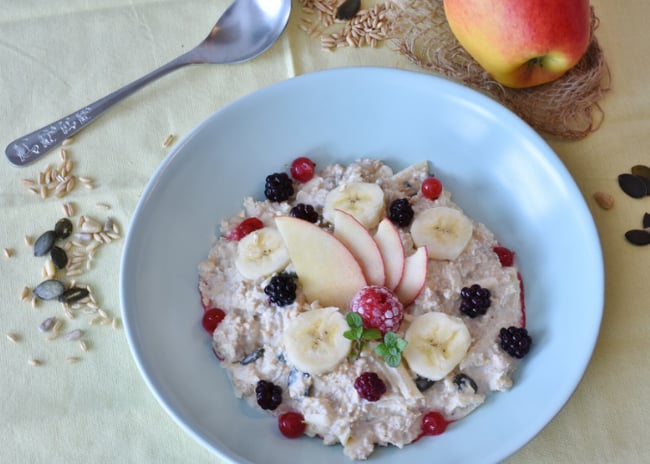 This simple treat has a lot going on behind the scenes. According to Medical News Today, oatmeal contains avenanthramides which are antioxidants found only in oats. Avenanthramides help with blood flow, blood pressure and inflammation. Oatmeal also helps gut bacteria and is rich in magnesium, folate, iron and copper.
How to eat it: Eat oatmeal in the mornings for a fast breakfast, or at night before bed as a comforting snack. You can also roll oatmeal into pre-made breakfast bars.
Quinoa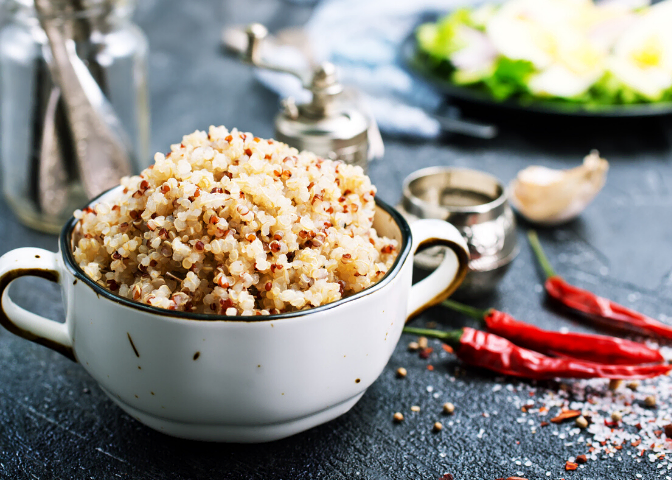 Many people know that quinoa is gluten-free, but did you know it is a food extremely high in protein? Just one cup of it contains 8.14 grams of protein. It also has tons of fiber, aiding in your digestion, and has Lysine, which helps the body fight cold sores and anxiety.
How to eat it: Quinoa is truly so versatile; it can be eaten at any meal of the day, either hot or cold. Try making warm quinoa and veggie burritos in the mornings, a quinoa salad for a cold, pre-made lunch, or just good ol' cooked quinoa as a side with your dinner.