This salad can bring a taste of spring to any time of year. It can cool and refresh on a warm summer day or add a green pop to holiday meals. Both taste and appearance are sure to earn it compliments wherever it's served. Prepare to have the recipe handy—this salad sparks cravings!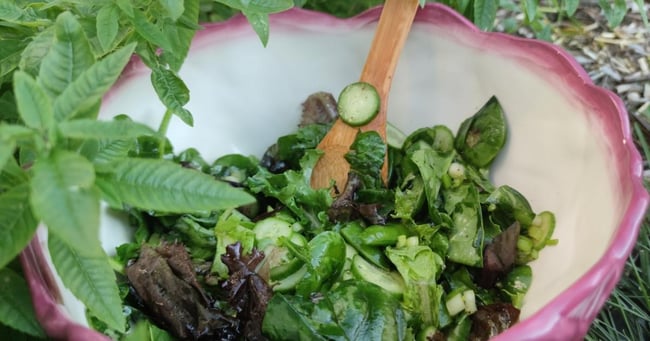 What's your favorite salad recipe? Let us know in the links down below!
Help
support Assuaged and
SAVE
on great
vegan organic products
and more with
Thrive
!
Choosing a healthy plant-based and vegan diet is most beneficial when it comes to:


Higher levels of energy;

Improved sleep;

Aids in energy and overall happiness;

Provides a sense of comfort and relief;

Could prevent major diseases such as obesity and diabetes;

Accomplish weight-loss and management; and

Improves mental and cognitive functioning.
There are really no excuses not to try healthier habits in your everyday life. If you're looking for specific benefits of adopting healthier habits or just want to know about the general healing properties of herbs, check out more on our news tab.
Please comment, post any health questions, or contact us directly!