It's that time of year again to fall into fall. With healthy, nutritious options from Purple Carrot, you simply can't go wrong. While the weather is changing, winter clothing is being taken out of storage, and the longing for succulent hot quick, and ready meals are pondering thoughts, there are multiple options to choose from at a click of a button!

Not Enough Time? No Problem!

With the hustle and bustle of everyday life and returning to normality, time seems to not be of the essence. Within the space of free time, thinking about what to cook and what taste one may have for a dish can be time-consuming. However, Purple Carrot comes to the rescue with many choices and options to suit the needs.
There are 15 single-serving meal options to choose from every week, and the menu for the week can be found here. The meals only take 5 minutes to heat up and can be stored in the fridge, ready to eat any time!

Fall For Fall

Healthy nutritious meals in the fall are jam-packed with F's. Yeah! That is right. Fall brings on the flavor, fun, freshness, and favorites of the season. Not only will there be gut improvement, but the creation of the dance tango taste buds will begin. This is the ultimate experience that Purple Carrot offers and provides with different microwave-safe choices.
Go on and set an amazing place setting followed by a wonderful hot meal that is ready in 5 minutes. Allow the warmth of fall to be invited and embraced in with these remarkable prepared meals ready to be enjoyed when time is allowed.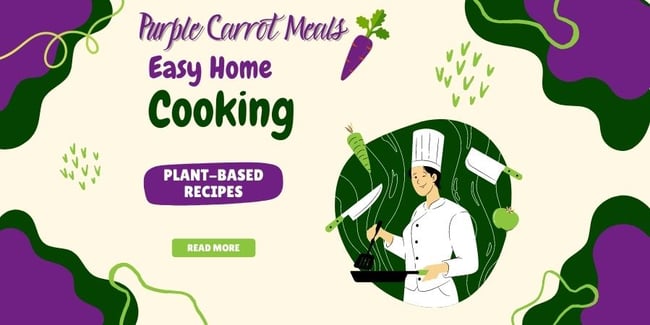 What's on the Menu?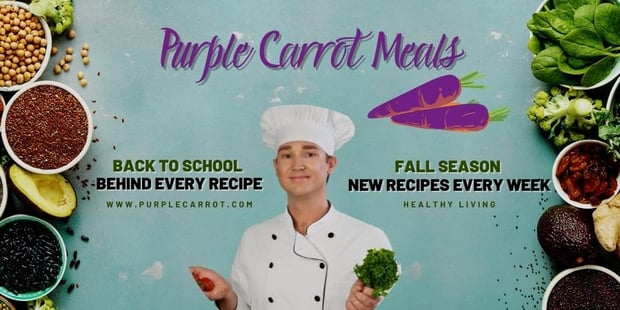 Some of the zesty dishes on the menu for the week of October 9th include:

**
An Assuaged Foundation student was compensated for this post. This post also contains affiliate links and the nonprofit foundation will be compensated if you make a purchase after clicking on our links.
**