Assuaged strives to provide you with the best and safest product recommendations available on the market.
Nature's Answer carries a wide variety of authentic line of essential oils "EOs." Their EOs are 100% Pure Certified USDA Organic and Non-GMO Project Verified.
With one of the most comprehensive herbariums in the world, Nature's Answer has identified Mother Nature's unique botanical fingerprint on over 800 plant reference standards. They capture the holistic balance of each herb, and the value is passed on to you, the consumer, who can be assured that the product in your hand is authentic, safe, effective, and holistically balanced.
ASSUAGED BUDGET TIP: We recommend that you buy these essential oils from iHerb at a cheaper cost HERE.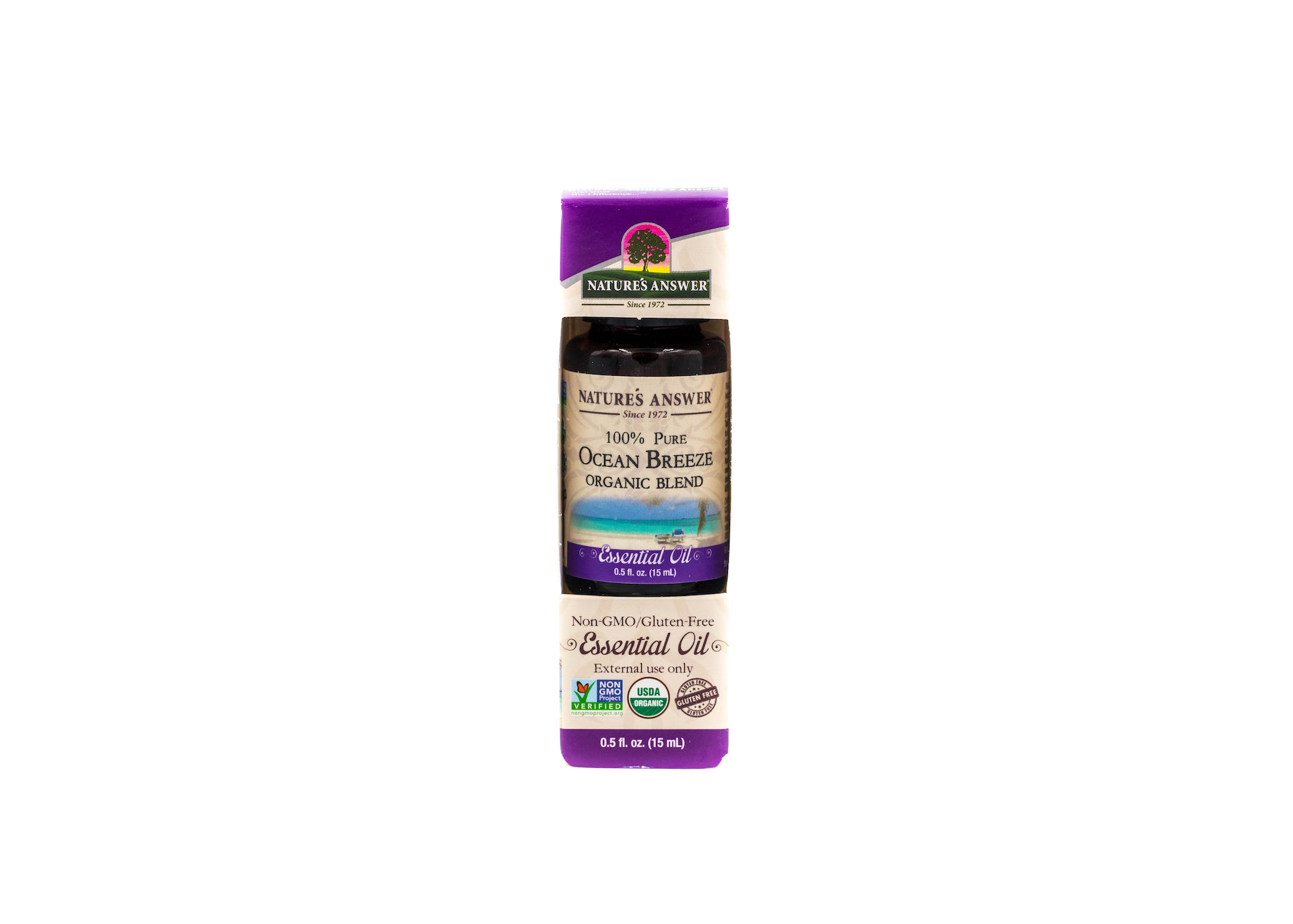 Many essential oils can promote neurotransmitter activity in your brain, and stimulate the release of hormones, serotonin and dopamine, leading to restful, uninterrupted sleep. Excellent sleep oils include bergamot, sandalwood and lavender.
DECREASES STRESS AND ANXIETY

Many people diffuse essential oils to reduce anxiety and promote calmness of body and mind, particularly oils like lavender, frankincense, neroli and chamomile.
ENHANCES IMMUNITY

Many essential oils have antibacterial and antiviral effects, which can help protect your immune system once they are inhaled. Immune-boosting oils include lemon, tea tree, peppermint, clove and camphor.
SUPPRESS APPETITE

Some essential oils are known for interacting with the limbic system (the emotional side of our brain) and turning off our desire to eat, which can help with weight loss. Some of the best oils for appetite curbing are grapefruit, lavender, orange, ylang-ylang and patchouli.
INSECT REPELLANT

Many bugs cannot stand the aroma of diffused essential oils, and it can actually be fatal, making these oils great for preventing mosquitoes, gnats and other pesky bugs from disturbing your space. Insect-repellent oils include peppermint, lavender, cinnamon, geranium and cedarwood.
ELIMINATE ODOR

A room or home that smells musty, stale or smoky can easily be remedied by diffusing orange, grapefruit, bergamot or lemongrass oils.
DETOXIFY ENVIRONMENT

Airborne bacteria can be very dangerous, but if you diffuse the right oils, you can create an antiviral and antibacterial environment in your home that keeps you and your family health. The best oils for this are tea tree, lemon, cinnamon and oregano.
HEALS RESPIRATORY ISSUES

Inhaling essential oils can improve inflammation in the respiratory tracts, boost immune health, and help eliminate colds and coughs. Excellent oil for respiratory health include lemon, palo santo, lavender, tea tree and eucalyptus.

REJUVENATE ENERGY

If you regularly feel fatigued or lacking energy, certain oils, such as grapefruit, cinnamon, lemon and orange are great for giving you a critical boost to energy and mood.

ENRICHES MEMORY AND MENTAL CLARITY

You can improve memory, cognitive function and focus by diffusing oils like rosemary, basil, spearmint, lemongrass and tangerine.


*These statements have not been evaluated by the Food and Drug Administration. This product is not intended to diagnose, treat, cure, or prevent any disease.
HOW TO USE EO'S
and
PRODUCT RECOMMENDATION
⬇️
Aromatherapy: 10 Benefits And Uses Of Essential Oil Diffuser